BRIEF THOUGHTS & OBSERVATIONS ON THE OXFORD HIGH SCHOOL SHOOTING PT. 2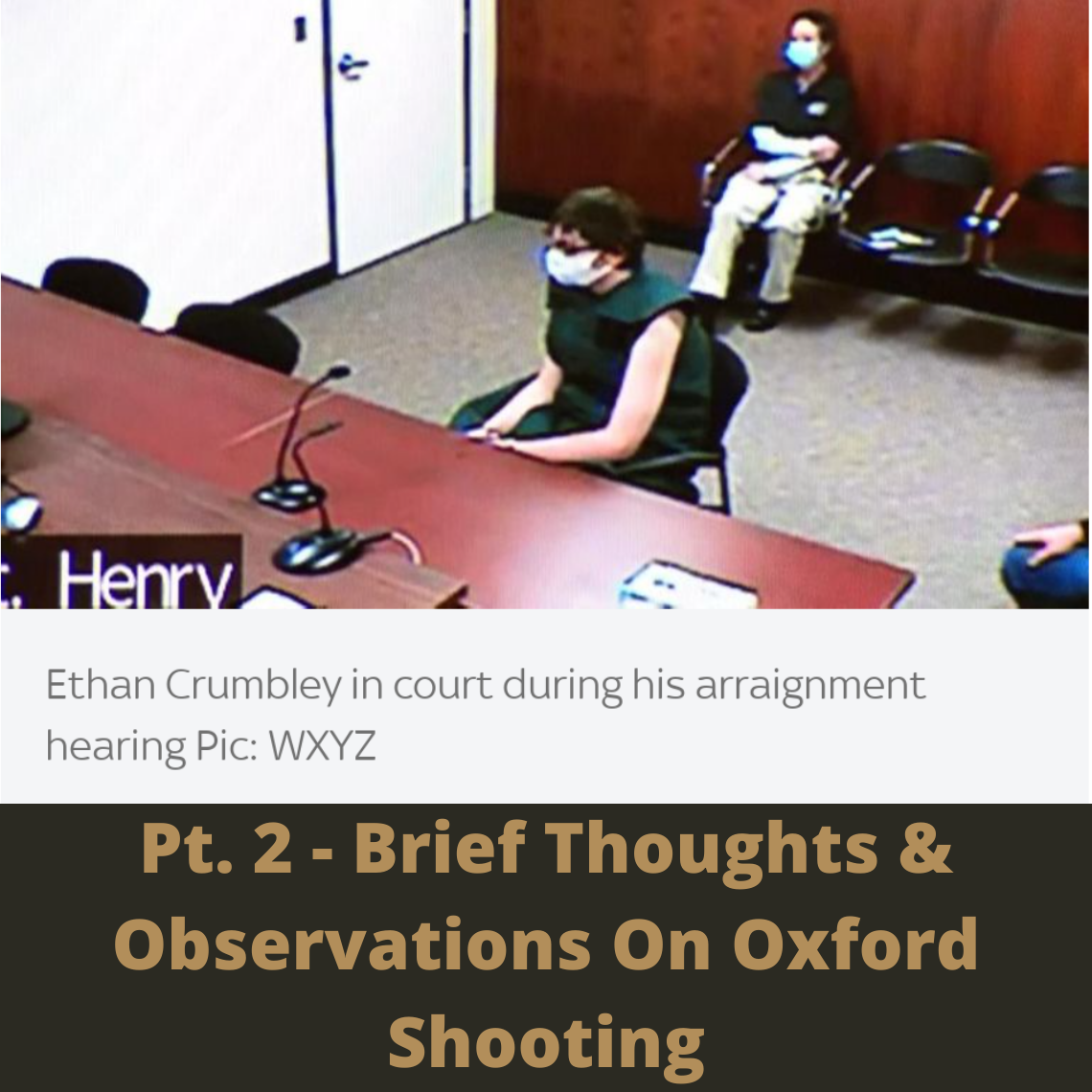 Now that there are more developments in this case, there are more questions to ask like: Why is Ethan being charged with at least one terrorism charge? Why did school officials or whomever was in charge allow Ethan to stay in school just to shoot it up? Will the parents be arrested? And More!
Another interesting factor in the case is that "officials" (whether that is school officials and/or law enforcement officials) still keep coddling this punk and holding onto information that should be released to the public? It still seems as though there's two law systems (one for blacks and one for whites). Guaranteed that if this was a black boy, ALL of his information would be revealed in grand detail.
Let's take a look (Pt. 2) at some thoughts and observations regarding this developing incident.
Watch the video. Enjoy!
Enjoy this post?

Buy blogworldinternational a pizza