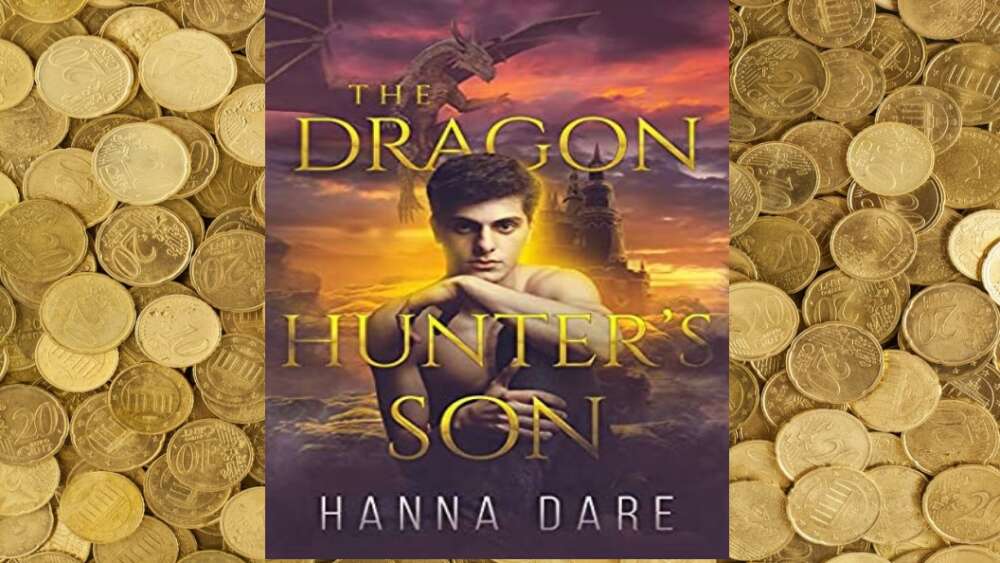 I did receive a copy of this book from the author via the M/M Romance Group in exchange for my HONEST opinion.
This review may contain spoilers...
The Dragon Hunter's Son is an interesting tale that weaves an enemy to lovers romance along with magic set in a medieval world. Based on the title, I am sure you have pieced together, it is a gay romance between a dragon and a dragon hunter's son. There are multiple villains (including the father, the Dragon Hunter), helpful town folk, moody horses, and of course a cat. Don't all stories need a cat? Sworn enemies for decades are brought together by unusual circumstances. It incorporates revenge, a planned heist, a double-cross, an unrequited love interest, and of course dragon treasure. Once the action starts it moves forward at a quick pace and will keep those pages turning. Thank you, Hanna Dare.
The Story Line
Jaxon is a famed dragon hunter who travels the kingdom with his son, Phillip, looking to chase some old glories. But with dragons seem to be only in stories and legends now, it has led to a life of drinking and scheming to get by. Phillip is there out of a sense of duty towards his mother who was lost tragically in a fire while a young boy. He is there to carry the bags, take care of the horse, and generally clean up his father's messes. Phillip also carries a secret that he is gay. He longs for the day when he can be out and live openly in a nearby kingdom. Until then, he gets by sneaking away from his father and finding of gay action someplace it the shadows.
Their travels take them to a town in a sheltered valley where Jaxon had some old glory. He attempts to blackmail the local town lord, to gain access to something precious that he can sell. Through some magical calling, Phillip finds this precious treasure and sets into motion the whole storyline. Suddenly a stranger enters the scene at the local inn, Phillip takes an interest in him hoping for a connection. That connection he hopes will become a romance, but there is something different about him…
Watch for magic to be weaved into the story as well as power-grabbing plots, a planned heist, a double-cross, attacks, rescues, and of course a blossoming gay romance.
What Did I love
I enjoyed the storyline as well as the "will they or won't they" romantic play. The backstory of all the sneaking around Phillip does to hide his affection for men from his father as well as a non-approving society plays well into the book. As does the inexperience of Ejoler to the sensations of a human form during romantic times. The love story did seem to develop fully through the book, it was not a typical, love at first sight that you see in many gay romance novels, which gave it the depth that others seem to lack.
What did I not care for
It was a very slow start to the book. To be perfectly honest, it almost when into my Did Not Finish pile. It was about a quarter way through the book before you mean the main love interest character. The start of the book did build some back story, but it felt like it dragged on a little too long. There was a whole section that talked about a cat in the background named Dutchess (no exaggeration). BUT Once the action starts.....it carries it swiftly thru the end! The book does have an HFN ending, thanks to the epilogue.
Why I recommend the book
It is a great story by a masterful storyteller. It packed in a few different sex scenes without it being too overboard, just enough to show the progression of the relationship. If you like dragons, as I have since I was a child, this is the book for you!
Catch my whole review, as well as more about Hanna Dare on my website. In fact, she shares her favorite caffeinated beverage with me! https://www.bookgemz.com