New Feature: Grid View for Shelves and Tags
Happy New Year everyone! Hope it's a great one!
By using the app ourselves, we felt that once we had a lot of shelves and tags we sometimes wanted a more compact overview than scrolling through a long list.
You can turn this feature on for either books, shelves, or tags, or all three in your display settings: grid view settings.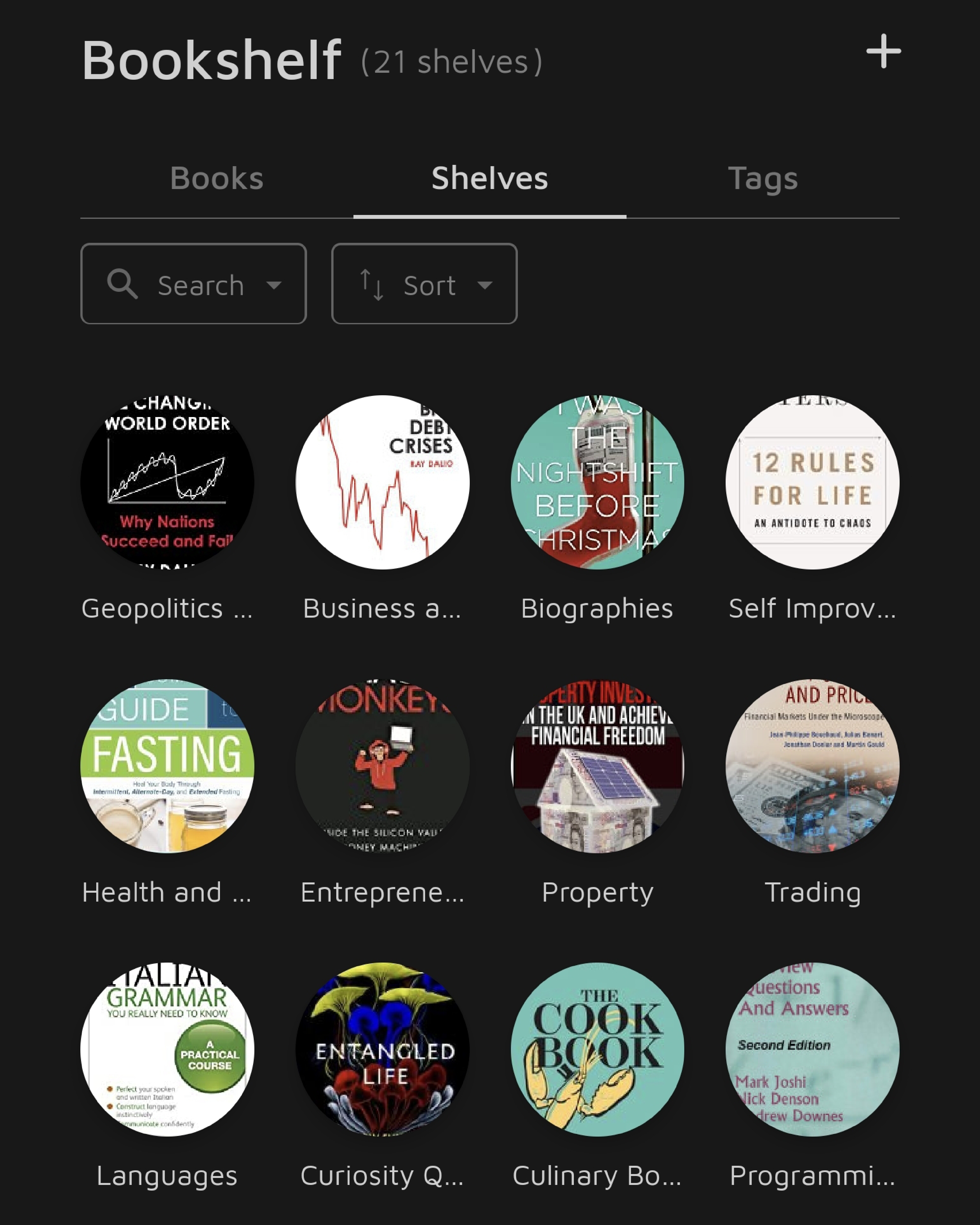 Enjoy this post?

Buy bookshelfapp a coffee