Great banking!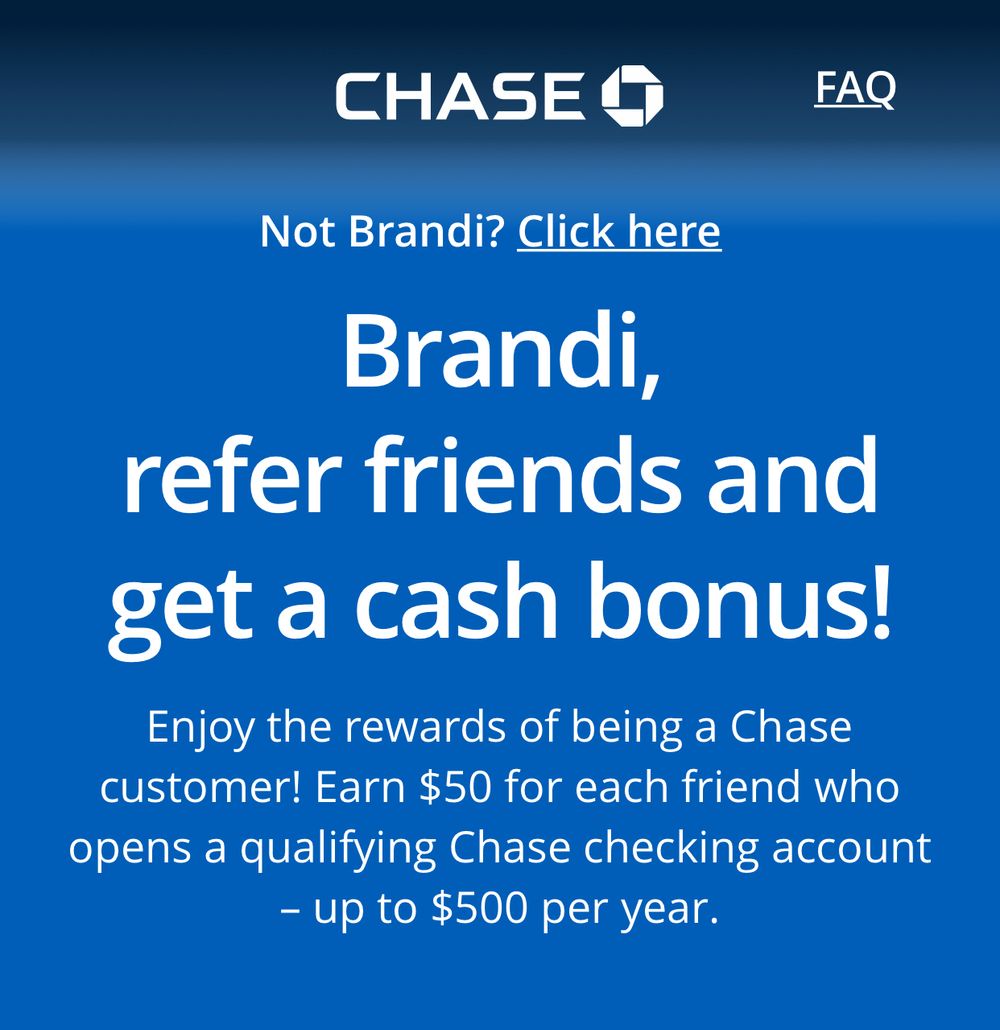 If you've never had a Chase checkings account, the promotion going on right now is pretty amazing! 
Receive a $225 bonus when you receive a qualifying direct deposit of any amount! 
The wonderful thing is that the direct deposits can be from small Affiliate companies as well. 
If you don't have direct deposit and want to sign up for Chase, reach out to me and I can get you signed up with a small company I'm with (who also pays) 
You can find that link below as well: 
(copy and paste above into browser if doesn't work)
(Must sign up with Chase first) 
Plus $50 referrals! 
How awesome is that? Let's get you signed up with my link today! 
https://accounts.chase.com/raf/share/2989648471
Enjoy your coffee and have a great week☕️
Enjoy this post?

Buy Brandi a coffee