Wil u mij steunen? Koop me dan een koffietje!
Beste abonnee,
"Buy Me A Coffee" is de grootste concurrent van Patreon, die nogal wat negatieve kritieken gekregen heeft over hun uitgesproken politieke inmenging in wie op hun platform steun mag ontvangen.
Daarom heb ik gekozen voor dit platform, dat mij ook visueel aangenamer lijkt. Hier ga ik elke twee weken het edito van Macrotrends posten (dat is sowieso publiek) en soms ook eens wat extra's uit mijn lopend onderzoek.
Wil u mij om één of andere reden steunen, dan kan dat door 1 EUR te doneren via de knop "Support". Die vindt u rechts op mijn BMC-homepagina, naast de knop "Membership". Daar kunt u kiezen hoeveel koffietjes u mij wil kopen.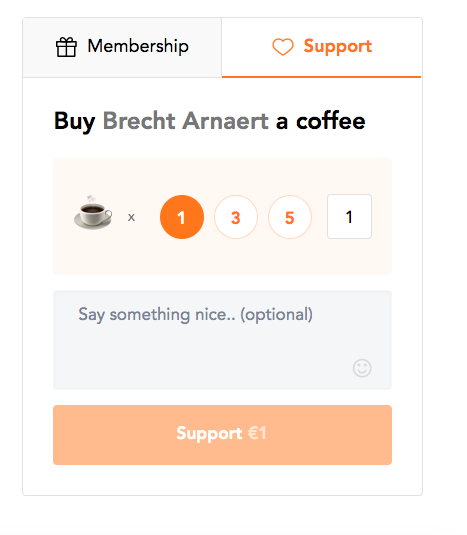 Noot: dit is een experiment. U hoeft mij helemaal NIET te steunen, maar ik denk dat we binnen dit en een paar jaar richting een "gift economy" gaan. Vooral in het kader van de onafhankelijke journalistiek zie ik hier mogelijkheden.
Bent u dus iets van mijn werk op het spoor gekomen, en vindt u dat ik goed bezig ben, dan zou ik een donatie appreciëren. Niet voor het geld - dat verdien ik op een andere manier - maar gewoon, als signaal, dat een ander model mogelijk is.
Ik ben benieuwd wat dit oplevert; zouden we geraken aan een netwerk van 100 mensen die nu en dan eens een donatie van 1 EUR wil doen? Kan de gift-economy met andere woorden realiteit worden? Of blijft ze fictie?
Enkel u kan dat bepalen!
Beste groeten,
Brecht
Enjoy this post?

Buy Brecht Arnaert a coffee