Finally, the piano is playable
Hi!
Finally, I can play my August Förster! This is a picture how I record.
You ask about the purple light. Hehe, real piano visualiser. The best spent 20 bucks for a complete useless thing.
All the best to you
Bohumir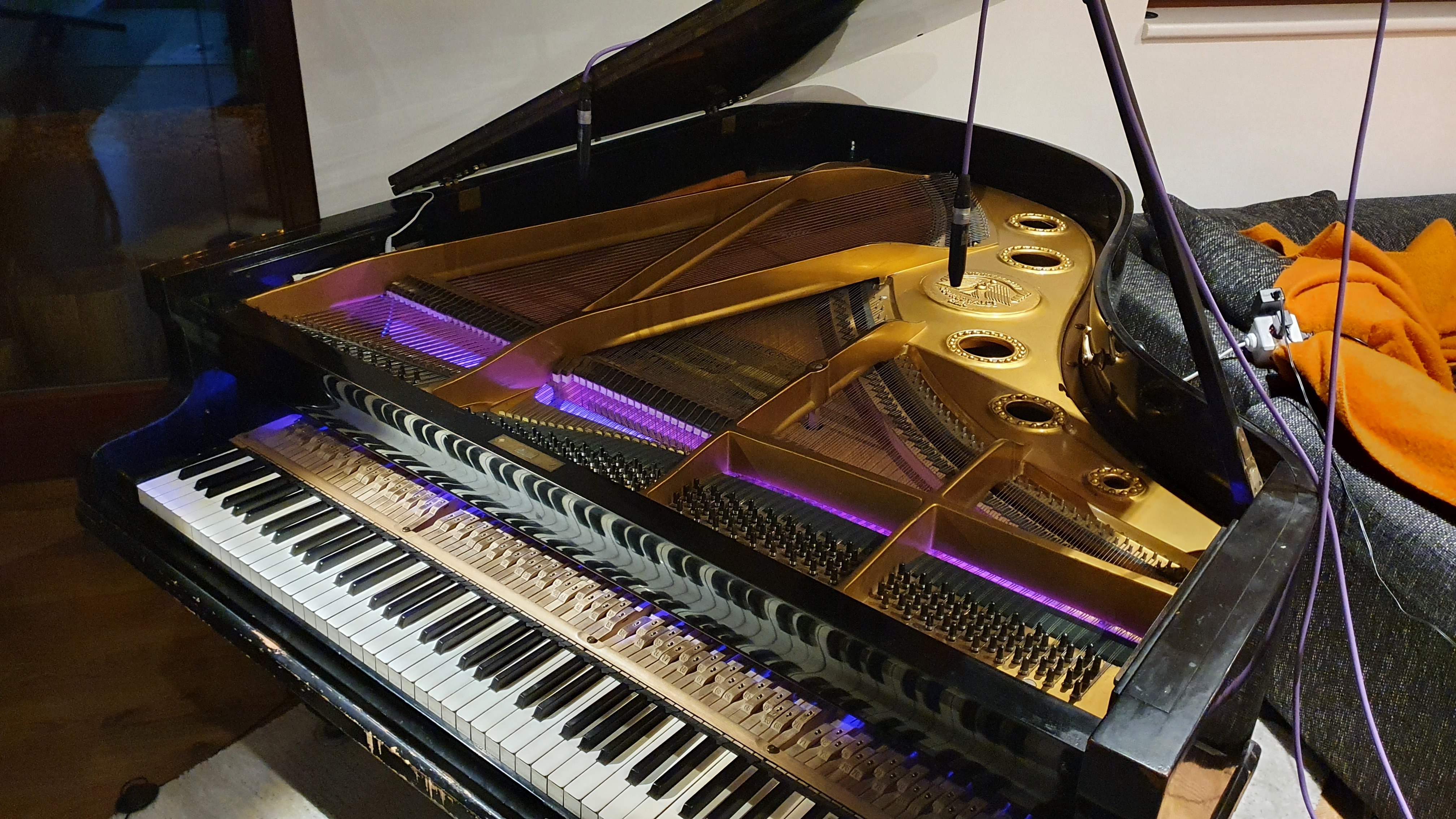 he pia
Enjoy this post?

Buy MyWay Productions - Bohumír Stehlík a coffee