Dieses geile Pintail Board von Southpaw werde ich mit einem Motiv bestücken:
(This awesome pintail board from Southpaw I will equip with a motif)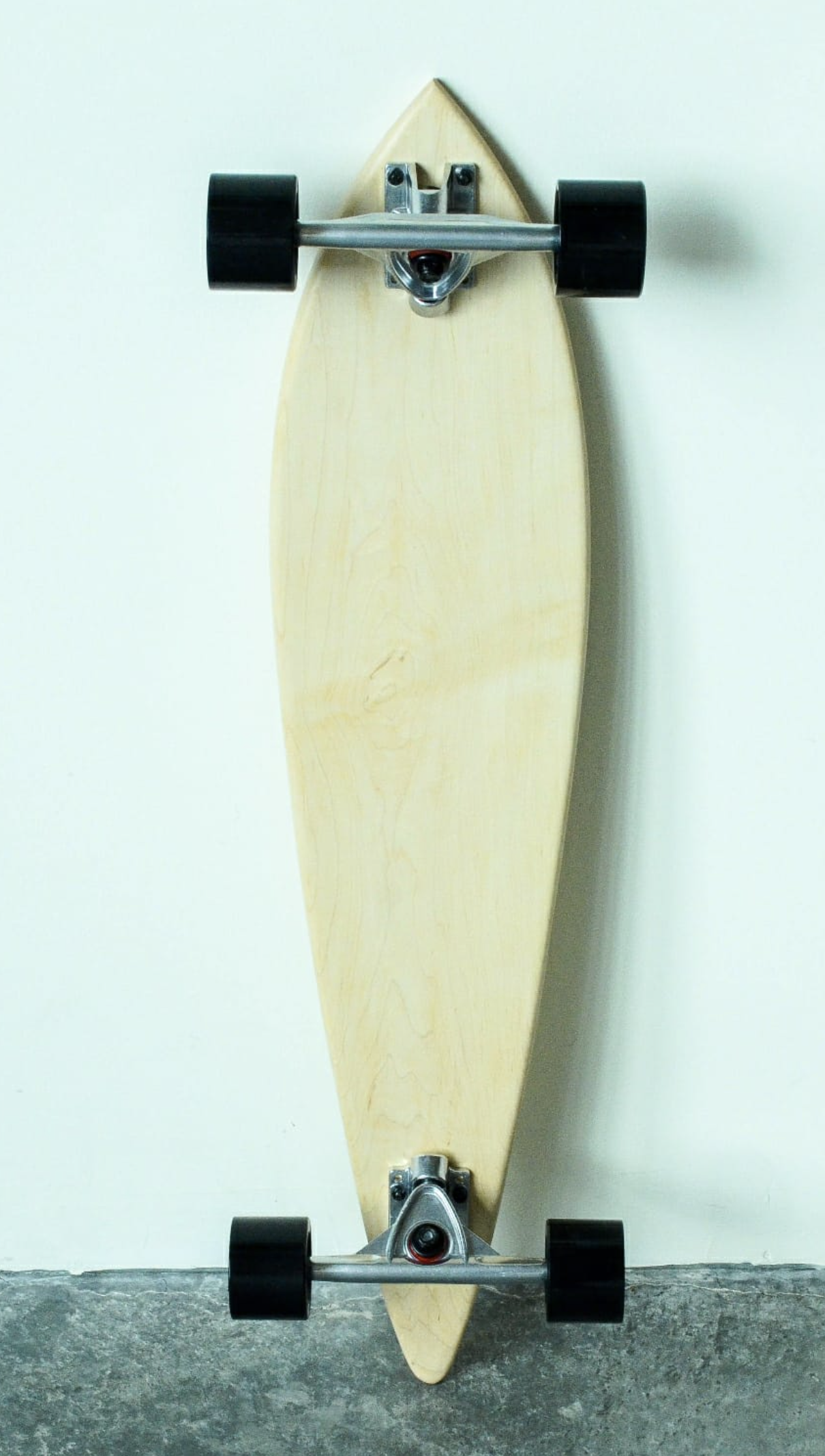 Zuerst hab ich die Shape nachgezeichnet und dann mit Bergen und einem Planetensystem gefüllt:
(First I traced the shape and then filled it with mountains and a planetary system:)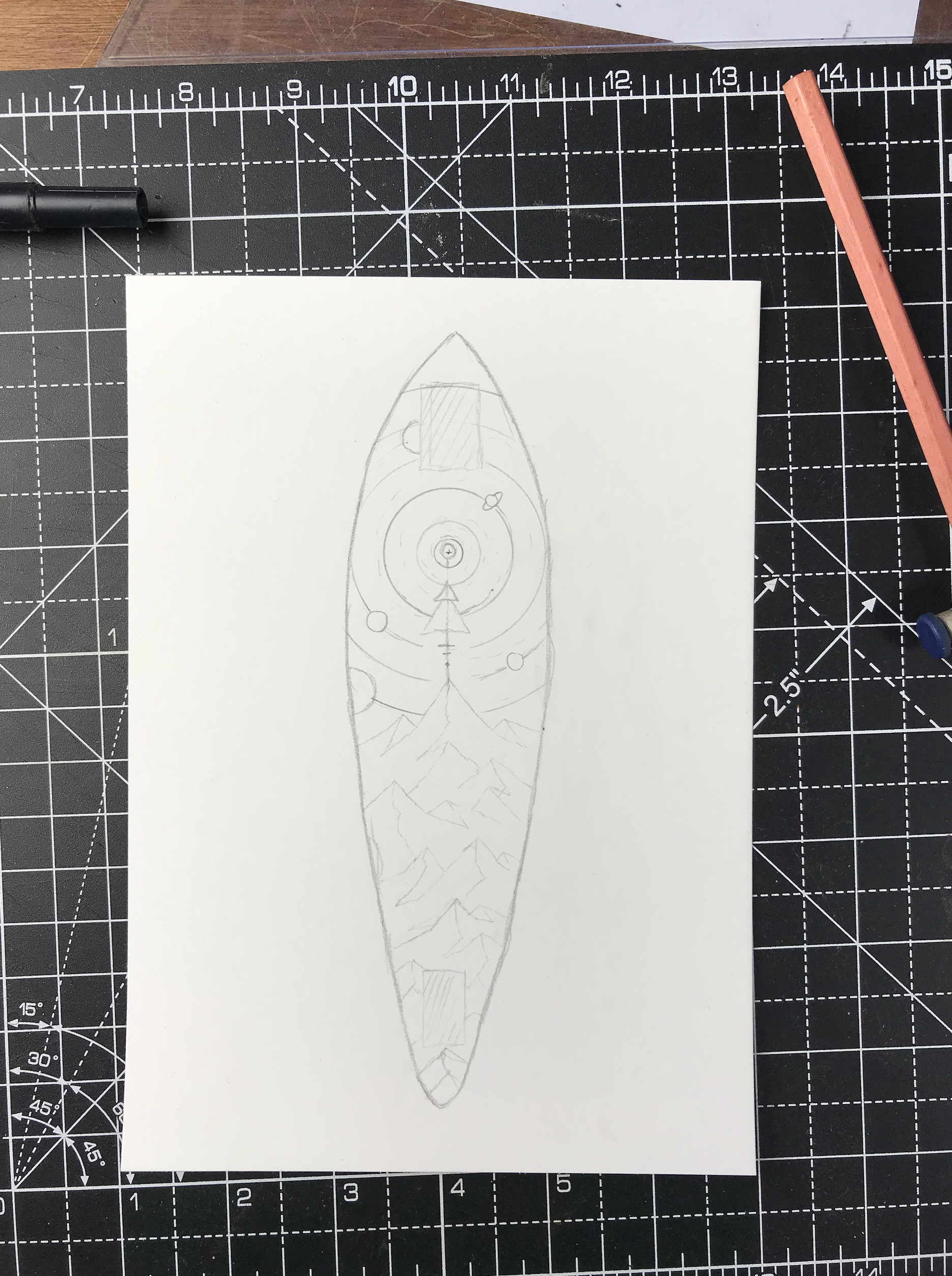 Danach mit dem iPad ein Foto gemacht und den Sketch verfeinert:
(Then took a photo with the iPad and refined the sketch:)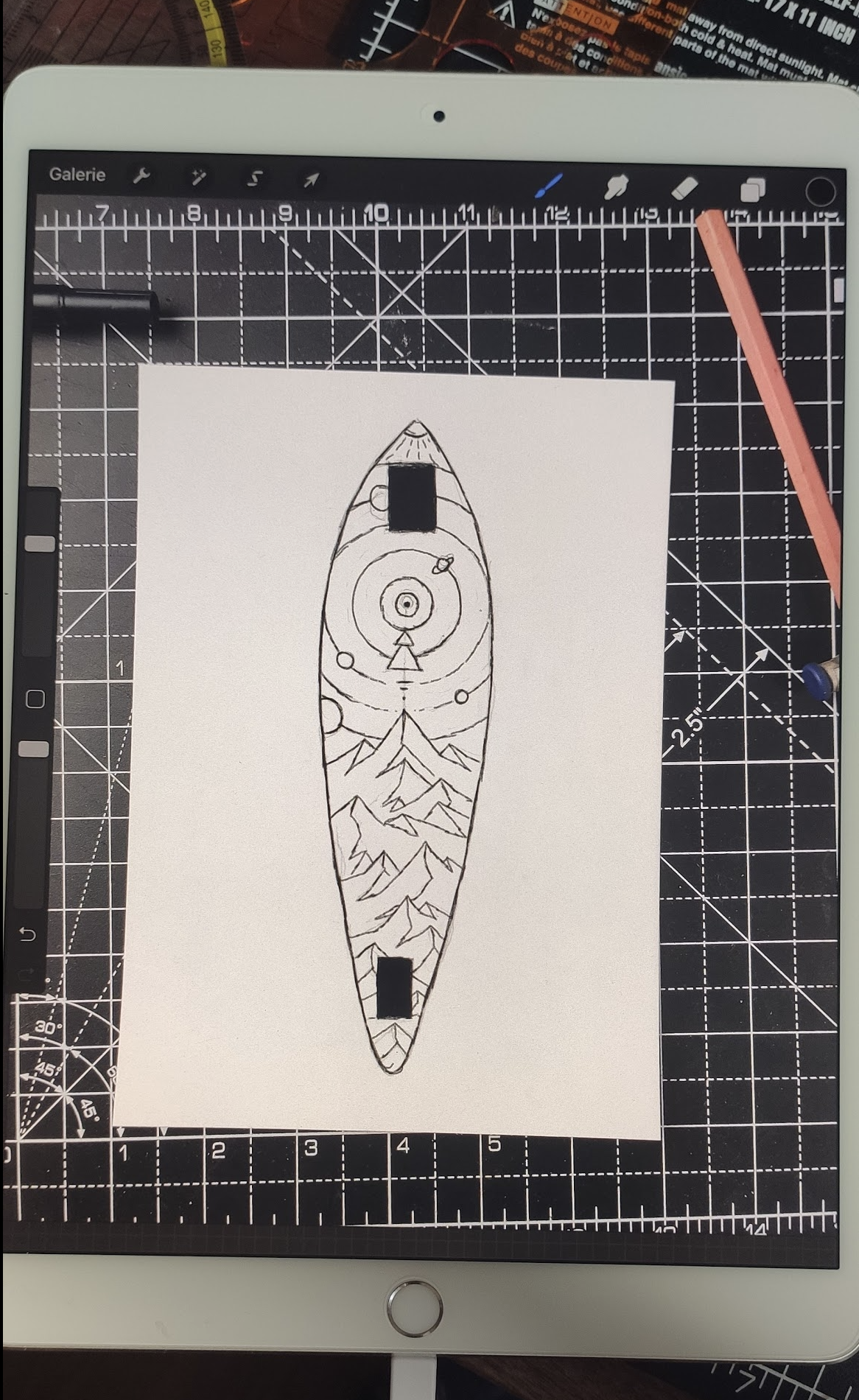 Diese Datei dann rüber in Photoshop und mit einer Tonwertkorrektur den Kontrast gesteigert und den Ebenenmodi auf Multiplizieren gesetzt. So kommt nur der schwarze Sketch zum Vorschein:
(This file then over into Photoshop and with a tone correction increased the contrast and set the layer modes to multiply. This way only the black sketch comes out:)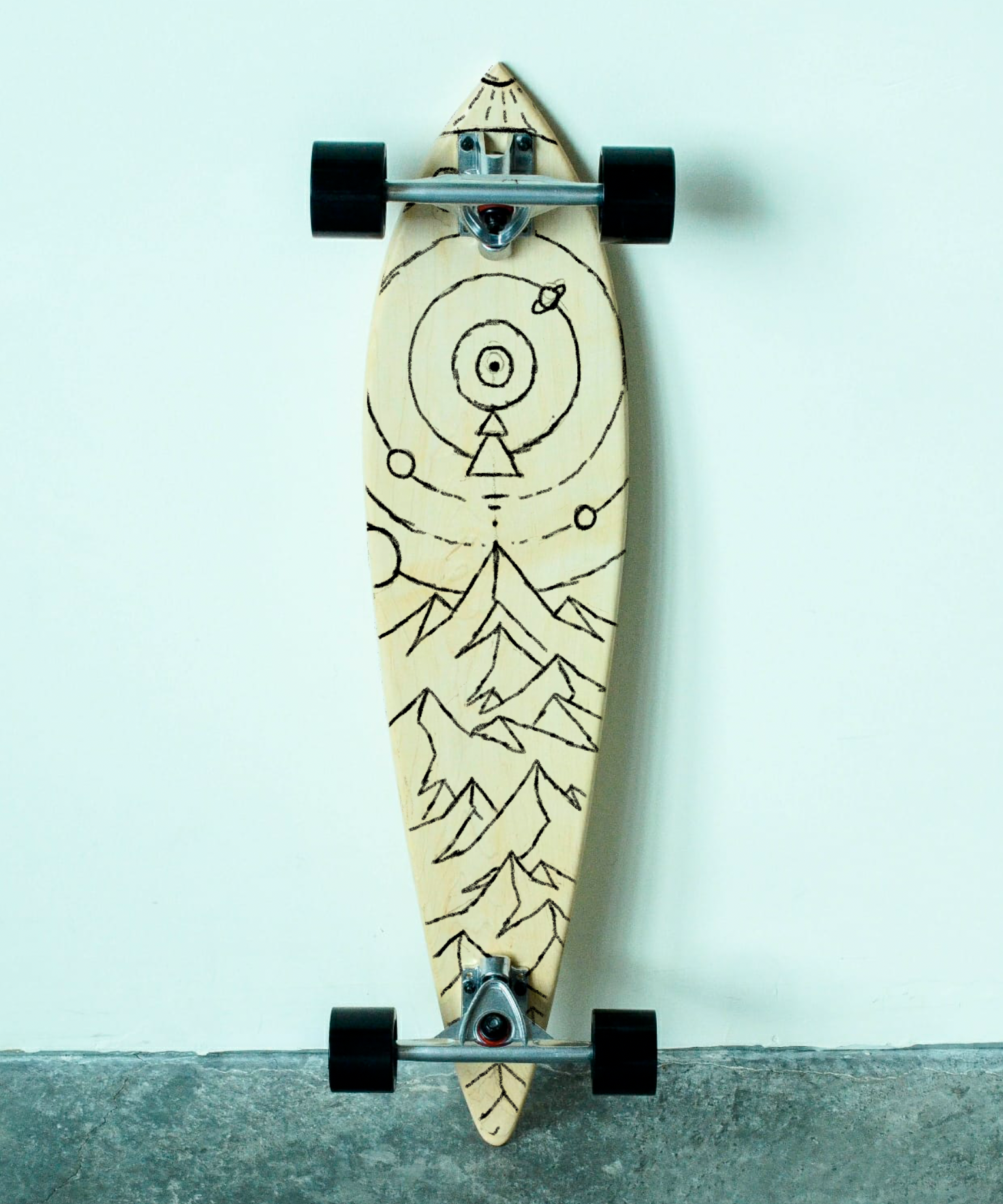 Das ganze geht jetzt ab zu Southpaw zur Abnahme :)
Das fertige Ergebnis kommt bald!
(The whole thing now goes off to Southpaw for approval :)
The finished result will come soon!)