Playing around with Gutenberg!
So I decided it was time to start playing around with the Block Editor and so in the last couple of days I managed to create a custom WordPress Popular Posts block (go me!)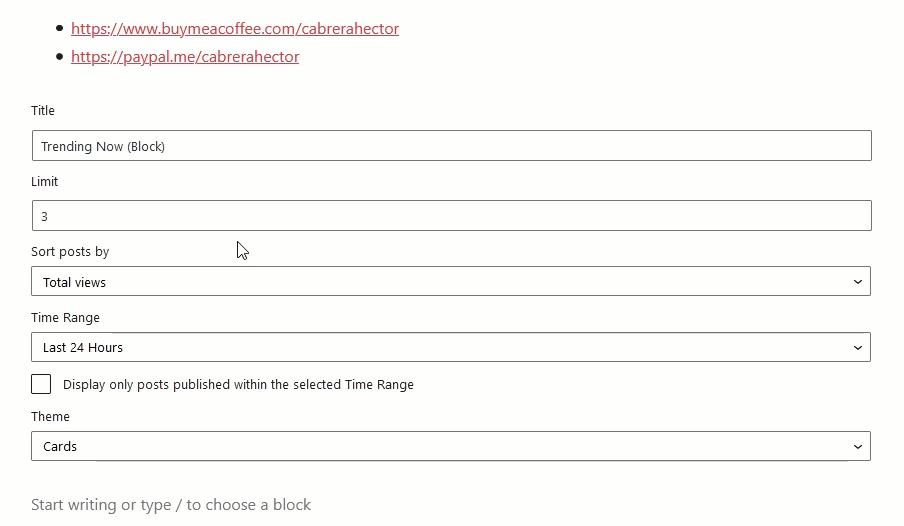 The block works much better than I initially expected. I'm not really familiar with ReactJS yet though so all this has been a bit challenging but hey look at it! It works! :D
Right now this WPP block is still far from production-ready levels, however this first version seems like a good start. Let's see where this goes!
Enjoy this post?

Buy Héctor Cabrera a coffee