Staff Meeting in Progress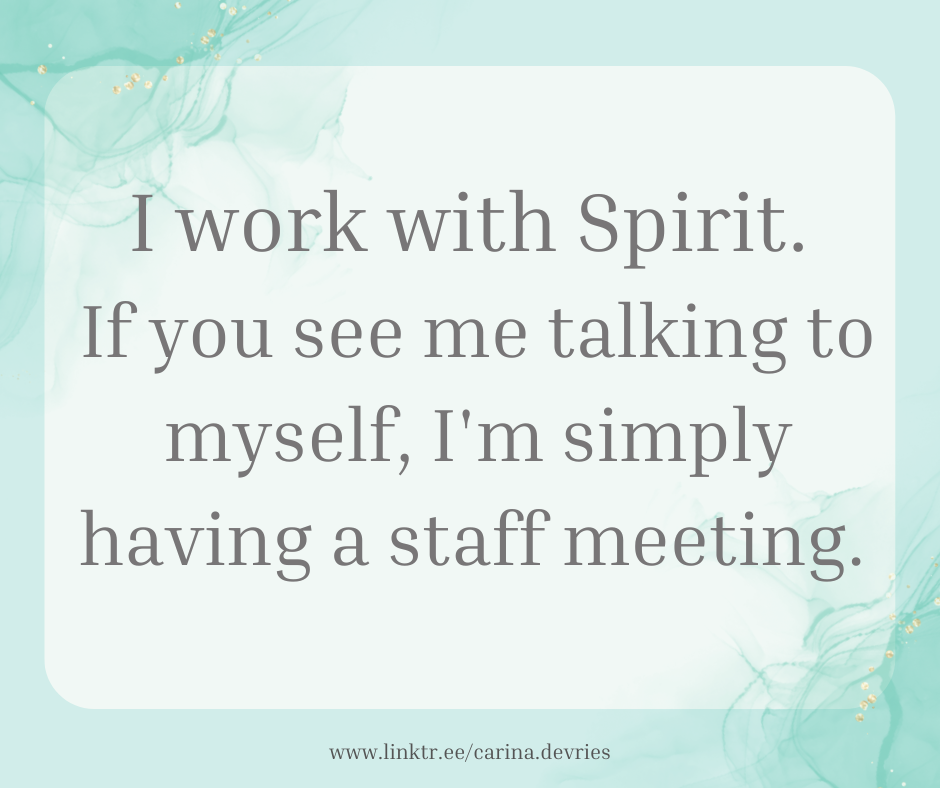 𝐈'𝐦 𝐛𝐞𝐢𝐧𝐠 𝐯𝐞𝐫𝐲 𝐬𝐞𝐫𝐢𝐨𝐮𝐬!
I "talk to myself" aaaaaaall the time!
Sometimes silently though because in public people would wonder if I'm a bit loopy! I don't really care what others think, I'm just polite and keep my conversations silent.
And you know what? When I converse with Spirit and my Higher Self that way, I solve many many problems and find many many creative solutions very very quickly!
And not just for myself, but for my clients too! I take many hours after I physically/virtually see a client for the first time to find solutions to their problems, so working with me doesn't just end with a Zoom call...nooooo....I'm energetically working all the time we work together!
Ok, so that's me for today. I talk to Spirit and it makes me happy
Enjoy this post?

Buy Carina de Vries a coffee