Knowing When to Say No More I've Had Enough and Calling It Quits
The Hardest Thing About Growing In Your Worklife Is That No-One Is There to Tell You What to Do Next, You Have to Decide That for Yourself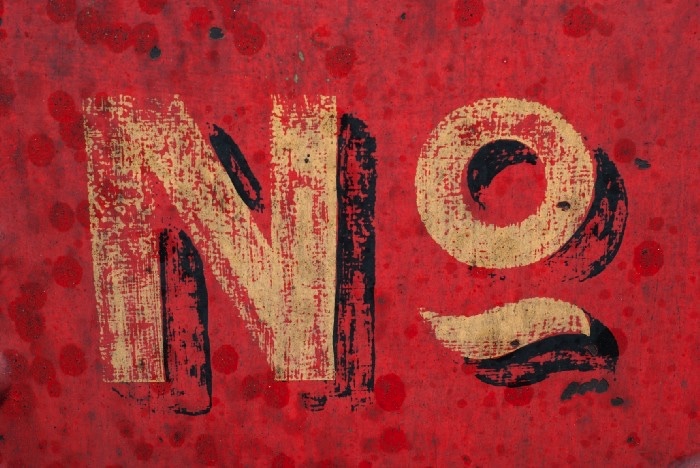 Photo by Gemma Evans on Unsplash
Knowing when to say no more, I've had enough and calling it quits can be one of the hardest things you'll do in your WorkLife. As a volunteer, an employee, or a business owner. You put so much time, energy and maybe even money into doing something, that you want to do everything to make it work. But that thing that doesn't work ends up draining so much of your time, energy and maybe even money, and you look back and you think you should have cut it off sooner, but at the time you say to yourself: "I'm going to push through with all my grit," and then somehow it doesn't quite land. It takes guts to be able to say I decide not to do this, as opposed to I decided to keep pushing this along.
Knowing When to Say No More I've Had Enough And Calling It Quits: A Case Study:
Mo had become a volunteer at a non-profit organisation that ran coaching and training events designed to help people develop skills needed in the workplace. This ranged from soft skills training to include communication skills to technical skills, which included IT skills.
Mo had become a volunteer because he was someone who always liked to give, and to help others. His area of work is IT, and his intention was to freely give his time, sharing his expertise, knowledge and skills. In return, he hoped to meet really good people and to build his network.
This was important to him because he'd recently moved from Pakistan to London for work. He had good work colleagues, but he wanted to meet people outside of his workplace too, and he thought the best way to do this was by becoming a volunteer. He also believed he could develop new skills by helping to organise the events.
This is not something he had ever done before, and he was willing to do whatever was needed of him. All of this honoured his values of giving and helping, meeting new people, and learning new skills.
The events were organised by a committee. Including Mo, there were twelve members. They ran one or two events each month, and they met monthly to plan and prepare for these. The members were very different.
Some were somewhat welcoming to Mo, others were completely unwelcoming. There was no onboarding, and Mo wasn't really sure what was expected of him. He wanted to do as much as he could, but he didn't want to come across as too pushy. So, he put himself forward to do the things that no-one else was volunteering to do, while at the same time, observing how things seemed to operate.
Every meeting was really heated, with people arguing right, left and centre. There was very little consensus between the group. At the first meeting, Mo had somehow found himself in charge of communications. He soon discovered that this was because no-one else wanted to do it, and he very quickly came to realise why: people didn't read or respond to communications. It was a complete shambles and no-one ever seemed to know what was going on.
It was the same at the events, nobody ever seemed to know who would be there to help out, resulting in either all twelve of the committee turning up or it just being one person. Even though it was agreed at every meeting that there needed to be three or four people helping out at each event, and people would promise to communicate their availability, this never happened, because people simply didn't read or respond to emails. Yet they said emails were their preferred choice of communication and objected to phone calls, texts or any other kind of communication platforms because they said that would be too intrusive on their time.
Mo found the people who attended the events were always really lovely, but there just was never very many people turning up. This was because the events weren't marketed very well.
Mo suggested setting up social media platforms by way of promoting the events, along with email campaigns, as they had email addresses for all members. He also suggested starting a newsletter by way of keeping members informed. Some of the members thought this was a good idea, others were a bit wary of it, questioning how much work this would involve for them. Mo said it was something that he could do, using his technical abilities. There was an immediate sigh of relief in the room, and a general consensus that if Mo would do it, then that was fine.
Mo asked if the other members could help with writing a brief description of the upcoming events, and get it to him to circulate. There was an immediate sense of drained energy in the room, as people mumbled that they'd get back to him, and let him know what they could do. Mo knew immediately this wouldn't be forthcoming, and he was right.

These are just a few of the things to demonstrate the dysfunction of the committee. Although draining, it didn't deter Mo, he really enjoyed the events, some of which he facilitated by way of sharing his expertise, knowledge and skills, and others which he helped out on, doing whatever was required of him — set-up, meet and greet, connecting people etc.
He enjoyed the various marketing campaigns he managed by way of communicating the events to members. He was honouring his values of giving and helping, meeting new people, and learning new skills.
It wasn't long before his good work became noticed by the governing board of the non-profit. They had begun to receive great feedback from members about the events, and how great the new communication channels were in keeping them informed. Mo's name would be mentioned time and time again, because of how giving and helpful he always was — at the events he ran and helped out on, and in his communication.
This led to Mo receiving a special achievement award in recognition of his good work at the Annual General Meeting. Mo wasn't expecting it, he wasn't even aware that such an award existed. He was really humbled and pleased to have been recognised.
But he soon came to wish he hadn't been singled out, as he met with immediate resentment from his committee members, who were quite loud in saying: "Why is he getting an award? What had he done that none of the rest of us have done? He's only been on the committee for a year, some of us have been on it for twenty years, we've never been given an award for anything we've done. What makes him so special?"
And it got much worse. Any new ideas he put forward for events or connecting with their members were shot down immediately. He didn't think it was possible, but the meetings became even more draining. And the events that he had really enjoyed became less enjoyable. The committee decided he had run too many events, and he needed to give other people a turn.
The problem was no-one else wanted to run events, which meant there were less events. It was the same for the events that he wanted to help out on. He was told that he was always muscling in to help, and he needed to give other people a chance to help out. Again, the problem was that no-one else wanted to help out, which meant there wouldn't be enough people on hand to do what was needed to be done — set-up, meet and greet and connecting people.
The members suffered as a result and they expressed that in their feedback. Mo no longer wanted to communicate these events to the members, because he was embarrassed by the lack of events now being run, and the disorganisation of the events that did actually run.
All of this was having a negative impact on Mo's WorkLife. It was draining, demotivating and de-energising. He didn't want to say no more, I've had enough and to call it quits, but for his own wellbeing, he knew he needed to.
Mo was feeling really emotional about everything and because of this he wanted to be sure that his emotions weren't clouding his judgement. To do this he considered how he could ensure his decision was rational.
He asked himself:
What is wrong that is making me want to leave?
Reflecting on this question, the self-feedback he received was:
There's a temperament gap. They're not treating me with respect. Respect is an important value to me, this is not being honoured.

There's a quality gap. I want to do work that is high quality, that is helpful and valuable to our members. They want to push out work that is cheap, dumb and insulting to our members.

There's a reputation gap. I don't want to be associated with what they do or how they do it.
Sage Wisdom
The hardest thing about growing in your WorkLife is that no-one is there to tell you what to do next, you have to decide that for yourself. Whenever you get stuck with knowing what to do or where to go next, turn to your inner sage wisdom in the knowledge that whatever question you have, or problem you're facing, you have the answer and the solution within you. Your inner sage will guide you and show you what to do next.
Words of Wisdom
'Suffering Is Optional." Haruki Murakami
Book Wisdom
Mo remembered these words from the introduction to the book What I Talk About When I Talk About Running by Haruki Murakami.
Running was something that helped Mo to switch his mind off when he faced difficulties in his WorkLife. There was a time when the situation he'd just experienced would have impacted his emotional wellbeing and would have caused him to suffer. He hadn't been running since he'd arrived in London and he knew he needed to get back to it for both his emotional and physical well-being.
The book is quite like a memoir of writing and running. Murakami said each time he wrote he'd ask himself: "What's on my mind right now?" Mo modelled this each time he went for a run, and he also used the same question in journaling, a daily practice he did alongside running. Together the practice of running and journalling had also become a memoir for Mo. These combined actions had allowed Murakami to sort out what kind of life he wanted to lead. It did the same for Mo.
Epilogue
All of this allowed Mo to know it was time to say, no more, I've had enough, and to call it quits: and he resigned from the committee. As he instinctively knew, getting back to running and journalling was exactly what he needed to do, to ensure he didn't suffer emotionally from his experience.
He loved everything that this gave him, most importantly a calm sense of being and a clear mind. He enjoyed the solitude of running alone, but he also now had time on his hands. He still wanted to connect with new people, and so he joined a local running group.
This was an amazing experience. He met really good and interesting people. People who showed an interest in him and his work. This led to him being invited to community events to share his expertise, knowledge and skills. He worked with groups that varied from young people applying to college, to return to work mums, to people living in the community retirement home — all of whom greatly appreciated and valued Mo's giving and helping nature.
He also became involved in his community choir. He'd never really sung before, so this was a new skill he was developing. He had happily returned to a place where he was honouring his values of giving and helping, meeting new people, and learning new skills.
Most importantly he was among people where there was mutual respect and appreciation for each other. He'd gotten here by saying, no more, I've had enough, and calling it quits.
I share more of Mo's Trials and Tribulations in: This Is The Way It's Always Been Done (The committee gets another well-deserved mention or two!)
Today's Book of the Blog is: What I Talk About When I Talk About Running by Haruki Murakami.
Today's story was featured in my book: How To Use Your Voice To Express and Protect Your Identity from The School Of WorkLife book series.
WorkLife Book Wisdom Stories:
The intention of the stories I share is to inspire you through people's stories of their WorkLife experiences. Through these stories, you will learn about people's dreams and ambitions, along with the challenges, obstacles, failures and successes they encountered along the road of their WorkLife journey. And how they used the power of book wisdom to help them find the inspiration and guidance to navigate their path to live their WorkLife with passion, purpose and pride.
My hope is that these book wisdom stories will help you throughout the chapters of your WorkLife Story.
I believe stories are a powerful mechanism for teaching, a powerful medium to learn through, and a powerful way to communicate who you are and what you stand for.
Enjoy this post?

Buy carmelinlondon a coffee