Quote #21 That Helped Shape The Chapters Of My First Book
To Give People an Understanding Into What the Chapter Was About. To Open Their Thinking without Telling Them How or What to Think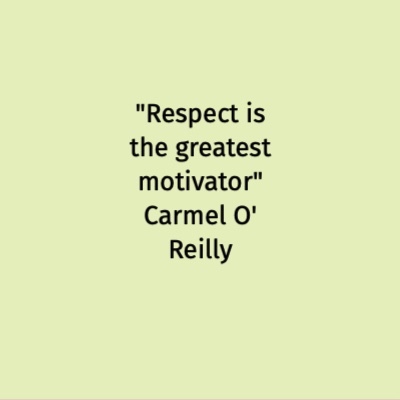 Image supplied by author
Chapter #21 Respect and Trust Yourself
Quote #21 "Respect is the greatest motivator" Carmel O' Reilly
Followed by my Chapter Introduction:
I've always believed that respect is the greatest gift you can give to another human being, and to yourself. I'm not actually sure if I did coin the phase: 'Respect is the greatest motivator' but it is something that I live my life by, it's perhaps my most important value.
As a WorkLife Learning Practitioner and Writer, I know the importance of serving people's preferred learning style. Some people like the bigger picture — quotes allow that. Other people like more detail — the chapter introductions allow that.
I like the bigger picture, to begin with, then I like detail. So I like both.
What's your preferred learning style?
Bigger picture, more detail, or both?
First shared in my book: Your WorkLife Your Way.
Enjoy this post?

Buy carmelinlondon a coffee