You Should Be Thankful to Have a Job
These Words Stung Petra, She Wasn't Expecting Them, and She Didn't Know How to Respond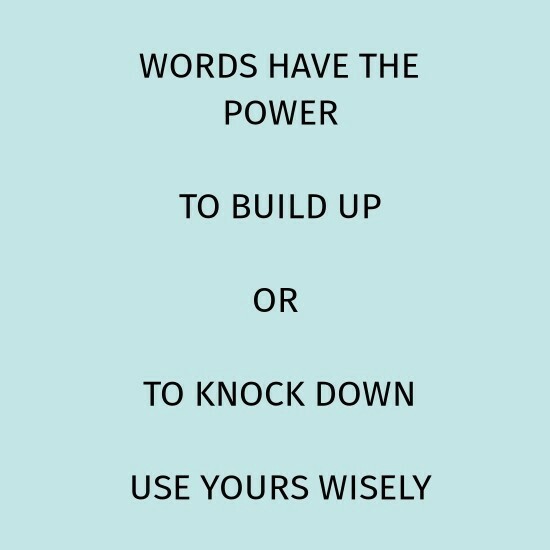 Have you ever received feedback that you didn't know how to respond to?
Maybe it was negative, de-motivating, caught you off-guard or was downright unfair.
Chances are it really bothered you, and you just couldn't get it out of your mind.
Maybe you're a reflective soul, and thinking it through, ideas came to mind of what you coulda, shoulda, woulda said if it had only come to you in that moment. Maybe you wished you'd said …
I Wish I'd Said … are people's stories of when they were on the receiving end of feedback that they didn't respond to or know how to respond to because they just didn't see it coming, or it stopped them dead in their tracks, or even worse, it totally crushed them.
"You Should Be Thankful To Have A Job"
These words stung Petra, she wasn't expecting them, and she didn't know how to respond.
But let's back up a little to Petra's Story: A Coulda, Shoulda, Woulda, Wish I'd Said … Case Study:
Petra is working in a leading retail organisation. It's a great company to work for: she works with people she likes; her good work is recognised and rewarded, and during her two years there, her career has advanced.
However, although she's grateful for the opportunities she's received, her heart just isn't in it. You see, Petra's background is international development. This is what she studied at university, and on graduating, she worked in her chosen field in her native Poland. Then she moved to London with the intention of continuing her career path, but unfortunately, she couldn't get a job within the industry.
After weeks of job searching, reality struck. Her savings were dwindling, and she needed to work to earn a living. So she took a step back and considered her skills and experience that could be transferable to another role. She recognised she had strong administrative and organisational abilities and began to apply for roles that demanded these skills. Her search led her to an administrative role in retail at the organisation she's with today.
However, Petra's story doesn't stop there because she didn't intend staying in this role. She had a plan, which was to continue to look for opportunities within international development alongside working her day job. But then the economic crisis hit, causing uncertainty across all sectors, which meant the timing just wasn't right.
Nevertheless, Petra wasn't about to give up on her dream, and while she knew she needed to bide her time until the economy recovered, she recognised she wanted and needed to keep her hand in within her chosen field. This led her to become a volunteer with Amnesty International, which had a branch support network close to her home. (More about opportunities on your doorstep a little later in Petra's story). The experience this opportunity gave Petra was immensely satisfying and rewarding. It gave her a sense of fulfilment and allowed her to stay on the path of what she knew was her real purpose in her WorkLife.
Actually, her experience gave her so much more beyond this. Her genuine interest in people helped her to build a strong network of contacts. Being non-British, this was important to Petra because she'd arrived in the country not knowing anyone, which made it difficult to learn about opportunities.
In particular, Petra made a strong connection with James, who led the volunteer group. James had a wealth of knowledge and experience within the industry, and very quickly, through Petra's dedication, hard work and initiative, he saw her potential and came to value her as a key member of the team.
Petra had great respect for James, and she was learning so much from him through his leadership. She knew she could learn so much more if he were her mentor. This idea came to her through conversations she had with many people who'd been mentored by James. They all spoke highly of him and the positive impact he'd had on their WorkLives. Petra knew how valuable it would be if James would be her mentor, and she began to think through how she could approach him. She knew he was nearing retirement, and she wanted to be respectful of his time. In the end, it was James who suggested it. Petra had done so much to help everyone else, and he wanted to help her, so their mentor/mentee relationship began.
Petra's passion for pursuing a career in her chosen field was very apparent. Because of this, the others in her network were happy to make introductions to people who they considered it would be good for her to connect with. She was grateful for this and always prepared well for each meeting by way of finding out more about the person and their organisation, compiling questions to ask that would help her understand both day to day activities and demands of the role, and also their perception of the future of the industry. This was valuable information for Petra for when the time came for her to resume her job search. This is because her intention was to not only apply directly for jobs advertised but also to approach organisations speculatively for jobs relating to future projects, with the purpose of bringing her name to front of mind when they were ready to begin the recruitment process.
Petra always enjoyed these meetings and found people were really helpful and generous in sharing their thinking. That was until she met Mary, who began the meeting by asking why she wanted to move from where she was, when she had a perfectly good job, and so many people were out of work, going on to say: "You should be thankful to have a job."
Petra was stopped dead in her tracks. She didn't respond, not knowing what to say. She somehow got through the rest of the meeting, which, thankfully, was short. But it left her feeling deflated and questioning her decision to want to make a career transition.
She arranged a meeting with James, who helped her evaluate the reasons why she initially deemed this transition to be important, and she considered if these were still relevant and important; and the answer was a resounding YES.
Sage Wisdom
James also shared these Words of Wisdom: "It's important to remember, when you ask someone for their advice, opinion, feedback, they'll feel obliged to give it. You then need to figure out whether to take it on board or whether to think, well that may be good advice for someone else but in line with what's important to me and knowing what I know about what I want to achieve in my WorkLife life that's not for me right now."
He went on to say: "It's also important to surround yourself with people who believe in you, who believe that change can take place even in the toughest of circumstances, and who also believe change is good." It was at this point that Petra was reminded of the old adage: "That other people's behaviour is about them, not you."
He finished by saying: "Taking control of your own WorkLife development will allow you to stay true to your passion and purpose, and this is possible even in the most challenging times."
Epilogue
Evaluating the situation and hearing these words of wisdom helped Petra pick herself back up.
On reflection, she was reminded of how much she'd accomplished by looking for opportunities outside of her work. By offering her skills and time, she had also created opportunities to develop new skills, knowledge, experience and insights into the industry — while all the time expanding her network, making new connections and developing good relationships.
This self-feedback gave Petra the impetus to continue her pursuit of her chosen career. In doing so, she discovered a great opportunity within her own organisation. As part of their Corporate Social Responsibility, they worked with a number of charities, one of which was a human rights organisation; and through her organisation's intranet, she discovered an opportunity that involved a two-day-a-week secondment for eighteen months. (I never cease to be amazed at how often what we're looking for is on our doorstep!)
She prepared her application, which first had to be approved by her manager, who didn't relish the prospect of losing her, but at the same time, wanted to support her. This then had to be presented to the board of directors, and it was approved.
With the support of her mentor, James, Petra considered what she wanted to get out of the secondment over and above the hands-on experience; and she developed a plan to help her achieve her objectives.
Book Wisdom
Interestingly at the time, she was reading Lean In by Sheryl Sandberg, and regarded the book as her 'Virtual Mentor'. In particular, Sheryl said that as well as believing everyone should have a long-term plan, she also believed everyone should have an eighteen-month plan. Petra modified Sheryl's thinking to her own situation on these two fronts.
She considered targets she could accomplish with her new team, which she suggested and were accepted. Her new manager was happy for her to take a proactive role and was impressed with both her approach and the suggestions she put forward, which demonstrated her in-depth understanding of the organisation and the world they operated within. (Her good research work was paying off).
She set more personal goals for learning new skills within the eighteen months, drawing on Sheryl's advice to self-question, by asking herself: "How can I improve?" Sheryl's words rang true in that she knew if she was afraid to do something, it was either because she wasn't good at it or that she was too scared to even try. In fact, Petra felt everything Sheryl said was written for her, right down to wanting and needing to develop her negotiation skills. So she followed through with the approach Sheryl had taken, gathered courage and let her new boss know this is an area she would like to develop. He was happy to facilitate this when opportunities arose, proving the old adage: "When the student is ready, the teacher will come".
Petra is now getting stuck in and enjoying her secondment, creating the next chapters of her unique WorkLife story. I have every confidence this opportunity will support her in achieving her longer-term WorkLife goal to secure a full-time position within international development and to get back to where she knows she belongs.
Words of Wisdom
There are times when it's OK not to respond. You may think: "I wish I'd said … " or "I coulda, shoulda, woulda said…" But the thing is, other people's behaviour is about them, not you. Petra not knowing what to say and, as a result, not saying anything was actually OK in this situation. Importantly she handled the situation with dignity, bringing the conversation to a close respectfully, and making her exit politely, which allowed her to walk away with her integrity intact.
This post has been adapted from chapter 10 of Your WorkLife Your Way: Creating Your Shorter and Longer-Term WorkLife Plan. By Carmel O'Reilly. (Me). It was first published under my original blog: Evolving Careers.
Today's Featured Book is: Lean In by Sheryl Sandberg
WorkLife Book Wisdom Stories:
The intention of the stories I share is to inspire you through people's stories of their WorkLife experiences. Through these stories, you will learn about people's dreams and ambitions, along with the challenges, obstacles, failures and successes they encountered along the road of their WorkLife journey. And how they used the power of book wisdom to help them find the inspiration and guidance to navigate their path to live their WorkLife with passion, purpose and pride.
My hope is that these book wisdom stories will help you throughout the chapters of your WorkLife Story.
I believe stories are a powerful mechanism for teaching, a powerful medium to learn through, and a powerful way to communicate who you are and what you stand for.
Image supplied by the author
Enjoy this post?

Buy carmelinlondon a coffee