Hey, I kinda forgot this was here and I can blog and whatnot directly!
I thought this might be a good place to share the occasional excerpt from my current WIP (see title above).
What I've pulled out for you today is a little something from Chapter 7.

RAW words from [Whiskey Tango Foxtrot] ...
Ten minutes later our phones alerted. I picked mine up and saw the alert on the screen.
"A police alert," I muttered, opening the message. Armed man seen in Wallaceville. Great. People in Ward Street and Martin Street were told to stay inside, lock their doors and keep away from windows as AOS and police searched for the gunman. There was a police road block from the Fergusson Drive entrance to the retirement home and one at Whakatiki Street roundabout. "Maybe Nana and the Cronies of Doom staying with Donald this weekend was a good idea."
"I think so," Ben replied, making eye contact with me. "Armed man in Wallaceville. Related do you think?"
"Be odd if it wasn't. Just this morning we had armed men shooting in Heretaunga. What are the odds that this isn't related?"
"Slim to none," Crockett said. "Perhaps they think we're in Wallaceville. I hope they do. Because we're not."
"Will this affect our escape plan?" Ben asked.
I turned my face toward him slowly. "You're the one who came up with the place we're going, so, will it affect our escape plan?"
He chuckled. "No. And I better make a call and check my friends are ready for visitors."
"Oh, right, we have a plan but the people involved don't know?" Crockett said. "You Yanks go about things arse-about-face."
"It'll be fine. The call is merely a courtesy. I'm always welcome."
Ben chose a number from his phone and put the call on speaker.
A woman answered, "Hell-lur."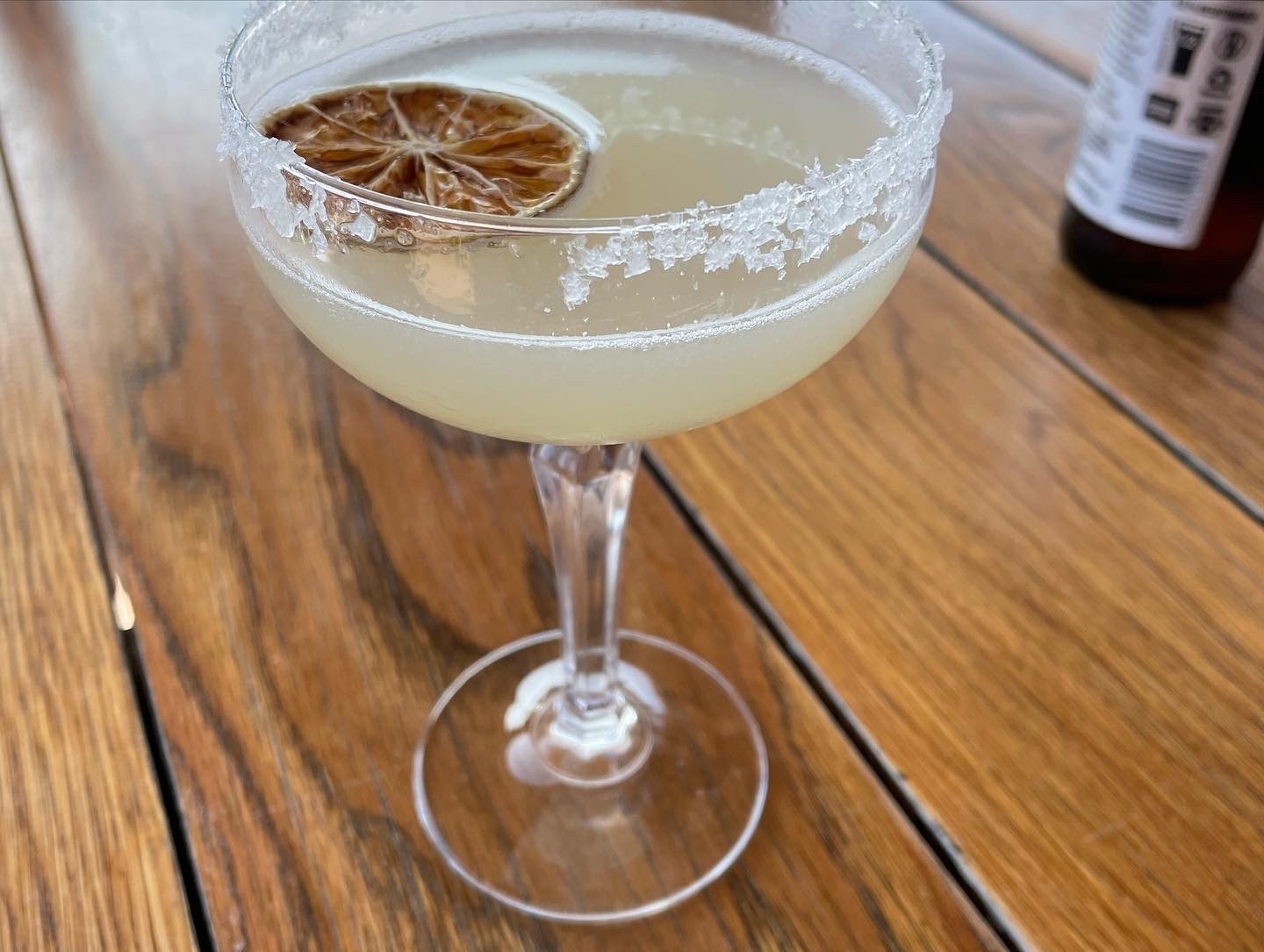 And this is a margarita which is completely unrelated but delicious!