I want to show you something.
Hey, how was your weekend? Did you have snow? We had a tiny bit, which was annoying. It's either going to snow or it's not, I'm not into this half hearted effort. It's like offering me a calorie free bar of chocolate and then taking it away. Cruel!
Anyway, I didn't come here to moan I came here to show you something.
As a result of your generosity, I have invested in an LPA (Lasting Power of Attorney), which I think I am incapable of putting into a few words so I'll leave a link here to my Will writer's website.
Hang on, I think I can do it... It's basically a legal document that allows nominated people to look after your property, health, wellbeing and finances should you not be able to.
I have nominated my daughter to be that person - who will find out by reading this. Haaaaa.
It's something we should all have really I guess and given that any surgery can be a bit dodgy (even boobs apparently) I am so very grateful to be able to invest in my own LPA. I would NOT have used my savings to do this, I'd be too worried that I need those 'just incase'.
So, thank you very much for relieving that stress.
Also, a reminder, and to let those who are new donors know, if I do not use all the donations I will offer everyone refunds or the opportunity to donate it on your behalf to the wonderful Pituitary Foundation. This charity has helped me since my first diagnosis in 2011. They're just wonderful and remain there for me today. They're small enough to care but big enough to make a difference.
Here's what I wanted to show you, a screenshot of the receipt for my LPA.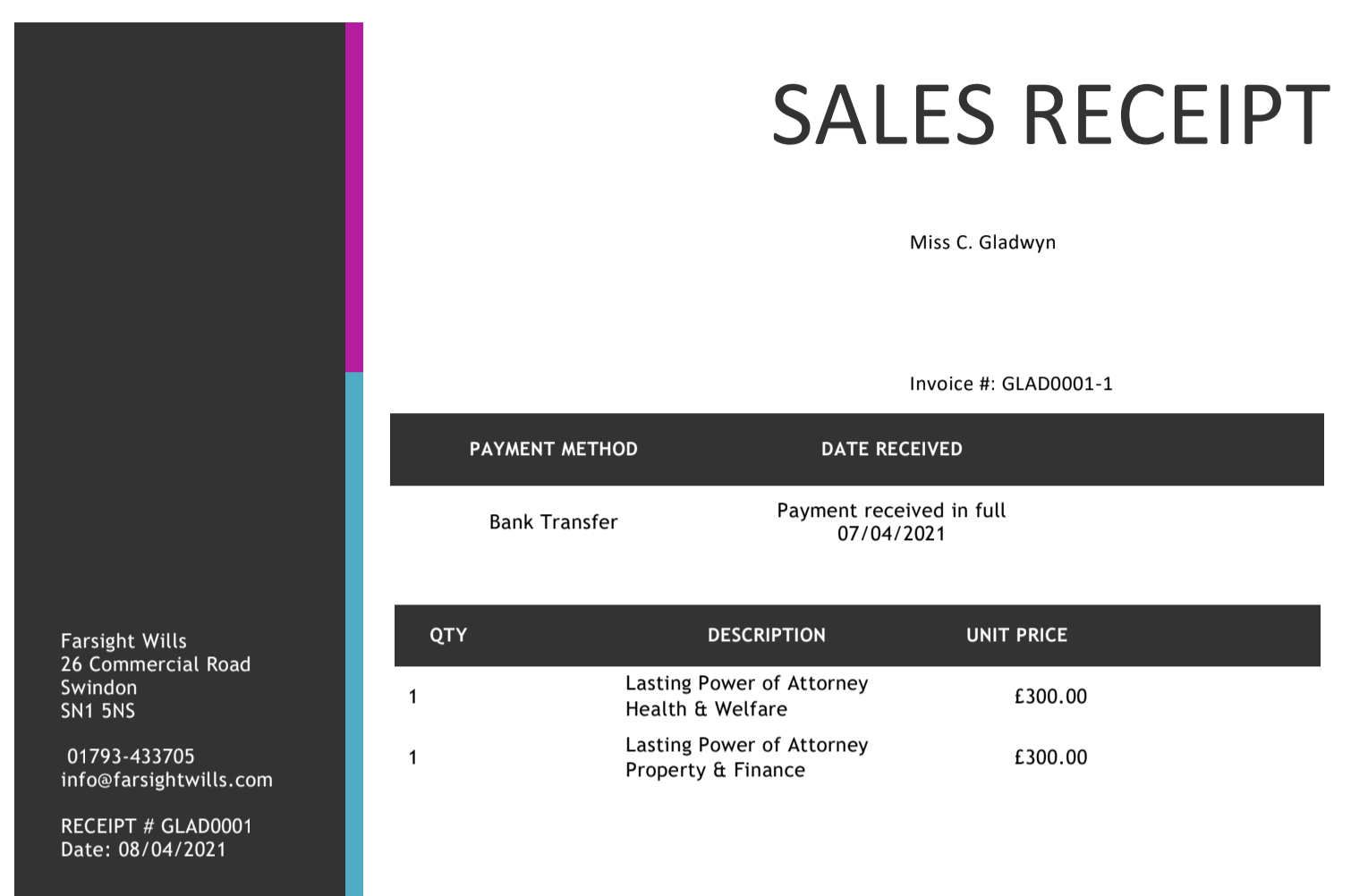 Much love, Catherine x
Enjoy this post?

Buy Catherine Gladwyn a bit less stress