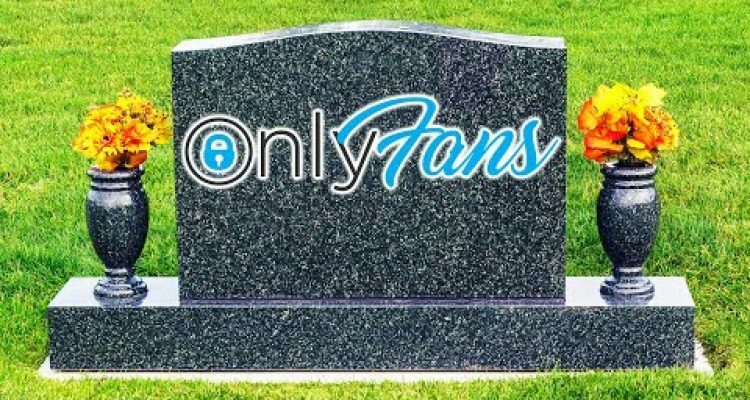 Soon, October will be here and OnlyFans will morph itself into a shining example of purity and propriety.
For OnlyFans creators and members, this will come us a powerful shock.
Withdrawal symptoms are to be expected. Some will include:
When your mom calls you on FaceTime or Zoom, you automatically want to send her ten bucks.
You catch yourself watching your cat take a leak in the litter box more frequently than usual.
You offer random strangers in the Walmart parking lot 30 bucks for their dirty underwear.

You start offering your real-world partner 100 bucks for a chance to meet at a Taco Bell and get a selfie.
OF members will have to find other outlets for their energies.
You'll have to pleasure yourself to recorded videos of women you never would be able to fuck in real life as opposed to live streams of women you wouldn't be able to fuck in real life.

Take up crocheting.

Reroute your funds to KickStarter campaigns promising to develop advanced sex robots.
OF creators, well, it will be hard to replace the huge audience offered by OF. Some options include:
Post a flyer with tear-off tabs to your Skype or Telegram in your local supermarket's community bulletin board.

Go old school and post ads in CraigsList.

Go super retro and post ads in your local PennySaver.
Yes, change is difficult. Honestly, I have no idea where one will be able to find people on the internet willing to show some skin for a few bucks. I don't think I had ever seen a nude person online before OnlyFans came onto the scene.
RIP OnlyFans