Thirty $5 coffee cards delivered to the Royal Alexandra Hospital Unit 54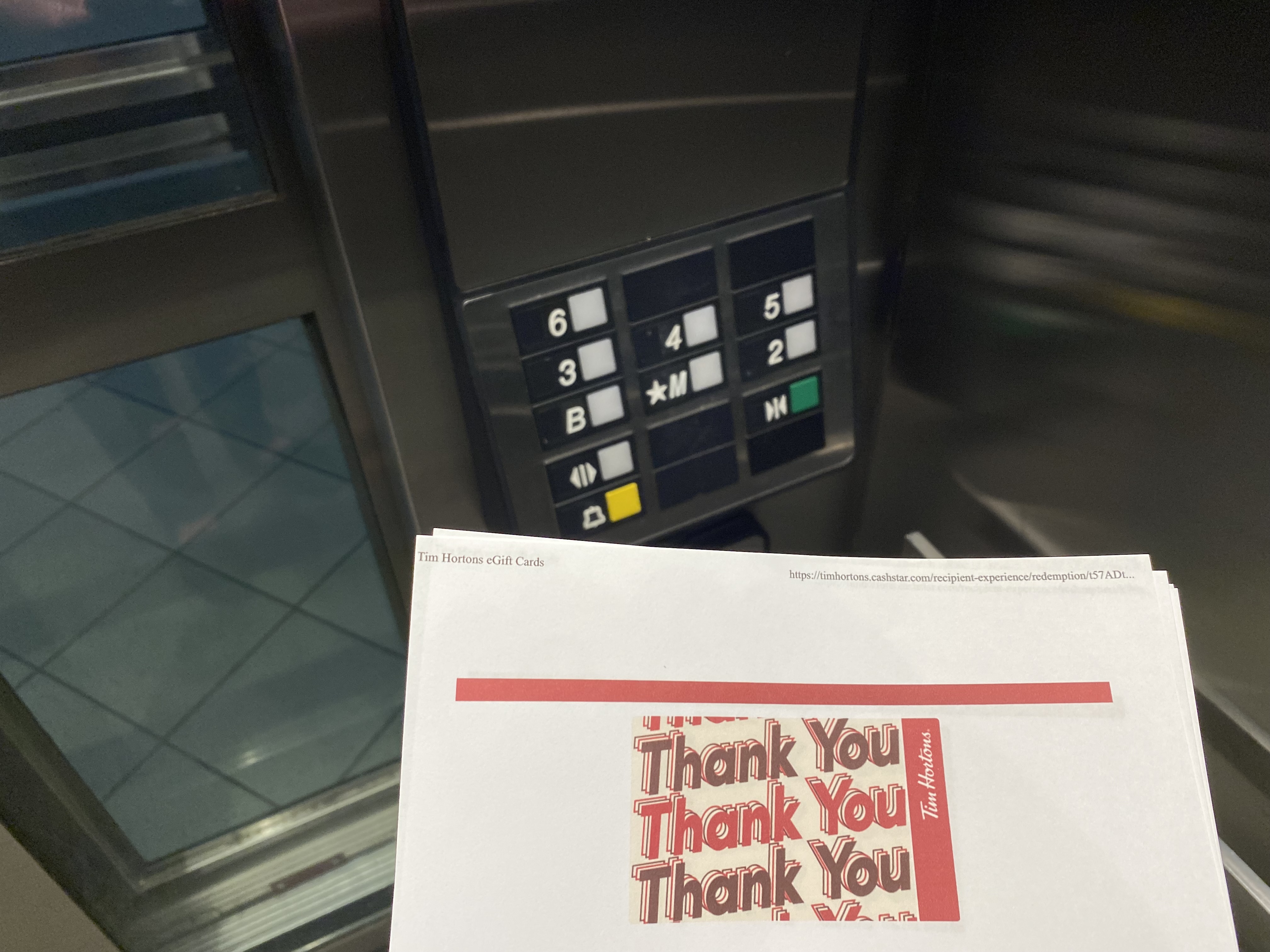 Like 5D3/5D4 at the U of A, this is the Royal Alex's primary COVID-19 unit since the second wave.
I said hello to the screener at the front of this unit and told her I was there to deliver some coffee cards. Asking if I could speak with the charge nurse, she stood up and waved down the hall at someone. She said "what?" and the screener called her over.
I introduced myself and gave my usual spiel. She was quite surprised to hear how big the fund got and was touched that someone nominated her unit. She said thank you and I was on my way.
This was a nomination by Theresa F., who writes:
"This is and has been the main Covid inpatient unit for the second, third, and fourth waves at RAH. Staff are very tired dealing with the very high acuity at all times on this unit. Staff are always friendly and always working with a smile on their face even when they are tasked to do so much all the time."
We had one very gracious donation today, bringing the total of the coffee fund up to $6018.39 from 171 donors. A huge milestone today: 1000 cards ($5000) have been delivered to 32 departments. Four departments remain.
The full updated story is always here: https://chadohman.ca/coffeeforhcwsab/
If you'd like to submit a nomination for the few remaining cards you can do so here: https://chadohman.ca/nominate-a-unit/
Enjoy this post?

Buy Chad Ohman a coffee