Thirty $5 Tim Hortons cards delivered to Stollery PICU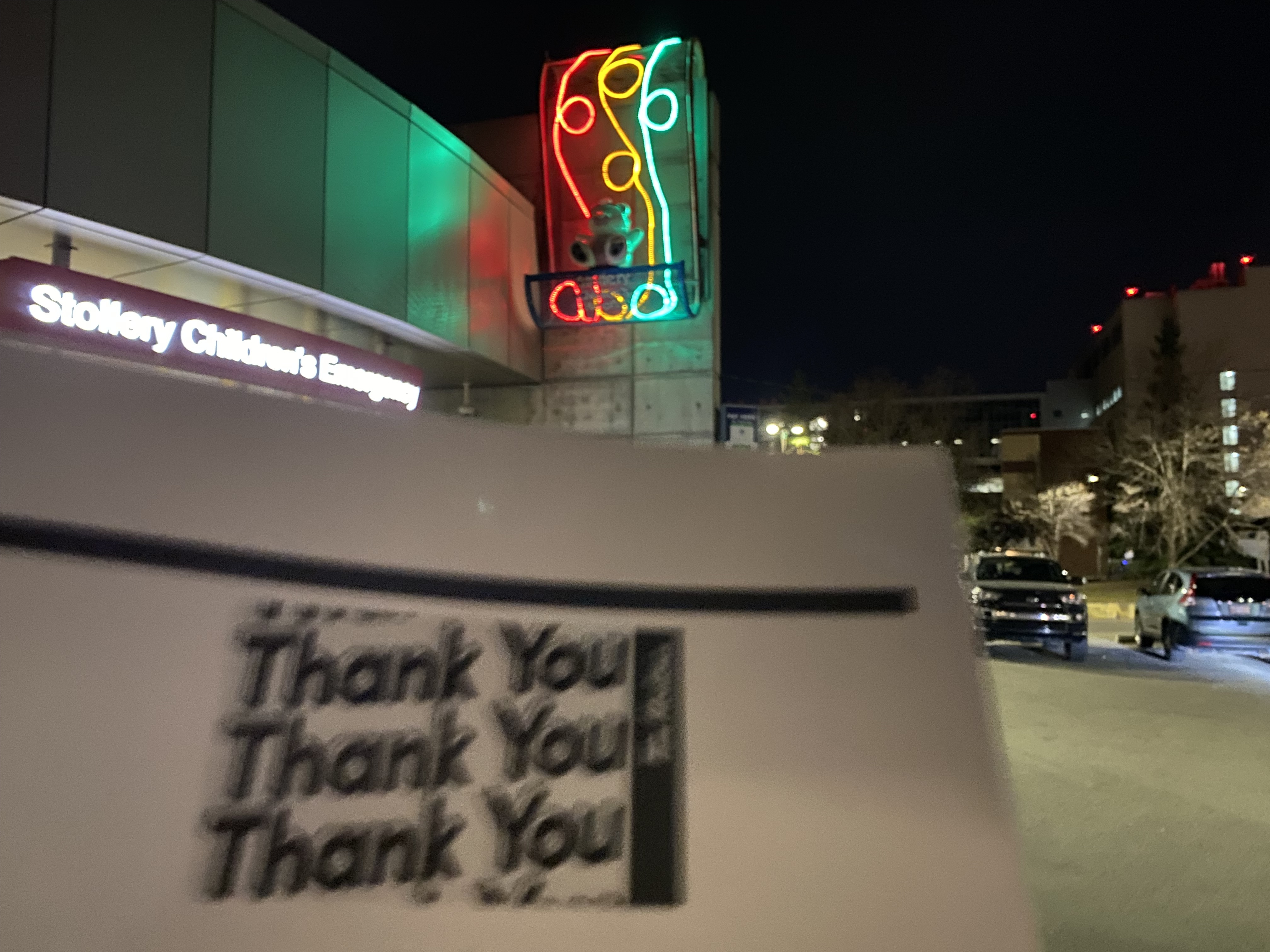 Thirty $5 coffee cards delivered to the Stollery Children's Hospital PICU.
This one took me awhile. I first went up to 3A2 to find a sign that said that the PICU had moved to 6A7. I went over to the Mazankowski elevators to find no sixth floor in the elevator car!
It's been a couple of years since I've truly navigated the U of A hospital campus, so I was confused. Not wanting to wander, I went back down to the 112 Ave entrance to ask the screener. She pointed me in the right direction to the main elevators (doh).
Buzzed the intercom into the unit and said hello to the four or five nurses that were behind the desk doing various things. Presented the stack of cards and one of them asked "oh is this the Twitter thing?!"
Turns out they'd been kicked out of their normal unit to make room for adult COVID+ ICU patients.
I acknowledged the news of the death of the 14 year old boy for prioritizing coming up to their unit tonight - no, I don't know if that boy had been admitted there but the impact remains. I left the unit with smiles on their faces and a little laughter.
One new donation today (thank you @JValShuster!), bringing our total to $5381.79 from 157 donors. There's still 19 depts worth of coffee left with 450 cards ($2250) delivered to 15 depts.
...I'm starting to wonder when my credit card company calls asking if I'm okay buying thousands of dollars in gift cards. 🤔
Those just stumbling across this thread, the full #CoffeeforHCWsAB story is here: https://chadohman.ca/coffeeforhcwsab/
Tomorrow I intend to visit RAAPID North as long as I can get in touch with the right people.
If you'd like to nominate a department you can do that here: https://chadohman.ca/nominate-a-unit/
And thanks as always to everyone that's kept this cause going!
Enjoy this post?

Buy Chad Ohman a coffee