107.1FM Radio LIVE Episode #25 ~ The Chosen of Jesus Christ...
107.1FM Radio LIVE Episode #25 ~ The Chosen of Jesus Christ...
5:30pm PST, 7:30pm CST, 8:30pm EST, 1:30am UK Time, 2:30am SAST, 10:30am Sydney Australia, 12:30pm Wellington NZ
Colleen and I are LIVE tonight with yet another amazing Visual Show that pays Homage to the largest Crowd-funded TV Series, EVER, The Chosen, the focuses upon a True version of the Life and Times of Jesus Christ, as seen through His interactions with the Chosen Apostles, which were more than 12 and included Wombmen...
The series is created and directed by Dallas Jenkins, and gives a Honest, Authentic portrayal of the MAN, Jesus Christ, Iesous, Jeheshua, Joshua, and His Life and Times while Living within the Holy Land of Palestine, having to deal with Roman Authority, Jewish Law, the Pharisees of the Church, and a populace of bewitched Souls trying to find their Way in a Cruel and Wicked World of Taxes and Limitation...
This series shows us the Man, His Beautiful Essence, and how He interacted with every aspect of His Life, including with his Mother, Mary, Wombmen, Children, the Church, and a HOST of Sinners...as Jesus Christ said in this series, "I did not come to save from the Romans, I came to save you from Sinning"
Enough said...this special show will leave you filled with the Essence of Jesus Christ, the Man, and sense of what His True Purpose was, which was to prepare us for what is happening RIGHT HERE, RIGHT NOW...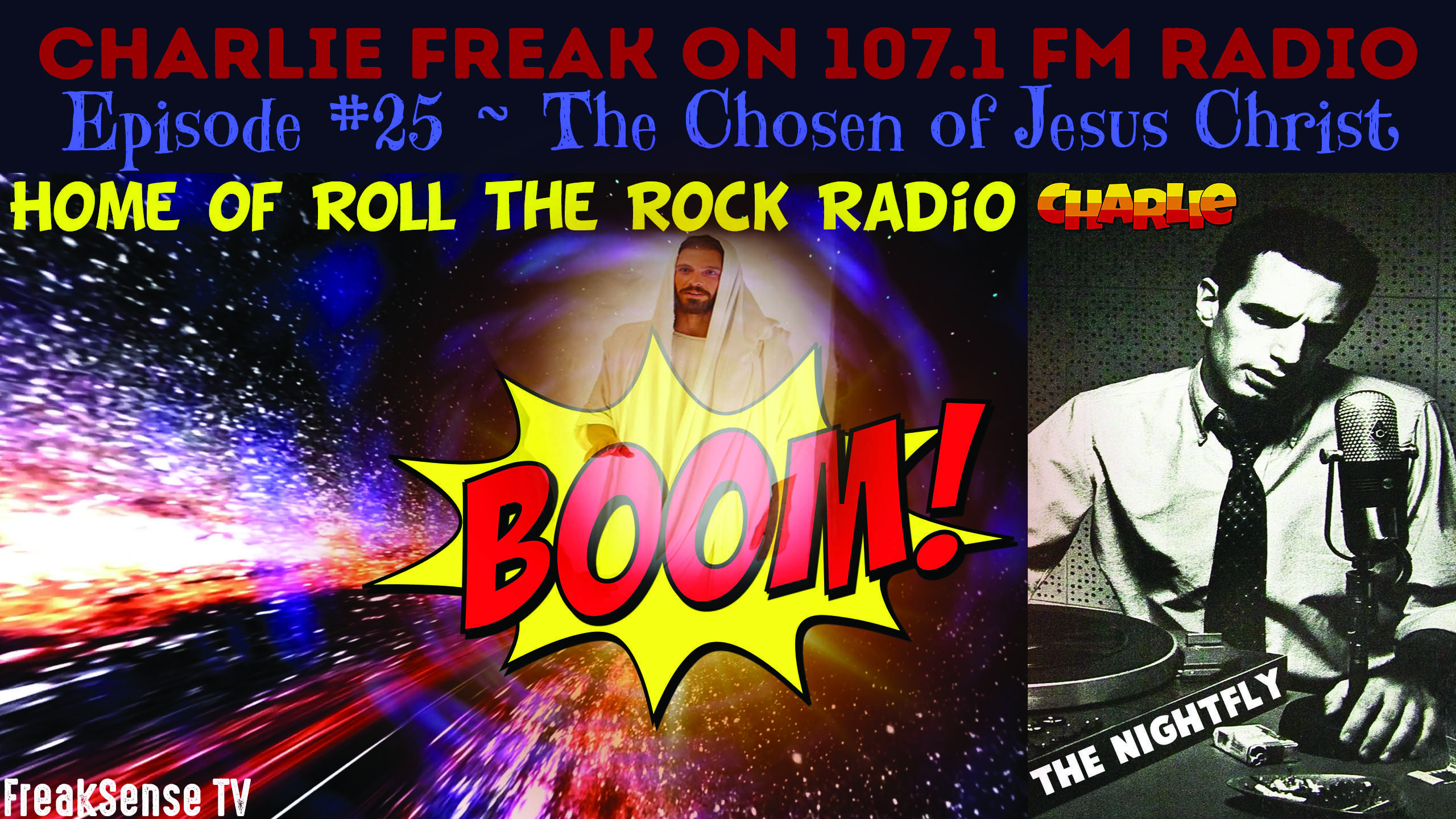 https://rumble.com/v13qgna-107.1fm-radio-live-episode-25-the-chosen-of-jesus-christ....html
Enjoy this post?

Buy CharlieFreak777 & The Shire Animal Sanctuary a coffee