A Shekel for our Shackles??? 9-1-1
This coin was minted 33 years before 9/11...
Hmm, now, if I were a suspicious man, I might put 2 and 2 together...
And isn't it great, that when we have a disaster in our Lives, we are taught to call 9-1-1...only to discover the person there doesn't give a shit about your problem???
Coincidence, or something else...
CF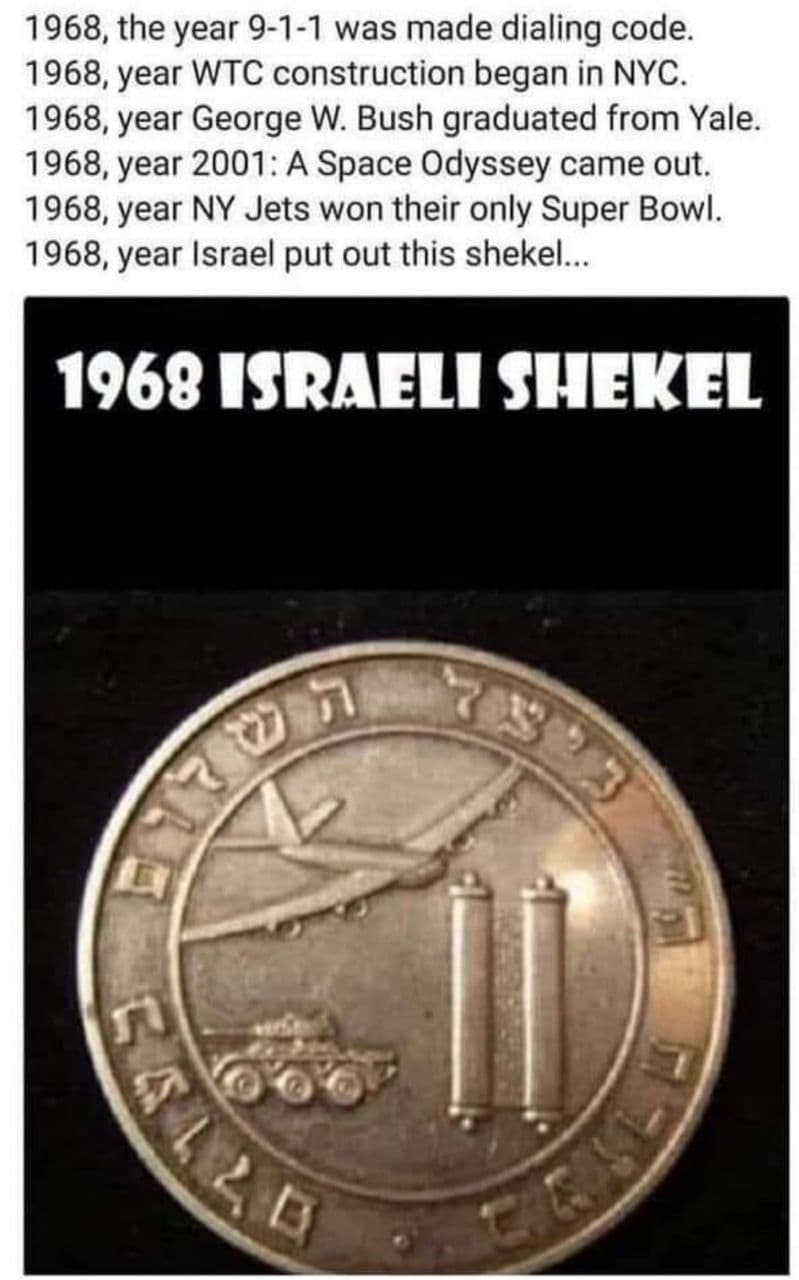 Enjoy this post?

Buy CharlieFreak777 & The Shire Animal Sanctuary a coffee