Any Major Dude by Steely Dan ~ Jesus Christ is that Major Dude
Any Major Dude is one of the simplest, and yet, most Beautiful and Honest Songs that Donald Fagen and Walter Becker ever wrote...this is from their Classic 1974 album (their 3rd Album, thus, Solar Plexus Chakra), Pretzel Logic, where the World has become nothing but LIES, leaving us twisted up like a Pretzel, in a deep state of Confusion and Depression...
So, Any Major Dude is necessary to come along and tell us that we have a choice, that EVERYTHING is Happening For Us, and Not to us, when we enter within ourselves, with God, where True Freedom rests within the Christic Cave...
And Ultimately, the song speaks to the fact that all of [their] Doom and Gloom goes right out the window, the moment that you put your Faith into God's MAJOR Creation, instead of [their] MINOR World...and this means emulating the Teachings and Life of Jesus Christ, who Cast His Mighty Net to the Right Side of His Vessel, Rising Eternally at the Right hand side of God, in Heaven Upon Earth...
Look, I can tell you all I know, the where to go, the what to do, and you can try to run from this Gnosis, but you can't Hide from what's inside of you...
In the end, YOU, and ONLY YOU, must cross this River of Truth, Alone, to become ALL ONE with God, just as Jacob did in Genesis...you Must wrestle with your EGO until you achieve Mastery over it, and then, and ONLY then, will you be worthy of a New Name, IS - RA - EL, and inherit the Land that is waiting for you, that which is Promised to us, Flowing with Milk (Pituitary Gland, Mother Mary) and Honey (Pineal Gland, God)...
Any Major Dude with Half a Heart surely will tell you my Friend...and that "Half a Heart" is Jesus Christ, who is the Shepherd of your Existence, Deep within the very Heart of You...
With Huge Love and Blessings...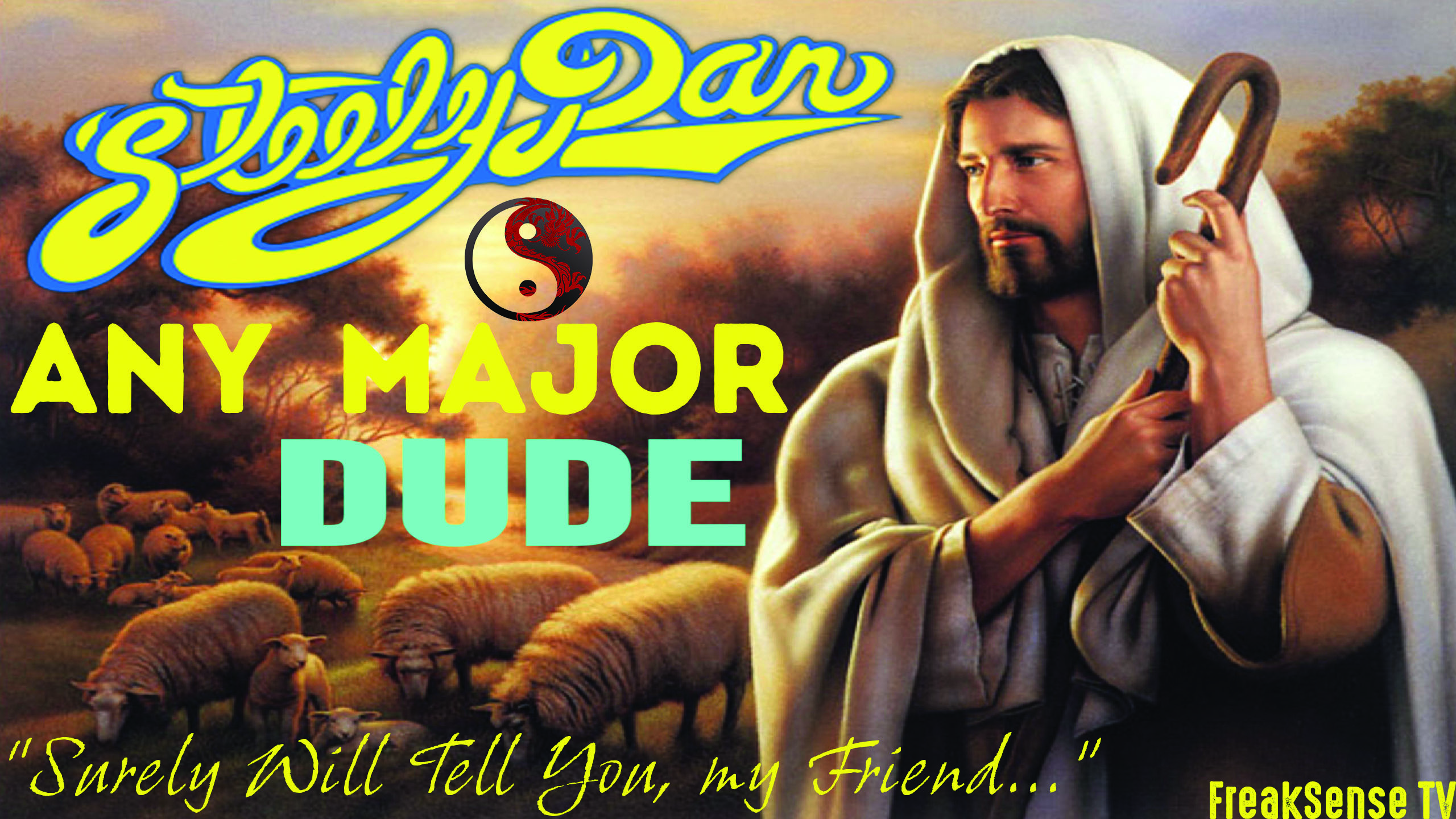 https://rumble.com/v113atv-any-major-dude-by-steely-dan-trust-in-jesus-christ-not-satan....html
Enjoy this post?

Buy CharlieFreak777 & The Shire Animal Sanctuary a coffee