Be the Change You want to See in this World!
NOTHING ever changes until YOU do first...even the smallest change within you can lead to an Avalanche of Miracles in your favor...but nothing ever happens until...
YOU take the First Step...
Trust in God and you can Walk on Water or Move a Mountain without ever even lifting your hand!!!
CF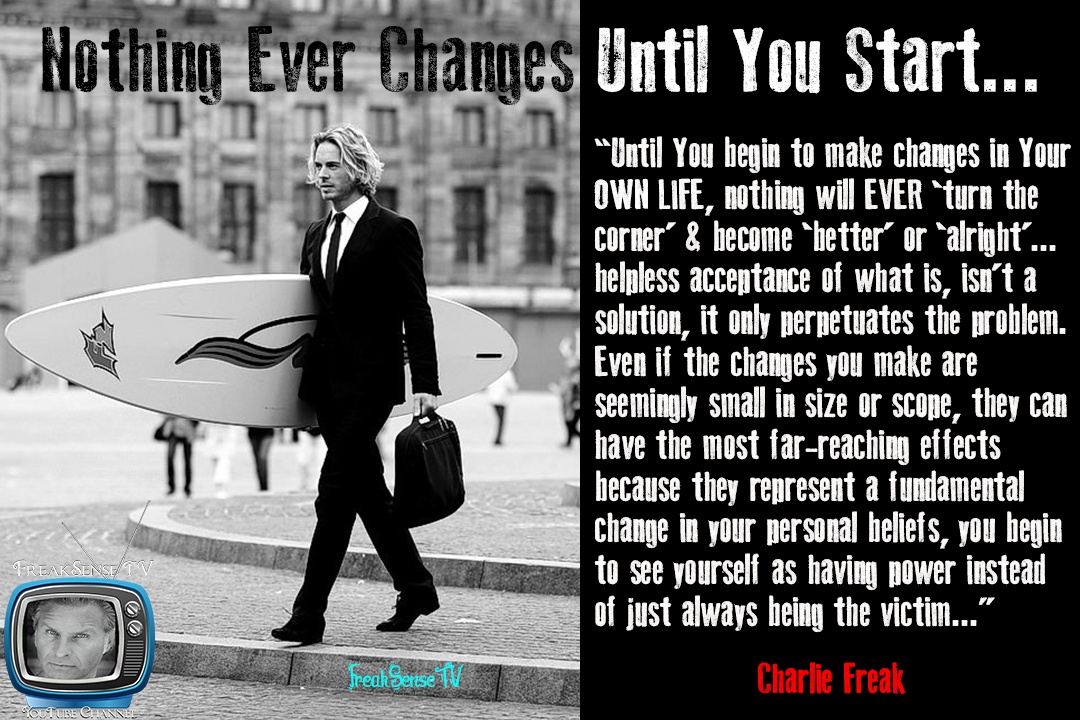 Enjoy this post?

Buy CharlieFreak777 & The Shire Animal Sanctuary a coffee