Charlie Freak LIVE w/ Alpa Soni: Mankind's Defining Moment
From Charlie this Rising...
Do NOT Fear...when you are on the RIGHT side of things, everything and everyone works FOR YOU, not against you...You Hold the Key, even though you may not REALEYES that you possess such a Talisman...BUT YOU DO...
Yes, you have been pushed from the Proximity of the Precipice Over the edge, by Juan O Savin himself, but he did it out of LOVE not betrayal...this is YOUR MOMENT, once and for all, to declare yourself to this entire Earth...whom do you stand with and for???
The Doubters, the Fearful, the Faithless, the Overwhelmed, the Desperate and the Despairing??? Or are you truly ready to become the FIRE...A Forged Child of God...who has been put thru Hell to test you, who has been attacked, mercilessly, from your Born Day, to take away your KINDNESS and your LOVE???
You MUST CHOOSE...Now...
This is that ONE Moment in Time where everything hangs in the balance, where the fates of ALL God's Sentient Creations are at risk...but before you decide, REMEMBER, it is ALWAYS Darkest just before the Dawn...this is no accident or coincidence, this is one of God's most important Symbols to us...to NEVER GIVE UP, to NEVER ROLL OVER and Die...God is the God of the Living, not of the Dead...so get UP OFF YOUR KNEES and Fight, Fight like you have never before for what is Right...for our Children, for our Elderly, for ALL Wombmen, for ALL Men, and for all Life...be NOT Timid or Doubting in this DEFINING Moment in Ourstory...
The Dawn is about to RISE before us...and this Dawn is the ultimate Portal to the Eternity that is God...this is no longer the time to "do your research", or to search and search for the latest video that will explain what is "really" going on...YOU KNOW precisely what is going on...this is Good versus Evil, Right vs Wrong, Love versus Hatred...this is the FAMILY standing FIRM, together as ONE, in the face of the most abominable EVIL this world has ever known...
NOW is the Moment to Rise up My Lambs and to become God's Lions at his Rightside, and TO - GET - HER we will WIN...because not once, EVER, has Goodness fallen in Defeat to Evil if it has defended itself...NOT ONCE! God is the Creator and he Loves ALL of his Creation, Eternally, and HE does not Fail or Lose, GOD WINS, ALWAYS...and when we draw our Swords of Righteousness over these next crucial 11 days, we will NOT be standing Alone...rather, KNOW, that we will be standing ALL ONE, with the ONE and WE WILL NOT LOSE...it is Mathematically, Scientifically, and Spiritually IMPOSSIBLE for us to Lose...
This is that Moment to Shine God's Lions, and together we will, indeed, WIN!
Love Charlie Freak and Colleen Marie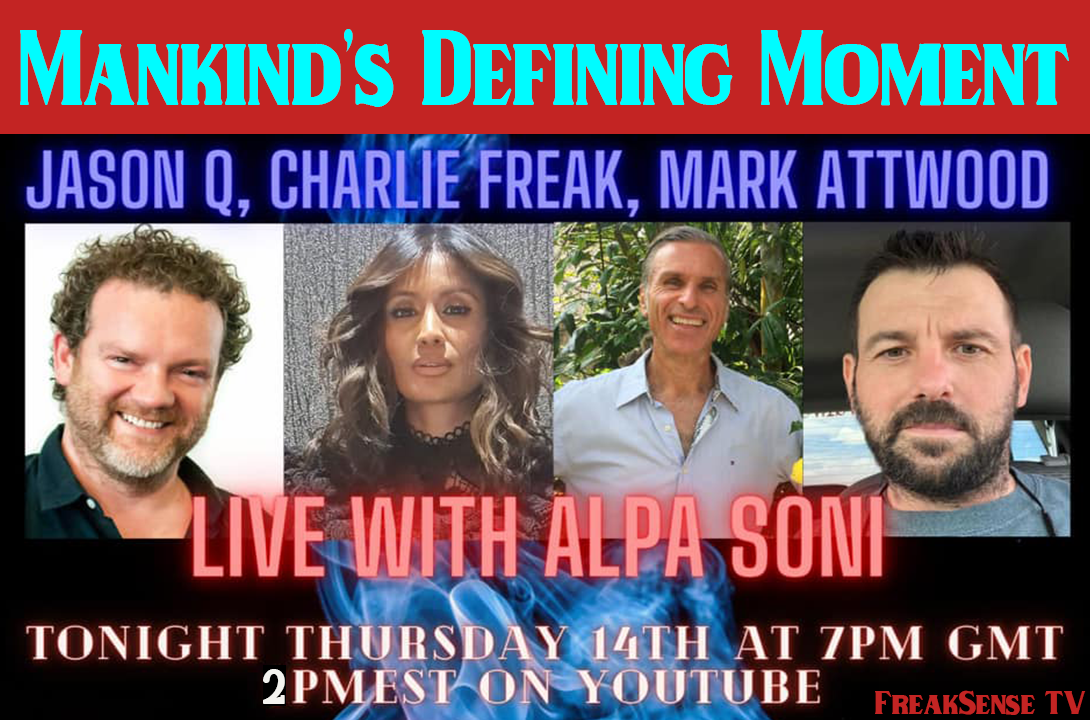 Enjoy this post?

Buy CharlieFreak777 & The Shire Animal Sanctuary a coffee