Friday Night Live with Santos Bonacci & Marie Russell
This Friday Night, today, Charlie will go LIVE on our Youtube Channel, FreakSense TV, with the LEGENDARY Santos Bonacci and the Rising Star, Marie Russell, to discuss Marie's Incredible Story and how we go about AWAKENING the Fallen Ones all around us??? Santos will be on FIRE with this subject...
This show is going to focus a lot upon how the Ego of the Left Brain works, why it resists President Donald J. Trump and the Truth, and how we go about Igniting the Awakening Process Within others...
Make sure you join us LIVE, 5pm PST, 7pm CST, 8pm EST, 1am UK Time, 3am SAST, Noon Sydney, AUS Time, 2pm Wellington, NZ Time...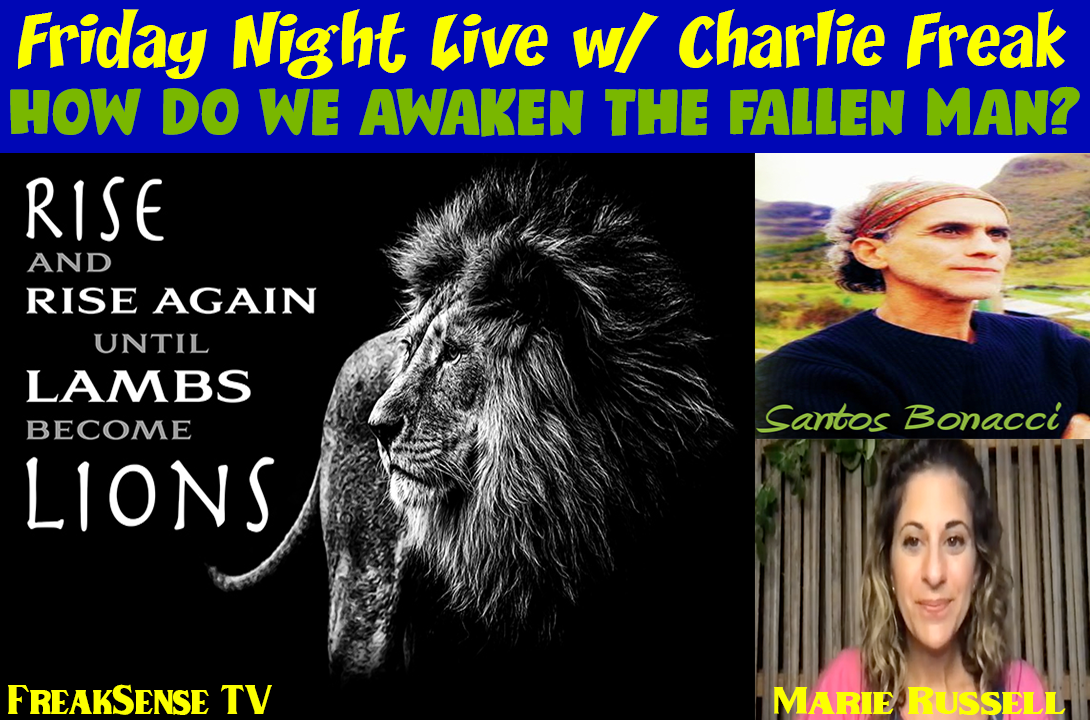 Enjoy this post?

Buy CharlieFreak777 & The Shire Animal Sanctuary a coffee