I Won't Last a Day Without You by The Carpenters ~ A Tribute to Jesus Christ
I Won't Last a Day Without You was written by the Alchemical songwriting duo of Paul Williams (lyrics) and Roger Nichols, who offered the Song to Karen and Richard Carpenter, who turned it into a huge Single...the Song works at a base level as a Romance between a Man and a Wombman, but that is only scratching at the surface of this Masterpiece...
The Song, of course, is entirely about Jesus Christ and how living in this Upside Down, Insane World of the Cabal, we can still find our Way thru each and everyday by Following the Path laid Clearly for us all, by Jesus Christ...the Way that is Strait and Narrow, the Way that is Virtuous and above all else, is KIND...
This is a Gorgeous Song that encourages us to Take No Thought out of our Carnal, Left Brain World, but rather lean on God's Will by LIVING the Life that Jesus laid out for us, and shows us, each and everyday, with the Rising of the SON in the Sky...when the Weight of this ugly Illusory World is Weighing us DOWN, we must CLEAR our Minds of Thought, Cast our Nets to the Right as Jesus taught us, and RISE to God in Heaven Upon Earth by Living a Pure, Righteous Life of Shepherding all others in Kindness...
So, Choose your Lifestyle, Daily, but Choose it WISELY...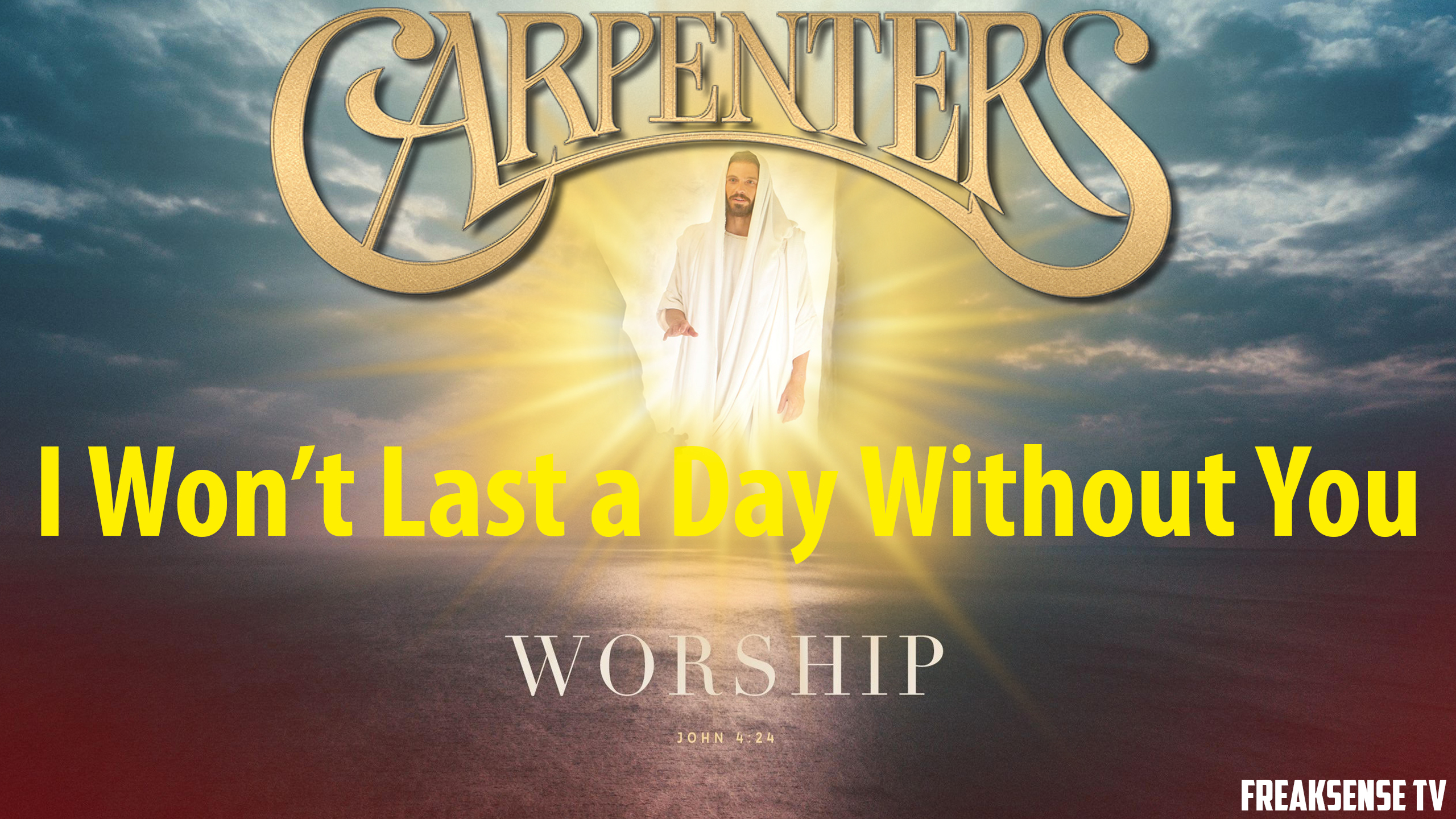 https://rumble.com/v1djzhb-i-wont-last-a-day-without-you-by-the-carpenters-a-tribute-to-jesus-christ.html
Enjoy this post?

Buy CharlieFreak777 & The Shire Animal Sanctuary a coffee