Prepare Yourselves for the Truth BQQMs to Come...
From the Desktop of Charlie Freak...
The Challenger DECEPTION...with relaxed search engine protocols, go back and do your research on these LIVING people, and then decide...do you like being lied to? Are you Cool with accepting most or even some of their "Truth"??? Or are you ready to just say it...
"It ALL has been one massive LIE from Organized Society..."
Stuff like this is just the TIP of the Truth Iceberg...it is going to come fast and heavy...but know that you are supported from both Colleen and I and from above!!!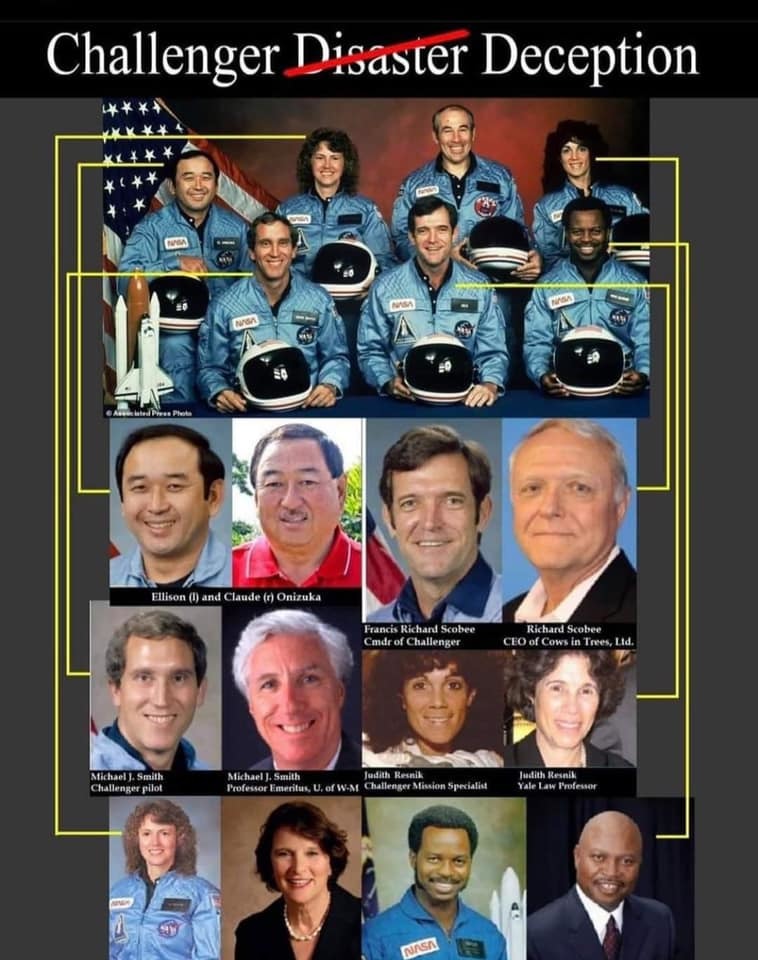 Enjoy this post?

Buy CharlieFreak777 & The Shire Animal Sanctuary a coffee