Stay HOME this Halloween...Please!
I am reposting Charlie's Monumental Post on the Origins of Halloween and the Significance of two Key Dates...May Day (All Child's Day) and All Souls Day...
As we are coming up to the Election and then the 10 days of Darkness, and as the still hidden Minions of the Cabal are running desperately low on all their "supplies", Please listen to this suggestion from Charlie and I...
Turn Halloween into something Fun and full of LIGHT and LIFE and NOT Death...don't decorate your home with images of Death, Destruction, Witches, Warlocks and the practise of Drinking Blood, rather have images of Goodliness and Godliness...and instead of taking your kids out "Tricking" and "Treating", which means Lying and Soliciting, keep them at home with you...they don't need Candy which is death to their systems anyways, you can do all sorts of things with Apples that are nutritious and delicious (and don't have "razor blades" in them)...and if you are going to have them dress up this year, then have them Dress as Jesus, or Mary, or Joseph, or Krishna or Buddha...don't have them dressing as "Count Dracula", because we have been ruled over by "Count Dracula" for the last 100 years.
DON'T TAKE YOUR EYES OFF YOUR CHILDREN this Halloween...their Supply Lines have been cut since March, and they are DESPERATE...Share this, encourage others that you know to do the same...let's not have ONE MORE CHILD harmed before this is all over with...
Please listen to us, and trust us with this one folks...keep your Children Pure, Safe and Righteous...keep them home this Halloween and turn it into a Loving and Fun night filled with LIGHT and not Darkness...
And if you didn't read Charlie's write up before, please take the time to read it now...
Love Colleen and Charlie
Why is Halloween such a "Big Deal" and why does it involve our Children dressing up as Ghouls and Goblins??? Why is Count Dracula tied to this event, Witches, Warlocks and Vampires??? You are NOT going to like the answer...
Why? Because it is the time of the Season...for blood-letting... on November 1st it is All Saints Day (for which there is a FEAST), and then on November 2nd it is All Souls Day...God help us all...
While, 6 months later (half a year), on May 1st it is Mayday (HELP, Help me please), or Maypole Day where Children, traditionally YOUNG GIRLS are TIED to an ERECTED PENIS and walk Clock-wise around the Maypole...this day is also known as All Child's Day, and in modern parlance, Labour Day...but that night, or the next day, May 2nd, is known as Walpurgisnacht, which is the Night of St. Walpurgis (a woman from a Cabalistic Family in Devon, England that dabbled in Witchcraft)...where they tried to keep the Darkness alive while the Sun/Son of God rose back up into the Heavenly Light of the Sky...
How important are these two Days/Events to Satanists..."After one's own birthday, the two major Satanic holidays are Walpurgisnacht (May 1st) and Halloween." (Anton LaVey, The Satanic Bible, 1969, p. 96)...
What is the significance? Where do these traditions come from? Local cultures all seem to claim some form of ownership for such traditions, but it was the CATHOLIC CHURCH that first brought these DEMONIC traditions to the Western World, along with EASTER instead of PASSOVER...comparing Easter to Passover is the equivalent of comparing Sex, Drugs and Hollywood to Jesus Christ going from just a man to the Eternal Son of God in Heaven upon Earth...the significance of these two days are for the Emissaries of Darkness to Claim Ownership over the Seed of God, which is Mankind, and they are both tied to the Catholic Churches system of Maritime Admiralty Law, and the replacement of the Living, BORN Child of God, into a Dead, BIRTHED Child of Satan...going from an Eternal Being filled with the Light of God and Abundance, to a Corpse with 3 ALL CAPITAL NAMES, a Dead Man Walking in Lack and Restriction, filled with Darkness...
Halloween marks the end of the Rising of Man (June 21/22), where we are filled with the Light of God and the beginning of the Fall of Man into Darkness...the significance cannot be lost, Astrologically, it is the end of Summer and the beginning of the FALL OF MAN down into the pits of Hell (the shortest, darkest day of the year), which occurs on the 1st Day of Winter, the lowest the Sun/Son of God is in the Sky, and this is why a MIRACLE is required on Dec. 22, 23 & 24 (3 Days, Father, Mother, Child) so that the LIGHT OF THE WORLD may be born OUT of the Darkness and keep the Demons at Bay...the full Fruition of this comes on the 1st Day of Spring, which is the PASSOVER, where LIGHT conquers the Darkness and Death PASSES OVER the Divine Child of God, he or she that is FILLED WITH LIGHT...
The Night of Halloween ushers in the All Saints Feast, which is a PRELUDE for All Souls Day...and here is why they do this...it is ALL about HARVESTING OUR CHILDREN, YOUNG, so that they cannot grow up into beings of Light, instead, through Toxic Parents, Toxic Foods, Toxic Sounds, Toxic Teachings, etc, they grow up WEAK, CONFUSED, DIVIDED, Scattered of the Mind, Leaderless, a Ship adrift at Sea, without Light and Filled with Sorrow and Despair, which is Darkness. This is the ONLY WAY in which the FEW can rule over the MANY...they MUST OWN US FROM BERTH...which is why we are Identified via our BERTH CERTIFICATES and an ALL CAPITALIZED Name instead of who we truly are, which is an indescribable collection of Love, Brilliance and Light...and this is why the Life, and Death, of Jesus Christ is SO IMPORTANT, because Jesus SHOWED US THE WAY out of this Hell...
Thru our entire lives these Satanic Demons FEAST, as Saints of Darkness, upon us, but in TWO WAYS, which is why there are these TWO all so important SATANIC events...TWO...first, there is Mayday and their Night of FEASTING upon our Flesh (Walpurgisnacht), which is precisely what they do...this is All Child's Day, where the Flesh and Blood of our Children is spilled ritualistically, in SYMBOLOGY of their OWNERSHIP OVER US in this Physical Realm...this is why these beautiful Children, with Crowns of Flowers in their Hair, walk CLOCKWISE around an erect Penis, while chained to it by their wrists (wrists for both Bondage and for the spilling of Blood)...and second, there is the Ritual of Halloween which ushers in ANOTHER FEAST, but this one on ALL SOULS DAY...do see it yet??? On Nov. 1st and 2nd, they FEAST upon our SOULS, SYMBOLIZING their OWNERSHIP OVER US in the Metaphysical Realm, which combined with their Physical Ownership (Owning a Ship upon the Seas) of us, means, Symbolically, that they OWN US COMPLETELY...
And this is why Jesus Christ becoming the Christed One, Christ Jesus, is SO IMPORTANT...Jesus Christ got OFF the Citizenship, literally, and he WALKED UPON the Maritime Admiralty Waters to God's LAND, which is Level, Still, Stationary, at the Centre of All Things and Protected by a Firmament, and then he climbed a Mount...there upon HIGH, he went into Silence and connected with thy Father profoundly, who gifted him with the VISION TO SEE his Destiny...to Ascend Above and beyond the Veil of Tears of our Physical, Carnal World of Lust, Greed and Violence, and into an Eternal World of Perpetual Bliss, of Gentle falling Purple Reign/Rain where he watched over his flock, thru Love, as a Shepherd upon a Mountainside tied to the Father, as ONE...
And this is what WE MUST DO...let go of all these Vile, Disgusting Traditions of Darkness, of Satanic Evil, of Berthing Certificates, of Licences and ID's, and become FREE once more...FREE to know God, as Jesus Christ showed us the way, by Walking ABOVE the mirky waters of Authority BELOW US, to the Mount, and there filling ourselves with LIGHT so that we can Rise and Rise and Rise, just as the Sun does in the Eastern Sky every morning, so that we may exalt ourselves up to Heaven Upon Earth and live within God's Teachings of Righteousness, where EVERY SINGLE CHILD is Free to Roam this precious Earth in True Freedom, Protection and Abundance...and then, and ONLY THEN, will we have accomplished something worth Fighting for...
With Eternal Love,
Charlie Freak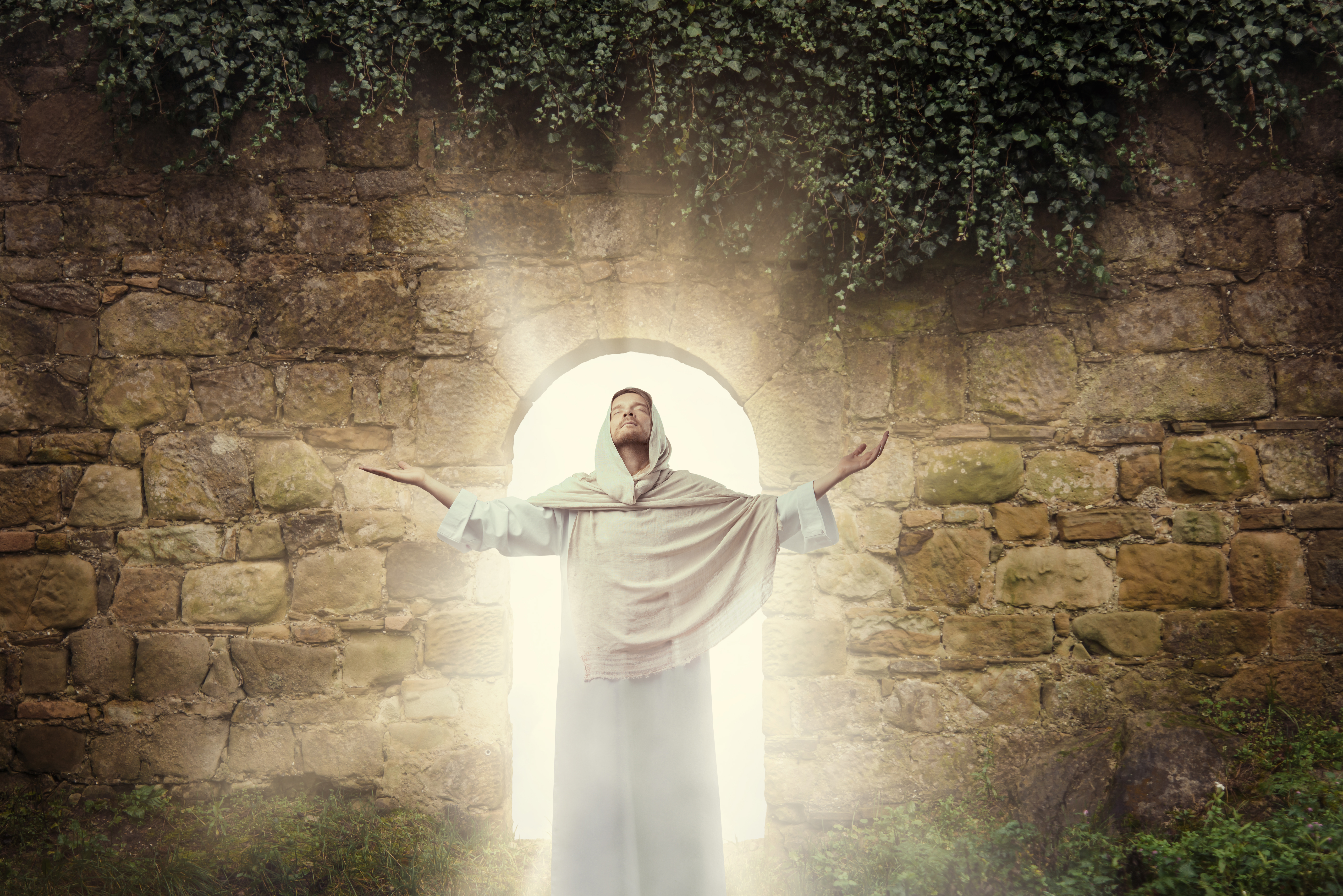 Enjoy this post?

Buy CharlieFreak777 & The Shire Animal Sanctuary a coffee