The Fake Jews Ruling Behind the Scenes in Israel control this Earth!
Yesterday marked the 54th anniversary of the ISRAELI's sinking the USS Liberty, in International Waters, killing 34 Americans and injuring 174 more...the then US President, Lyndon Johnson (aka ASSHOLE), recalled Rescue missions, claiming he wanted the ship to sink...
Now, WHY do only a few Americans even know about this horrific tragedy??? Could it be because the FAKE JEWS of Israel control America's Political Leaders, its Media, its Banks, its Educational System and write their History books???
Israel has been saved until last for a VERY POWERFUL reason...it represents being over the Target for the Takedown of the Cabal...
CF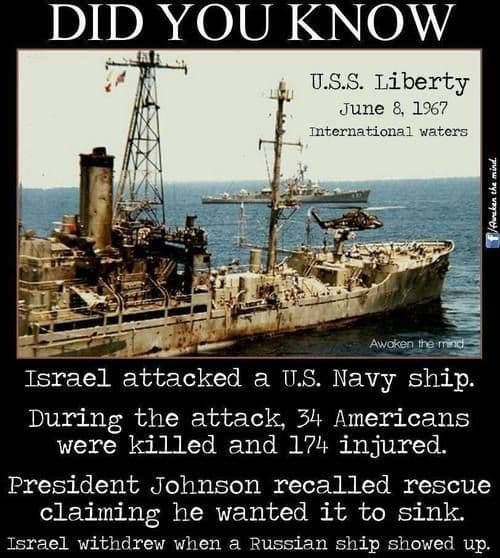 Enjoy this post?

Buy CharlieFreak777 & The Shire Animal Sanctuary a coffee