The FDA Masterminds Earthwide System to Procure Babies for the Elite
Click the Link, READ this article, and then fiercely hold on to God.
I have shared these HORRIFIC things with for the past two years, that there is a MASSIVE World Wide Web of agencies that work together (Planned Parenthood, The Red Cross, Unicef, the United Nations, etc) that also collaborate with Freemason Administers of Hospitals, to GET newly born, or not yet born HUMAN BABIES into a Free Market environment whereby the Wealthiest few can bid on them???
And what is worse, did you ever think that your own FDA would be the Mastermind behind all of this Human Blood and Tissue Procurement program...across this Earth???
A Child is ALIVE the moment that God Sparks Life into His or Her benevolent form...Abortions are ABOMINATIONS that no Man or Wombman can justify...our Children HAVE GODLY RIGHTS the moment they are created by God, and for us to deny them these DIVINE protections makes us SATANISTS to the umpteenth degree...
We have been LIED to about EVERYTHING, from the moment we were born, but still, we MUST DO BETTER in our Sacred duties to help protect God's Creation...no longer can we Trust ANY government agency to do ANYTHING on behalf of the many...if we do not take a "hands on" approach to all aspects of "Society", it will turn evil once again, faster than you can shake your head in despair...
https://thefederalist.com/2021/04/15/federal-government-caught-buying-fresh-flesh-of-aborted-babies-who-could-have-survived-as-preemies/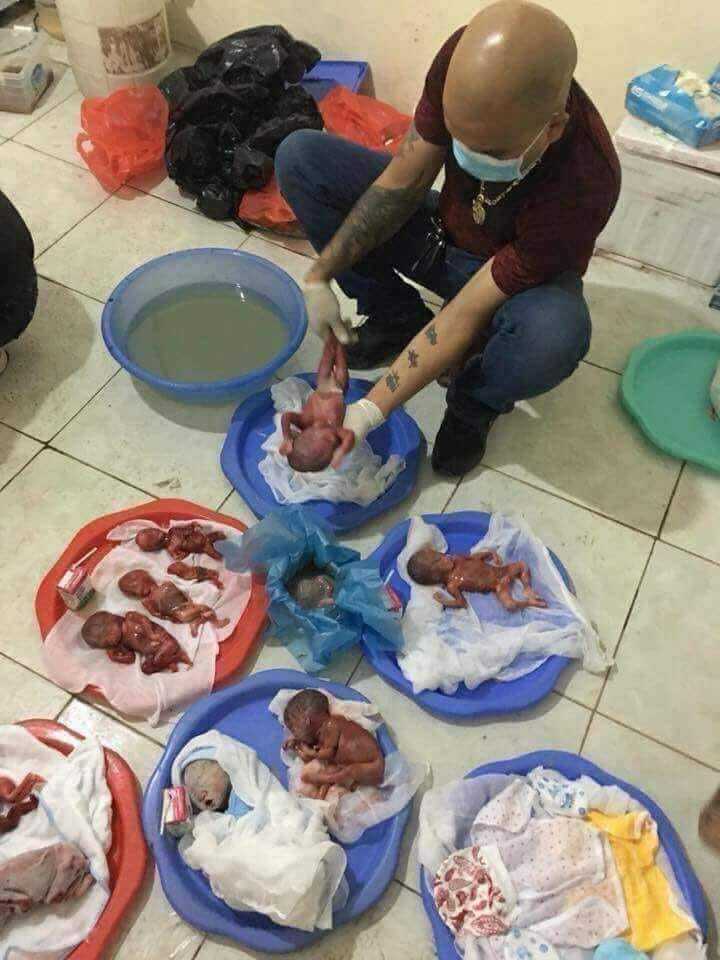 Enjoy this post?

Buy CharlieFreak777 & The Shire Animal Sanctuary a coffee