The Sacred Feminine Divinity is ALIVE in 2020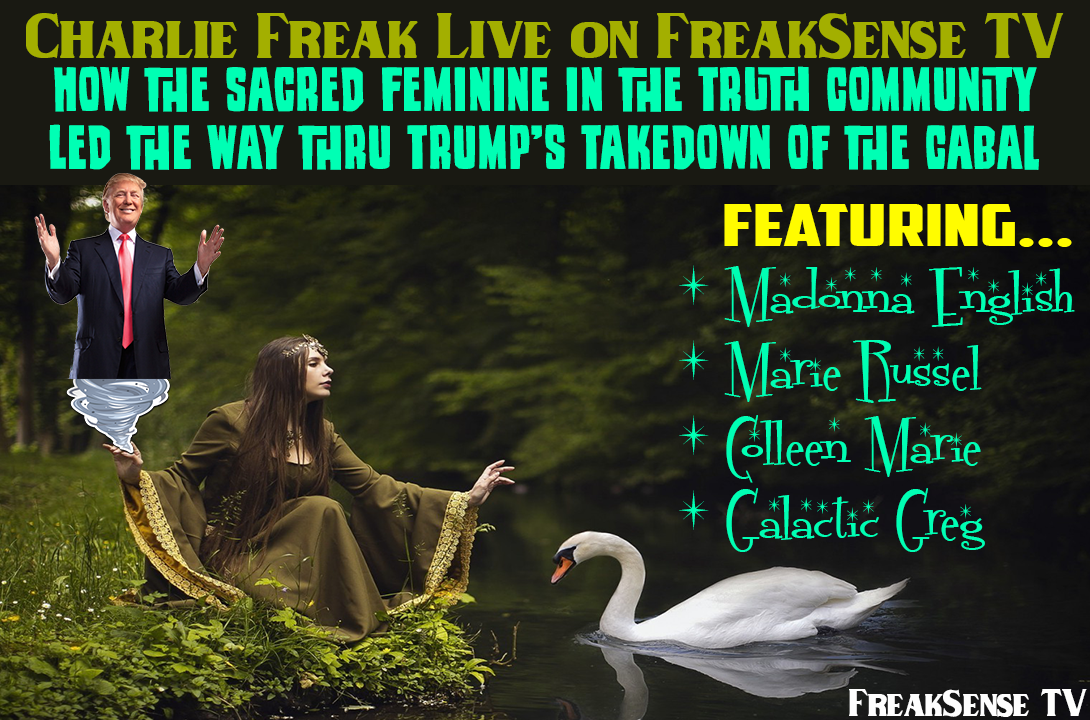 Charlie, myself, Galactic Greg, Madonna English and Marie Russel worked together to create an EPIC LIVE show tonight that recognized that it has been the Divine Feminine Spirit of the Mother that has led us in 2020 (22, the Master Number of the Sacred Feminine) and that the many incredibly Wise and Strong Wombmen of the Truth Community that have led the way for the many to KNOW and Trust in President Donald Trump and the Q Plan. Wombmen like Magenta Pixie, Jen McCarty, Aloise Surfleet-Middleton, Laura Ward, Alpa Soni, Laura Eisenhower, Kerry Cassidy, Madonna English, Marie Russel, Elle Bradley have ALL helped us to SEE the Light of this team and this incredible plan, and to thus know that the plan was God's and that it was Divine...
Bombshell after Bombshell Revelation was revealed as we tied everything together tonight which will help many of us to see what is coming in the Days and Weeks ahead...and what is coming is MASSIVE TRUTH and therefore, MASSIVE CHANGE...and it will be ALL for the Betterment of Mankind, as we learn to Celebrate the MOTHER once more!!!
So sit back, relax and enjoy this wonderful and uplifting presentation of God's Truth!
Love,
Colleen Marie
Enjoy this post?

Buy CharlieFreak777 & The Shire Animal Sanctuary a coffee