Turnaround is Fair Play~Obama, Bush, Clinton to Receive "Vaccines"
OK, so what is this VACCINE that Donald J. Trump keeps referring to...and what will be the effects???
You are all so concerned that this VACCINE is for us and will be Mandatory...but what if it is NOT for us, but for others???
You all know that VACCINES are dangerous and that the CABAL know this, and is why they have forced them on us...well, MAYBE this rushed out version of the VACCINE is for ALL THOSE who pushed Death and Autism on our Kids without an ounce of remorse...Maybe THREE PEOPLE in particular need to be made an example of, for all the rest...
Pushing DEATH and DISEASE on the Masses as a means of "Doing Business" should come with the Death Penalty IMO...
Let's say, LETHAL INJECTION???
Make this one go VIRAL...
NOTHING can Stop what is coming...No One and NOTHING...
Payback is a Bitch...
Coll and Charlie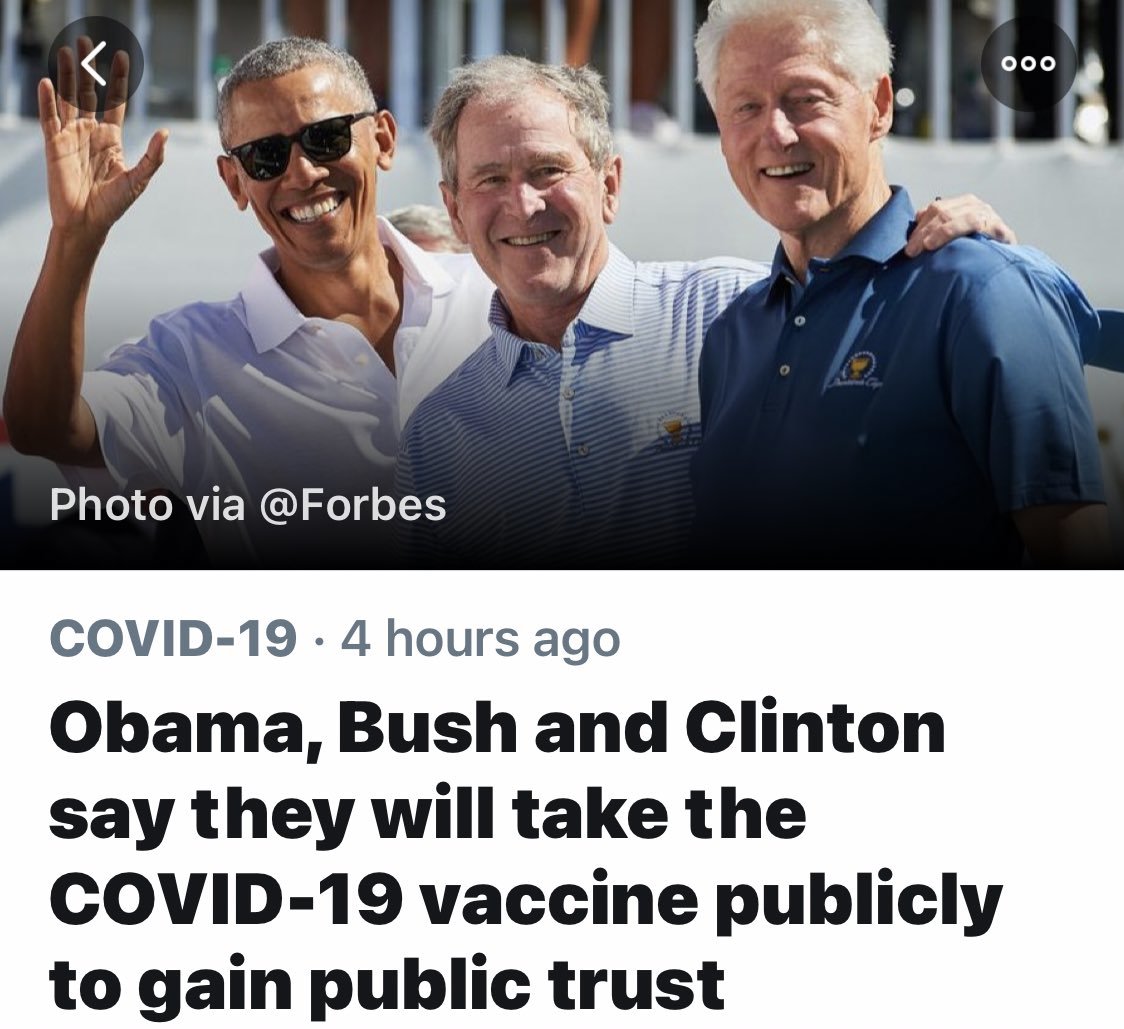 Enjoy this post?

Buy CharlieFreak777 & The Shire Animal Sanctuary a coffee