Whenever Tyranny Reigns Supreme, the Outlaw Comes Riding into Town...
In Times of Tyranny and Injustice, when Law Oppresses the People, the OUTLAW takes his place in history...
...and on the shoulders of GIANTS and LEGENDS, including one, Jesus Christ, came riding into town one day, with nothing more than their one white Horse (and hoards of Dogs and Cats), Charlie and Colleen Freak...and why? Because SOMEONE needed to stand up expose the Depth of [their] Evil, and to show the world that there was a group of Goodly, Godly Men and Wombmen, who wouldn't lay down to these Demons any longer...
It started with Abraham Lincoln, to Henry Ford, to Adolf Hitler, to John Fitzgerald Kennedy and culminated, with PERFECTION, on the shoulders of one Donald J. Trump...this is known as the Takedown of the Cabal, and YOU have played significant roles as well, risking your jobs, your Families and Friends, and even your Spouses, to stand up for what is right, even when the WEIGHT of the Mainstream Media was telling everybody else, the EXACT OPPOSITE of what you shared...
But you persevered, and now we are upon the CUSP of a Golden Jubilee, a rebirth of the Christic Energies within us and the Mother Earth...we are witnessing the changing of an entire world from one of pure Evil, back into the hands of the most benevolent and capable of all...
GOD!
With Love,
Charlie and Colleen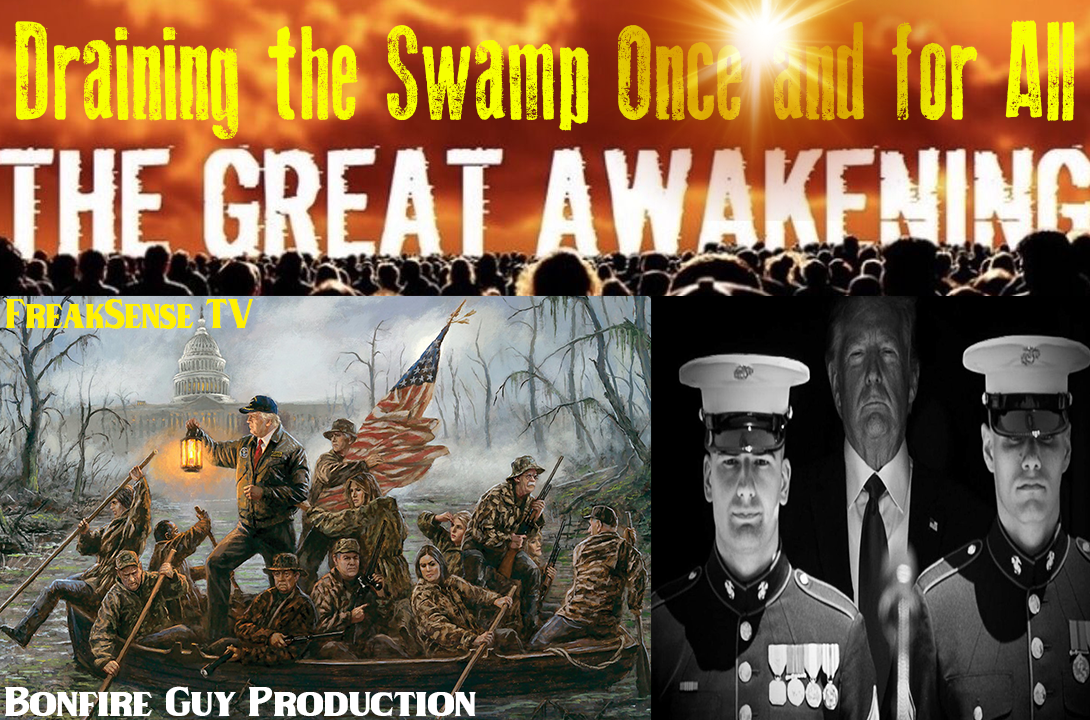 https://rumble.com/vdtyfh-draining-the-swamp-once-and-for-allthe-great-awakening.html
Enjoy this post?

Buy CharlieFreak777 & The Shire Animal Sanctuary a coffee