Youtube Removes our Video with Alpa Soni & gives her a Strike!
Alpa did her best to protect this show from the Youtube NAZI squad, but they found it...they took this BEAUTIFUL Video down, gave Alpa a Strike and did all of this, IRONICALLY, on the grounds of Harrassment and Bullying...
Alpa asked Charlie and I to explain what happened to our Youtube Channel, FreakSense TV, and to explain the basis to the show we did the night before that Explained what actually happened on January 6th, 2021, and how all of this was going to play itself out over the coming weeks...that's it...unfortunately, the Truth Harrasses and Bullies some...
Boy, talk about the Truth in plain sight...Charlie and I have become Public Enemy #1...however, in doing so, Youtube have incredibly elevated us to the status of "Legends" across this Earth with messages and requests to join us anywhere and everywhere in the tens of thousands...
Those Canaanites will just never learn, will they? Through their LUST, GREED and VIOLENCE, they will always give Rise to those who will come and take down their Houses, once and for all...
Colleen Marie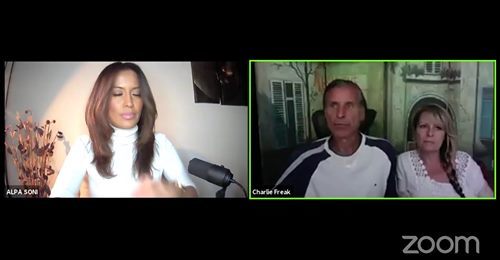 Enjoy this post?

Buy CharlieFreak777 & The Shire Animal Sanctuary a coffee