How to cook a juicy chicken breast in a pan
Cooking in the pan is the fastest way to prepare the dinner. Chicken breast, onion and the right spices for a quick and simple last minute meal.
Ingredients for 1 person
3 tablespoons of olive oil

200 g of onion

250 g of chicken breast

1/2 teaspoon of cumin

1/2 teaspoon of paprika

1/4 teaspoon of cayenne

1/4 teaspoon of origan

1 chili

1/4 teaspoon of thyme

200 ml of chicken stock

1 tablespoon of tomato paste

1 teaspoon of potato starch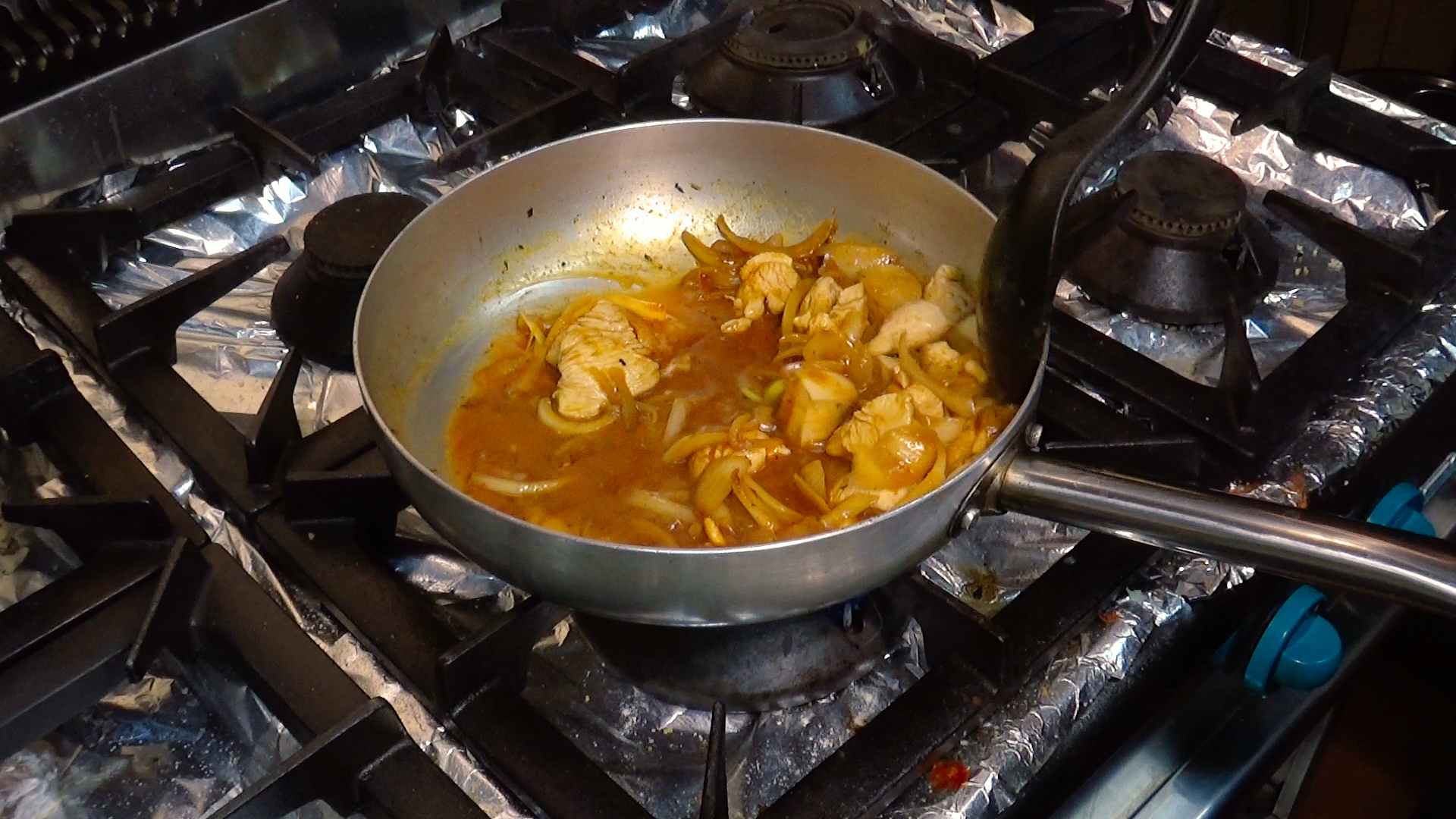 Steps
Brown the onions in a pan with the oil.

Meanwhile, cut the chicken into small pieces.

When the onions are brown, add the chicken

Brown the chicken for a couple of minutes.

Add the broth with the spices blend all together

Finally add the potato starch.

Continue cooking on a low fire until the sauce became creamy
Enjoy this post?

Buy Chef Raffaele a coffee