Monkey Business - Manuel Antonio
After almost two months of being in Costa Rica, I've had the opportunity to see many different wild species, including the capuchin monkey.
During a trip to Manuel Antonio National Park, I was with my camera, making my way towards the clear waters to swim when I was stopped on the sandy trail by a tiny hermit crab crossing my path.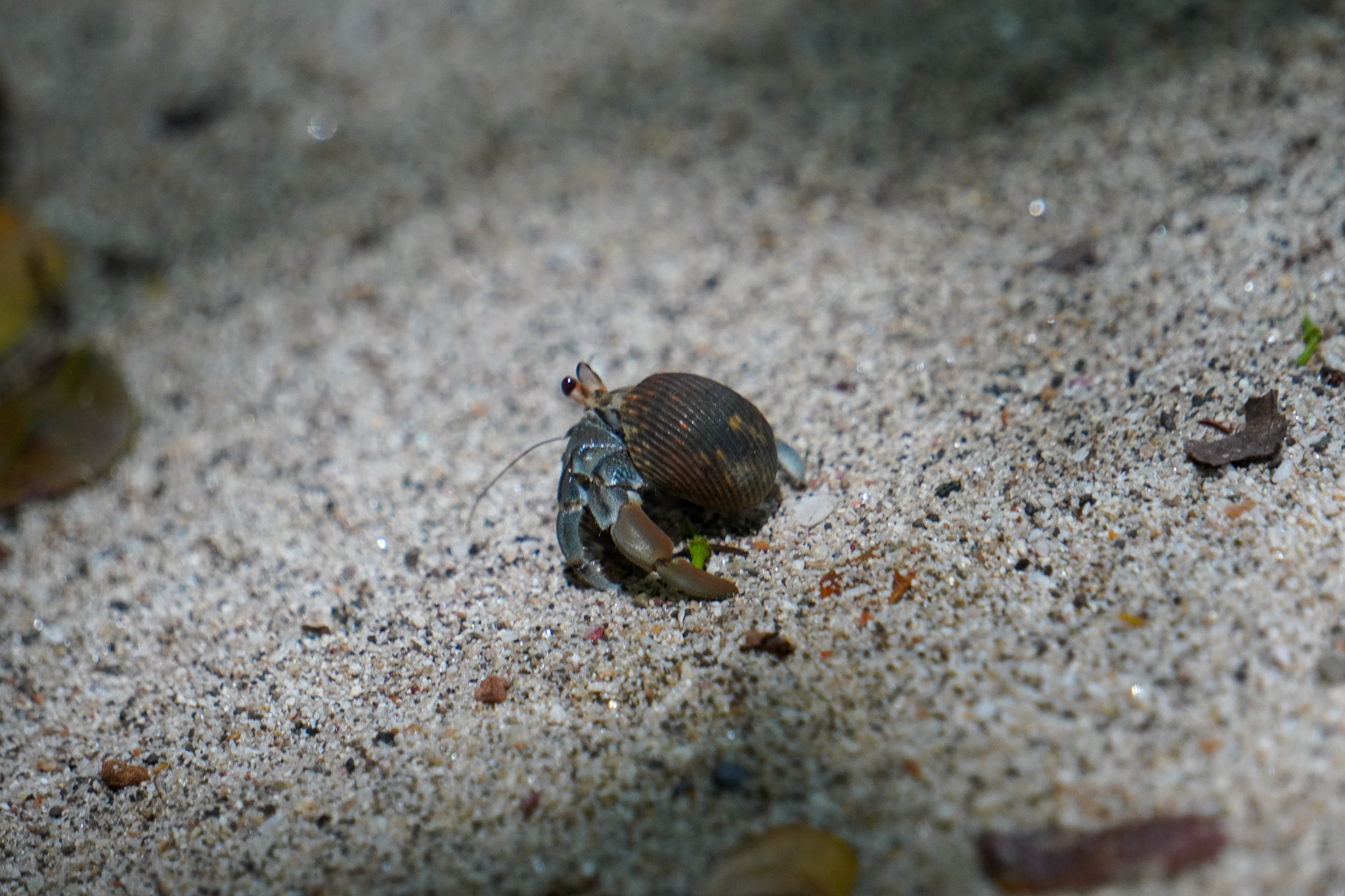 His minuscule home of choice was a shell from the ocean that he showed off quite well.
As I was taking his photo, I realized how silent things had become. I could no longer hear my hiking partner walking, nor could I hear her or anybody else talking.
I look up from the crab to see her standing 10 feet in front of me, and only 2 feet away from a curious capuchin monkey.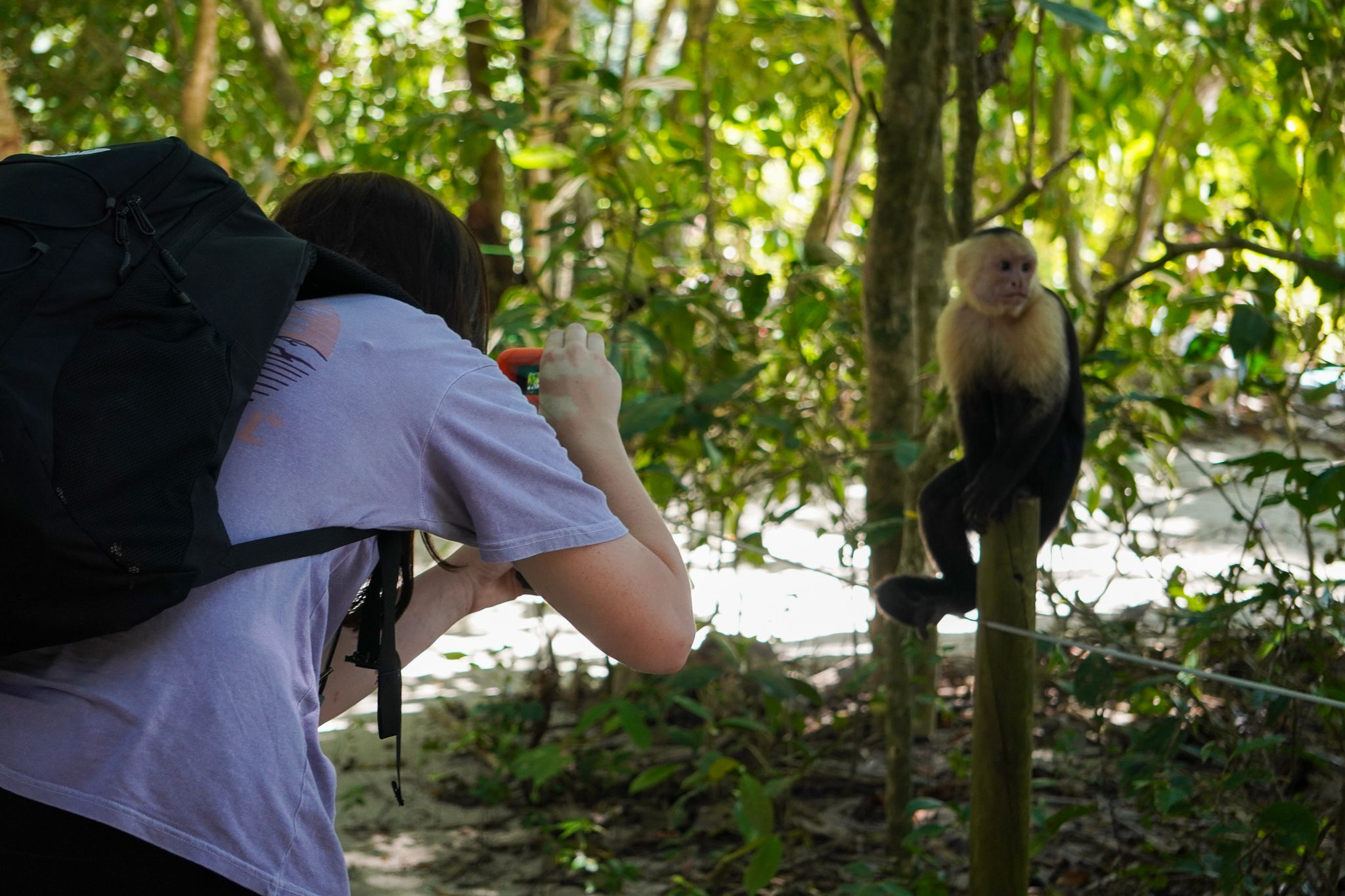 Neither one of us had been so close to a wild monkey, let alone a beautiful capuchin monkey, so we took the opportunity to get as many photos/videos as we could.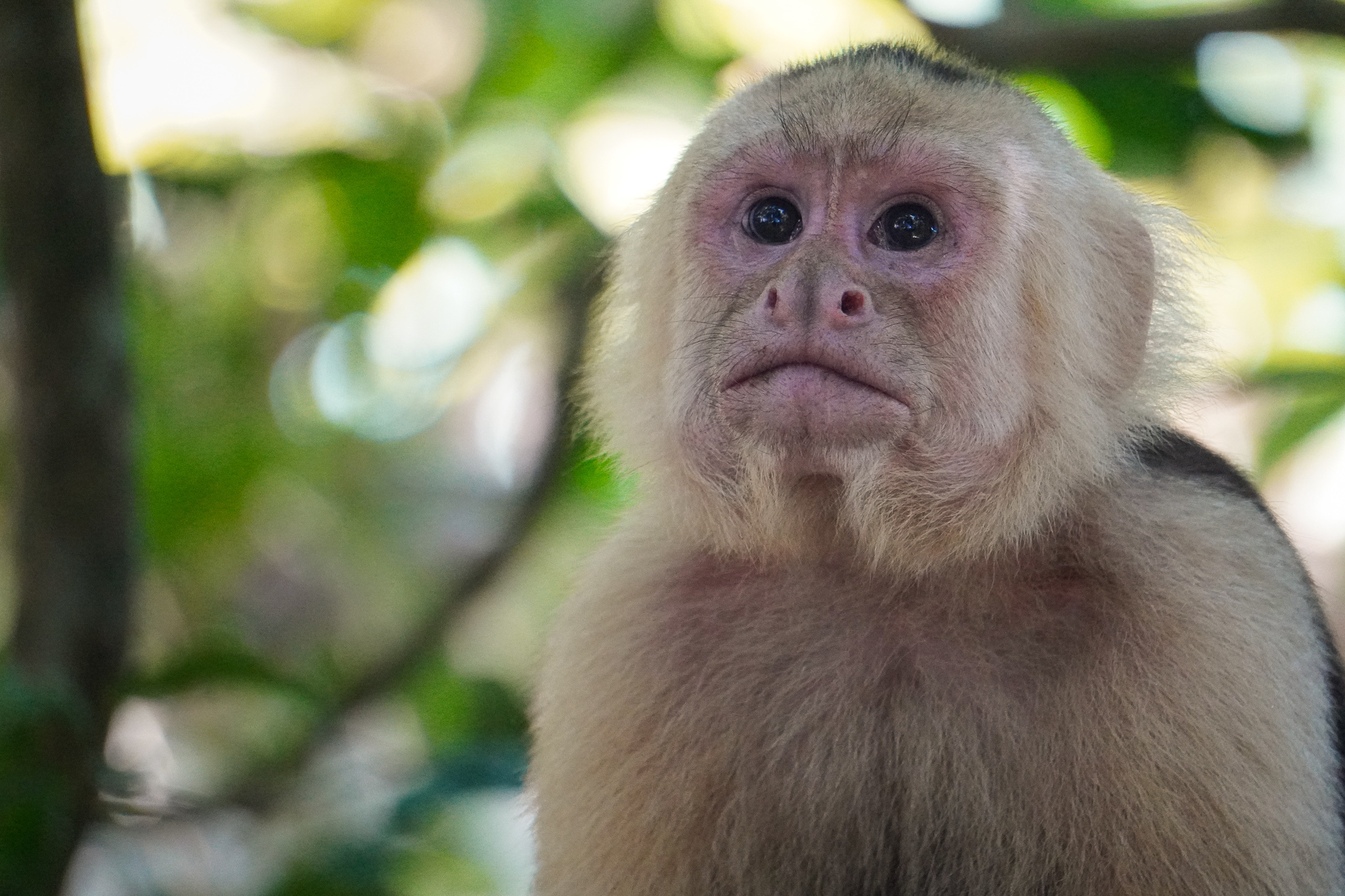 It is said that these adorable, yet sneaky creatures will take your belongings when you aren't looking, so keeping your items close to you at all times is recommended. They even go as far as tricking you so that they can steal, which reminds you of how incredibly smart primates are.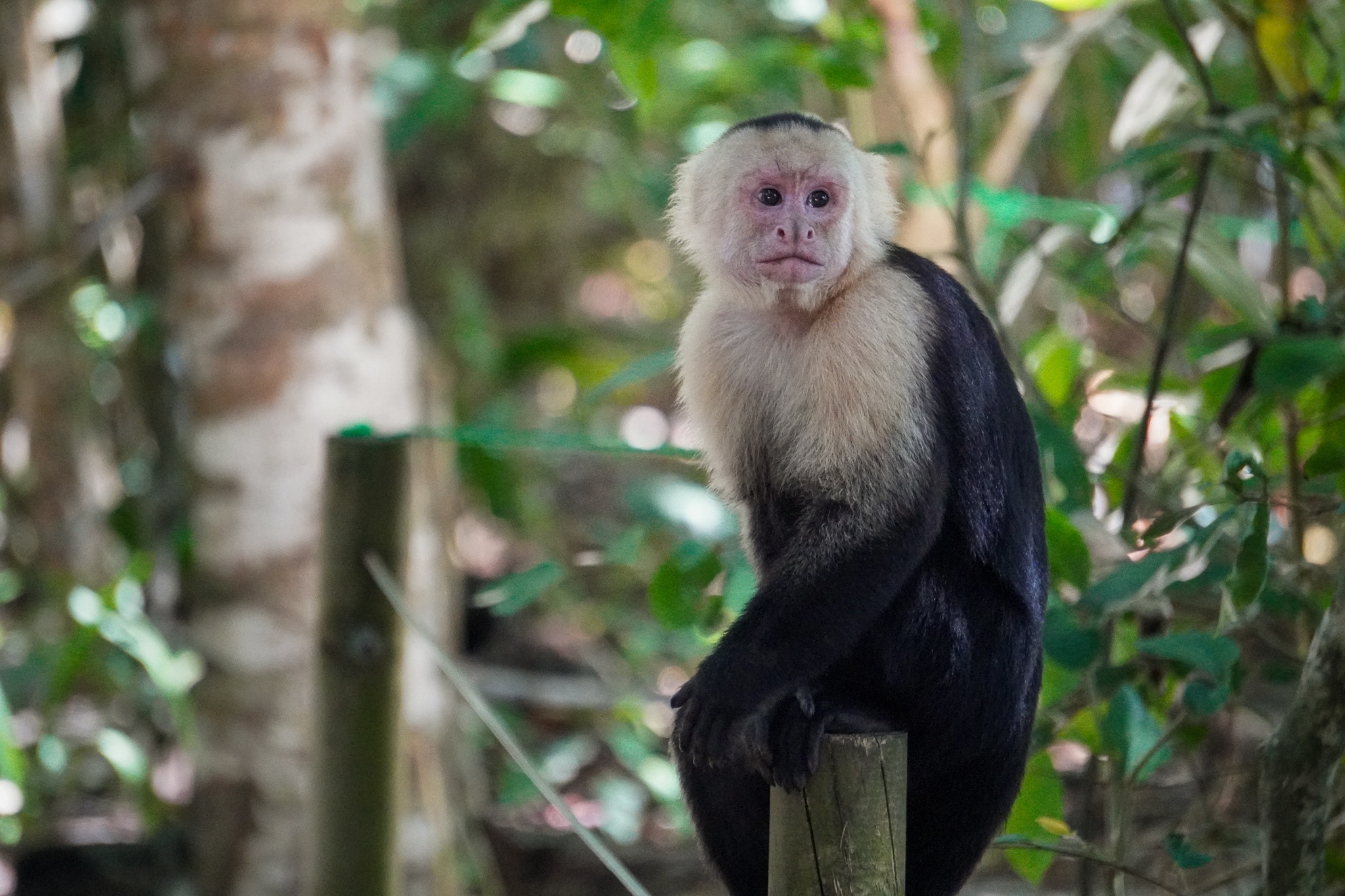 In addition to this capuchin, Manuel Antonio is filled with diverse wildlife and vegetation, allowing nature to thrive, creating a little piece of protected paradise.
My original weekend plan was to venture out to see Cahuita, on the Caribbean side of Costa Rica, but after various roadblocks, last-minute plans were changed to a day trip to Manuel Antonio that I wouldn't trade for a thing.
The universe is always working in mysterious ways to put us right where we need to be.
Enjoy this post?

Buy Chelsey Rainell a coffee