Bookshop
I just learnt about Bookshop! According to its website, it splits 10% of sales to the author, and 10% of sales to your favorite local independent bookstore. How cool is that?
I have not used it (having just learnt about it) so I would love to learn about it from people who have! What do you think of it?
From their website ⬇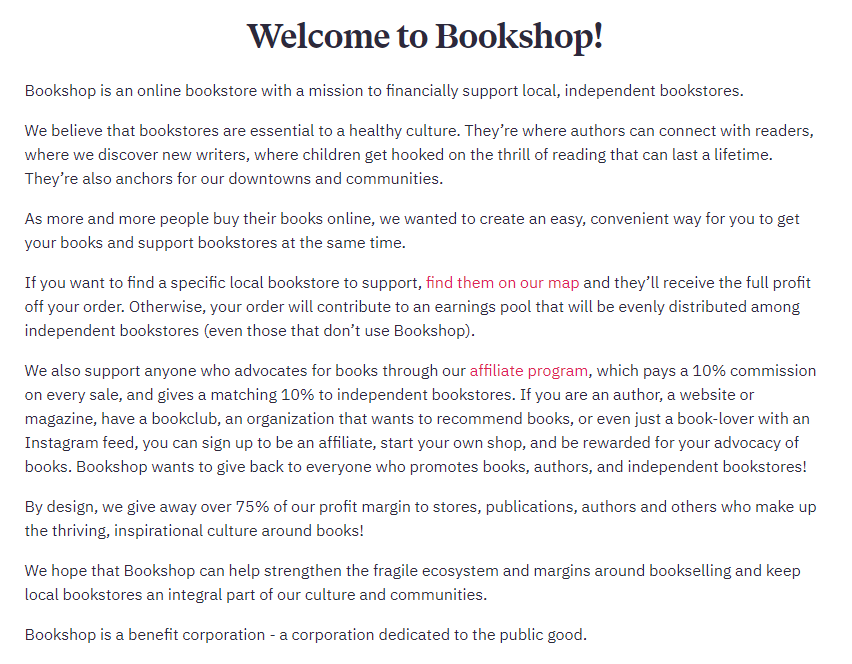 For authors interested in Bookshop, they also have this PDF to read, and for bookstores they have this link.
Enjoy this post?

Buy Cheyanne Murray a tea