Dream Big, Break Free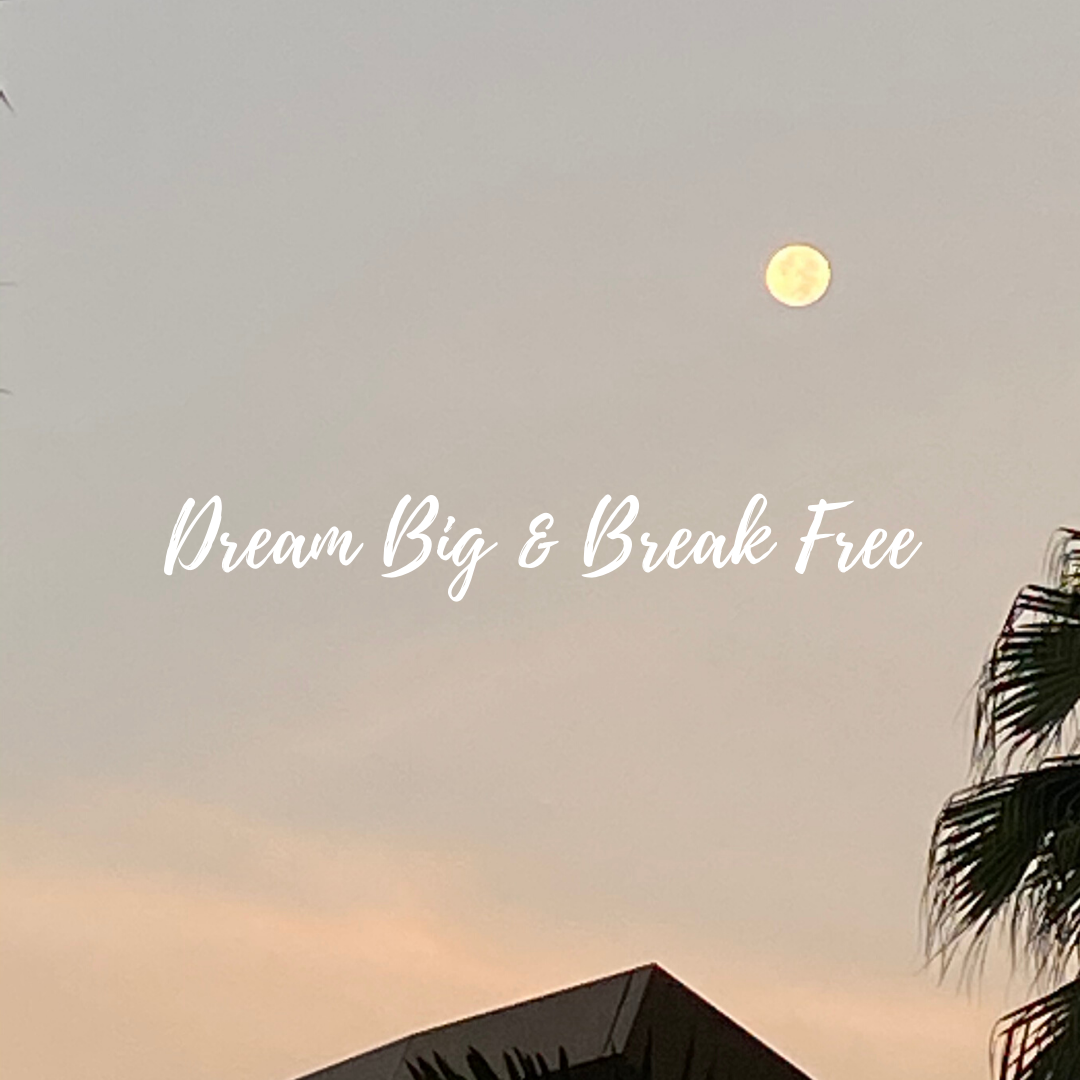 "Dream big, no matter how scary or far your goals may seem to you. Break free from your fears, your self- doubts, and your judgements. Break free from everything that isn't you or does not seem to be serving you from moving forward towards your heart's desire- If something excites you, that is a sign to go for it. Wait no longer. Have courage to take concrete steps to go after what excites you and makes you feel alive, because that is connected to your truest being. Focus on every present moment and look out for signs. The universe also manifests itself in ways to tell you that from time to time. Whenever in doubt, know that the universe will always be rooting for you to just be you, even if no one else does." -Jeannette Qhek
Exactly a week back, I got so inspired by the super moon phenomenon that l decided to write a blog post of the revelations and signs I've drawn around and brought it into the context of my own journey of unbecoming. Feel free to check it out if you are keen to hear more on my own journey of unbecoming as I illustrate a recent big step I've taken towards my dreams. Hopefully it gives you the extra courage, we talked about in [EP 6: The Journey of Unbecoming (Part 2): Nette's 3-Step Framework] to start seeing that you can start taking that action to become, or rather un-become everything that you're not. I am still learning in this journey and happy to hear your stories of unbecoming as well!
Check blog post out here!
[But First, Let's Chill] ☕️
Chill By Nette: Health and Wellness Podcast
🎧: Apple Podcast | Spotify Podcast | Google Podcast
🌐: www.chillbynette.com
Produced by: Jeannette Qhek
Enjoy this post?

Buy chillbynette a coffee