New header pack style!
When requesting headers for Tumblr/Twitter/custom, you can now ask for them in the style below. Possible descriptions: comic book header; incorrect quotes header
For more examples check out the original post: https://recsbylotte.tumblr.com/post/640710971529265152/phil-coulson-and-steve-rogers-comic-book-style
© Orginal footage: Marvel/Disney+
© Colouring PSD: by @castorbytes on Tumblr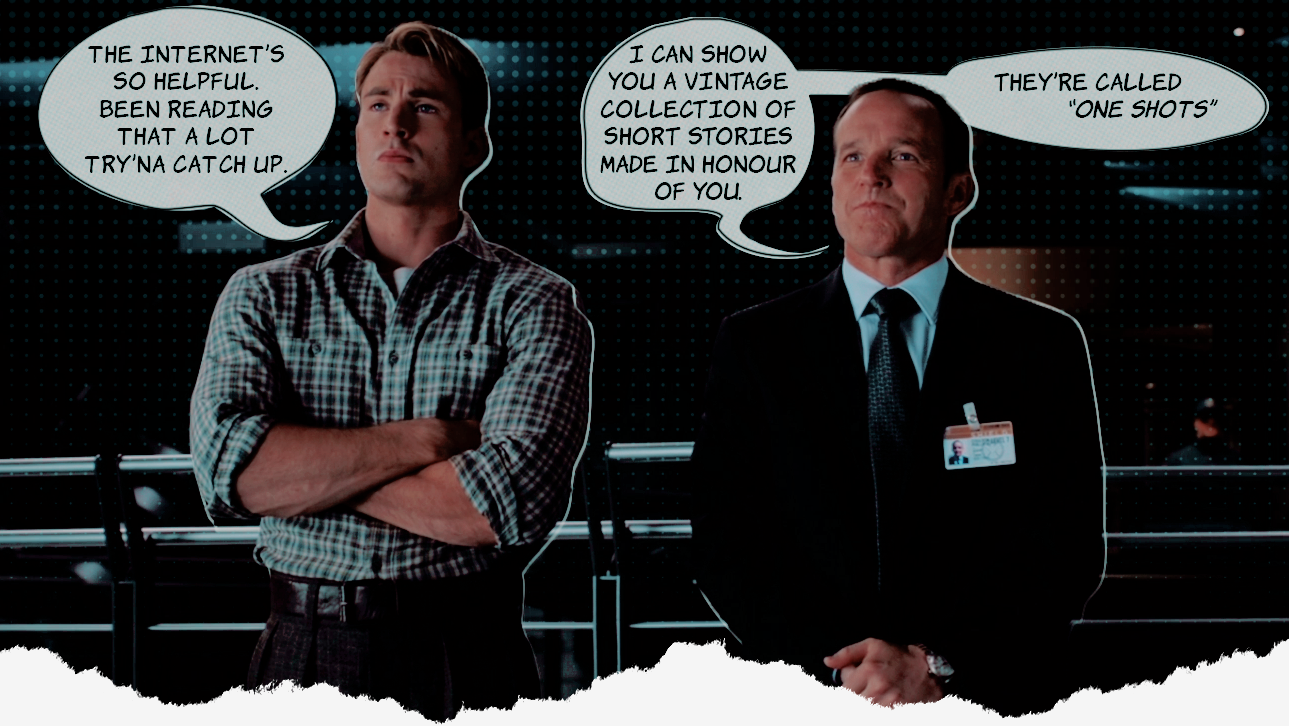 Enjoy this post?

Buy chocolotte a cola