Getting closer!
The Arrangement of "Are You Going With Me?" by Pat Matheny Group is coming along well! (4 1/2 minutes so far) I thought I would share the particular version that is my inspiration/model for this arrangement:
There will be two versions or "modes" of this piece available - one for regular Percussion Ensemble with 7-8 players (parts could easily be doubled for a Front Ensemble Jam), and the other for an "Advanced Electronic" Ensemble - one that has access to an interchangeable array of Electronic Instruments, Synths, Pads Triggers & Effects.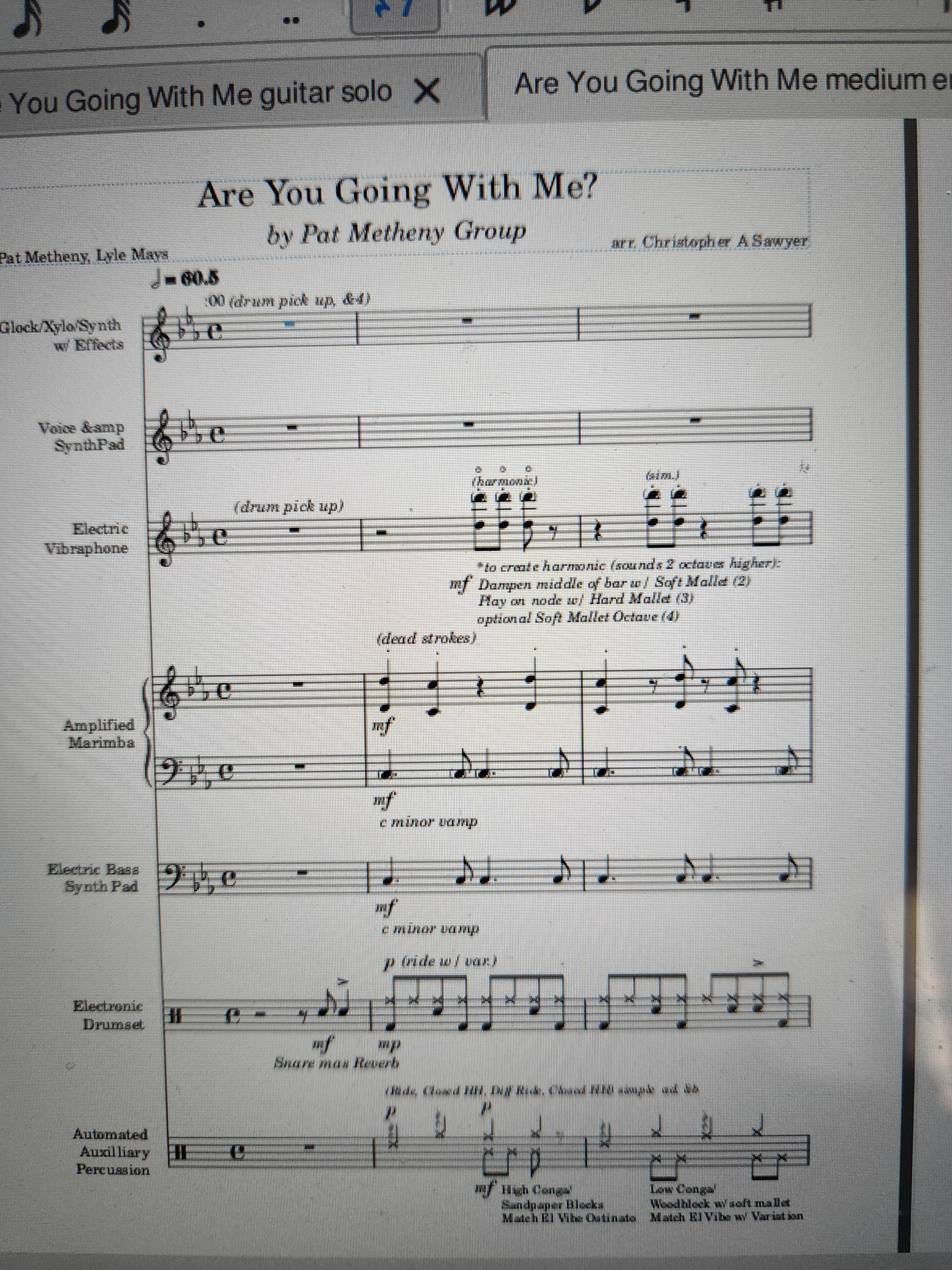 As an extended Flexible Arrangement, "Are You Going With Me?" could even be complimented by a small or large Choir of Voices to add to the Choral Element inherent in this piece of Art-Music. The Arrangement is designed to be flexible, and can be modified to fit any situation or instrumentation - Please reach out if there is any interest in adapting this arrangement for your group!
Cheers,
Chris Sawyer
Chrissawyermusic.com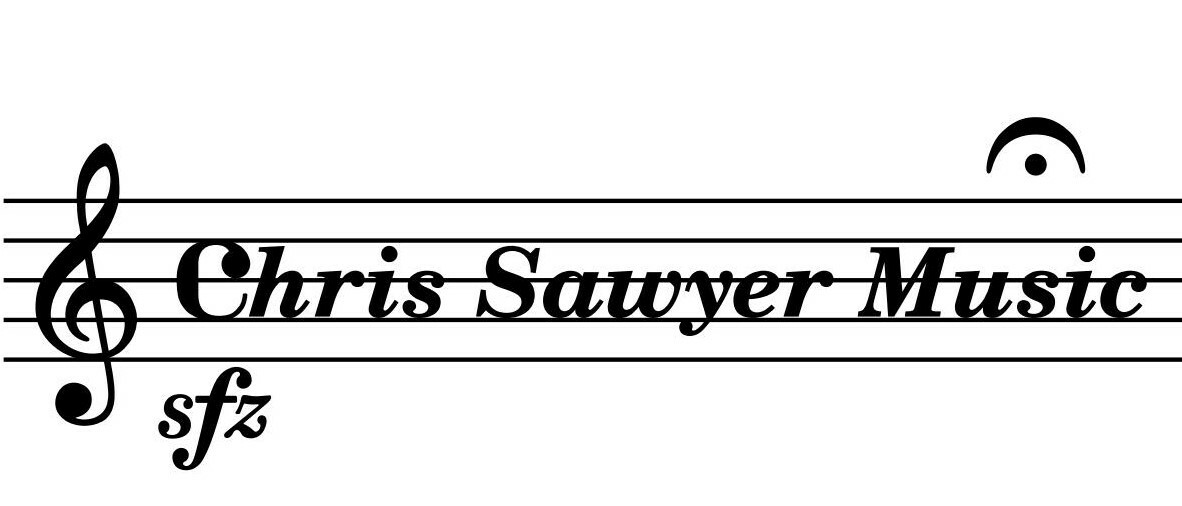 Enjoy this post?

Buy Chris Sawyer a coffee