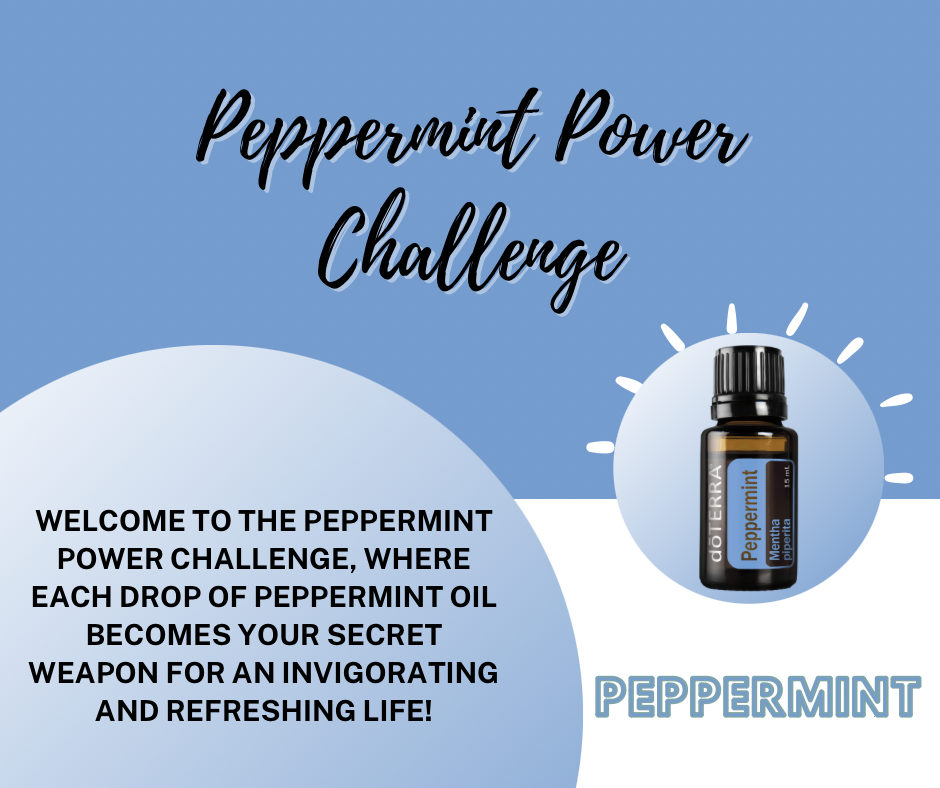 Welcome to the Peppermint Power Challenge, where each drop of peppermint oil becomes your secret weapon for an invigorating and refreshing life! 🌿💨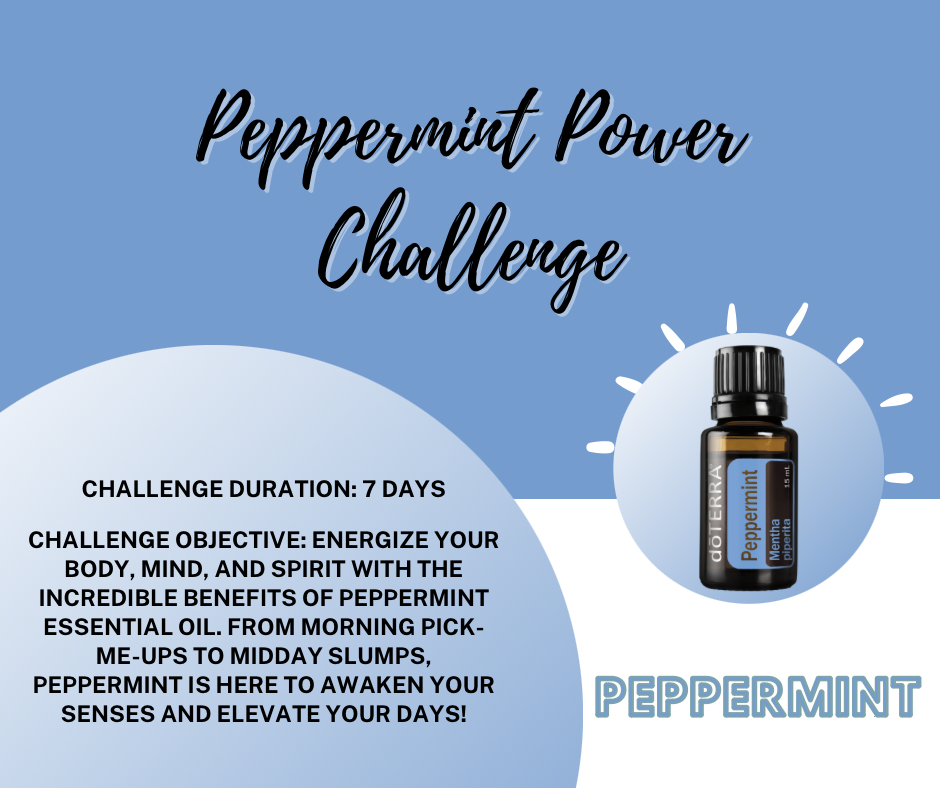 Challenge Duration: 7 Days
Challenge Objective: Energize your body, mind, and spirit with the incredible benefits of peppermint essential oil. From morning pick-me-ups to midday slumps, peppermint is here to awaken your senses and elevate your days!
Daily Challenge: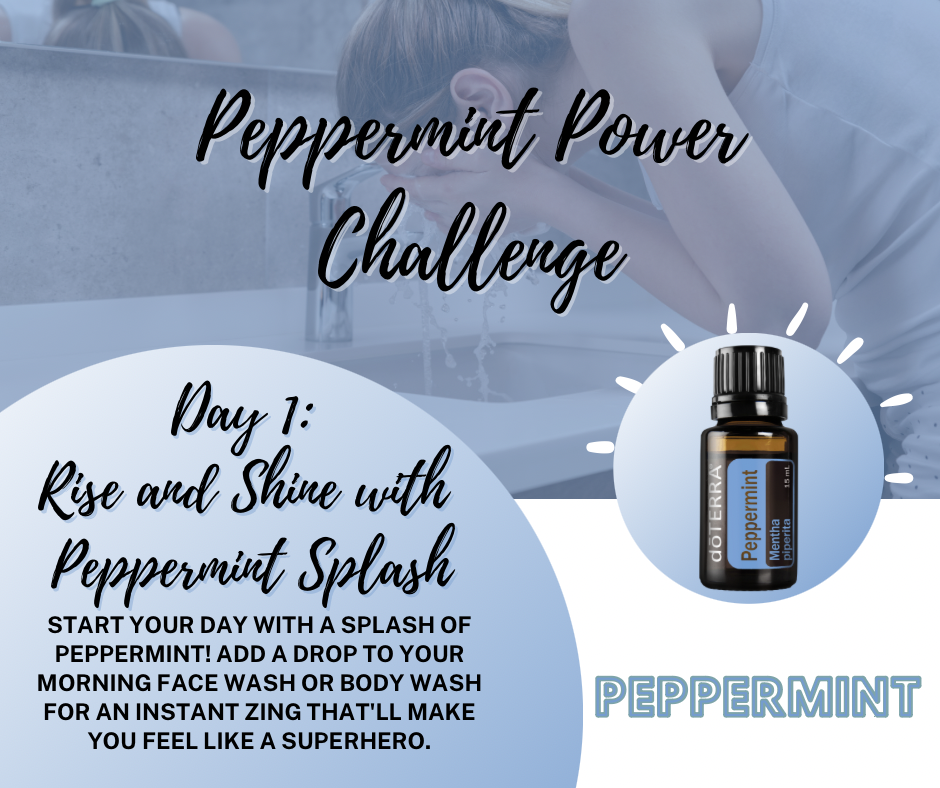 🌞 Day 1: Rise and Shine with Peppermint Splash 🌞 Start your day with a splash of peppermint! Add a drop to your morning face wash or body wash for an instant zing that'll make you feel like a superhero.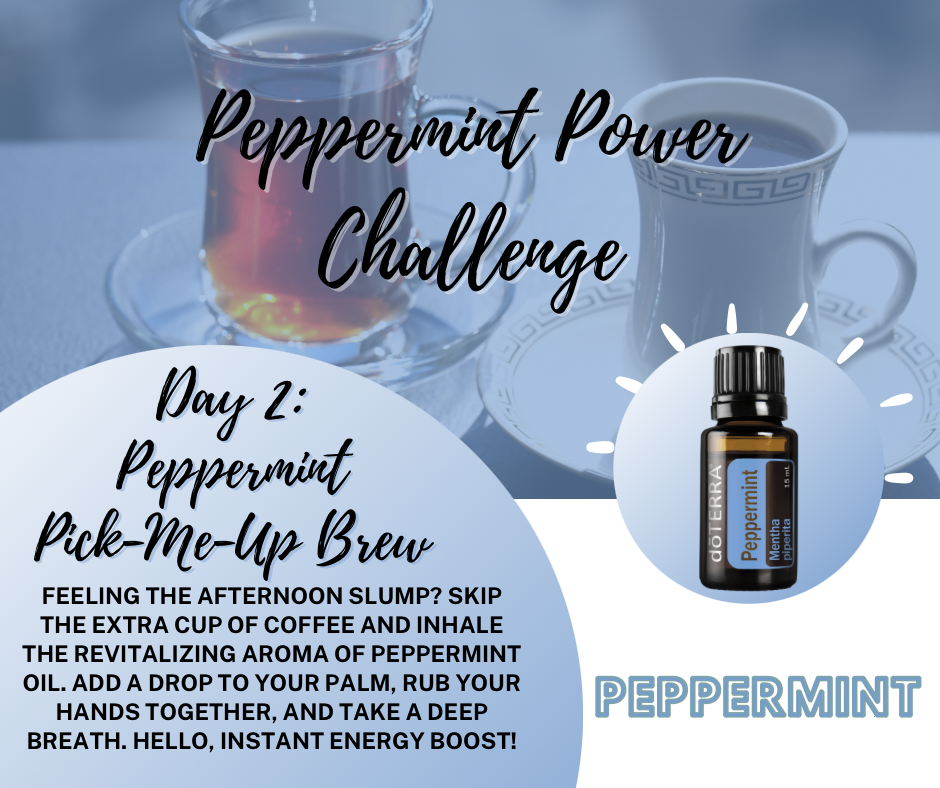 ☕ Day 2: Peppermint Pick-Me-Up Brew ☕ Feeling the afternoon slump? Skip the extra cup of coffee and inhale the revitalizing aroma of peppermint oil. Add a drop to your palm, rub your hands together, and take a deep breath. Hello, instant energy boost!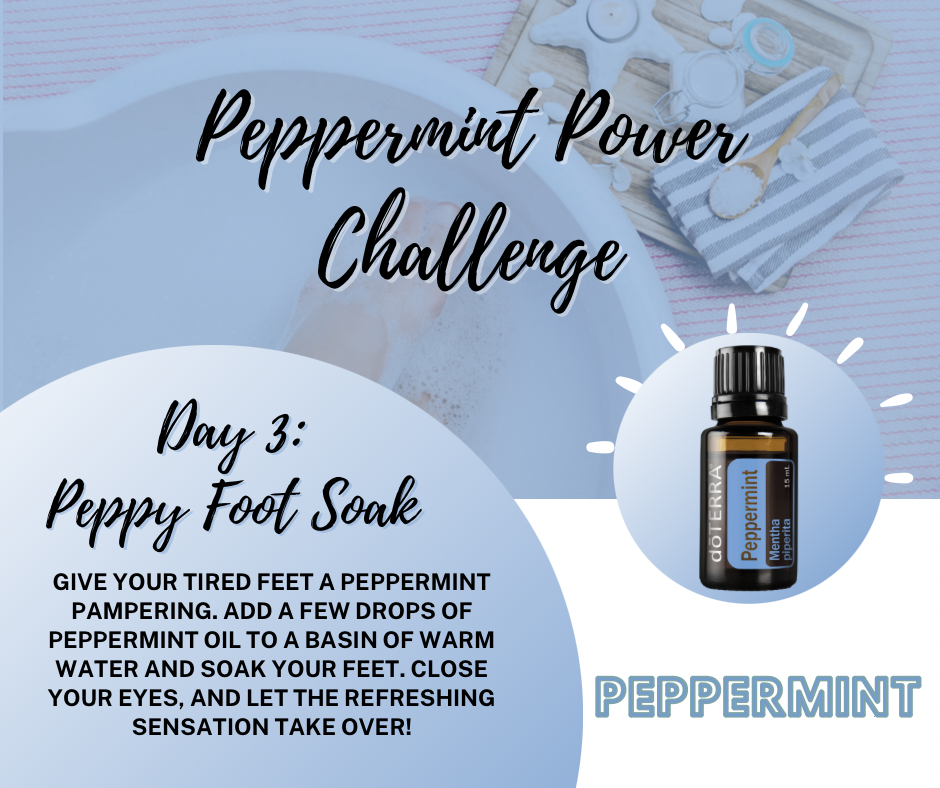 🚶‍♂️Day 3: Peppy Foot Soak 🚶‍♀️ Give your tired feet a peppermint pampering. Add a few drops of peppermint oil to a basin of warm water and soak your feet. Close your eyes, and let the refreshing sensation take over!
🧘🏻‍♂️ Day 4: Minty Meditation 🧘‍♂️ Elevate your meditation practice with a drop of peppermint oil on your palms. Rub them together, cup your hands over your nose, and inhale deeply. Feel the clarity and focus wash over you.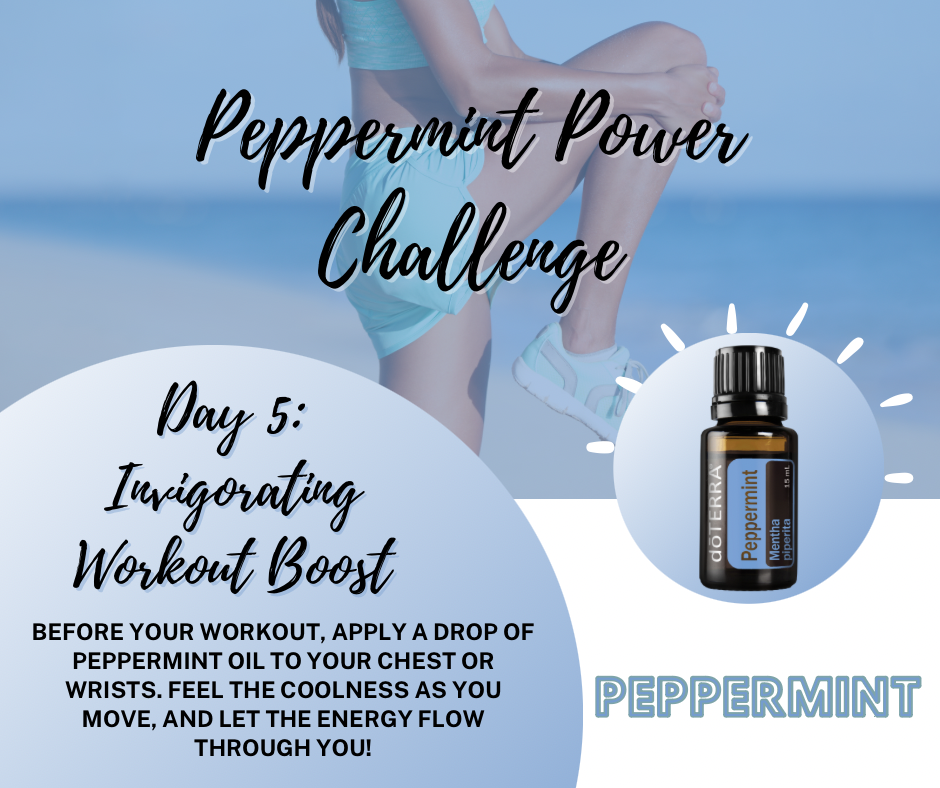 🍃 Day 5: Invigorating Workout Boost 🍃 Before your workout, apply a drop of peppermint oil to your chest or wrists. Feel the coolness as you move, and let the energy flow through you!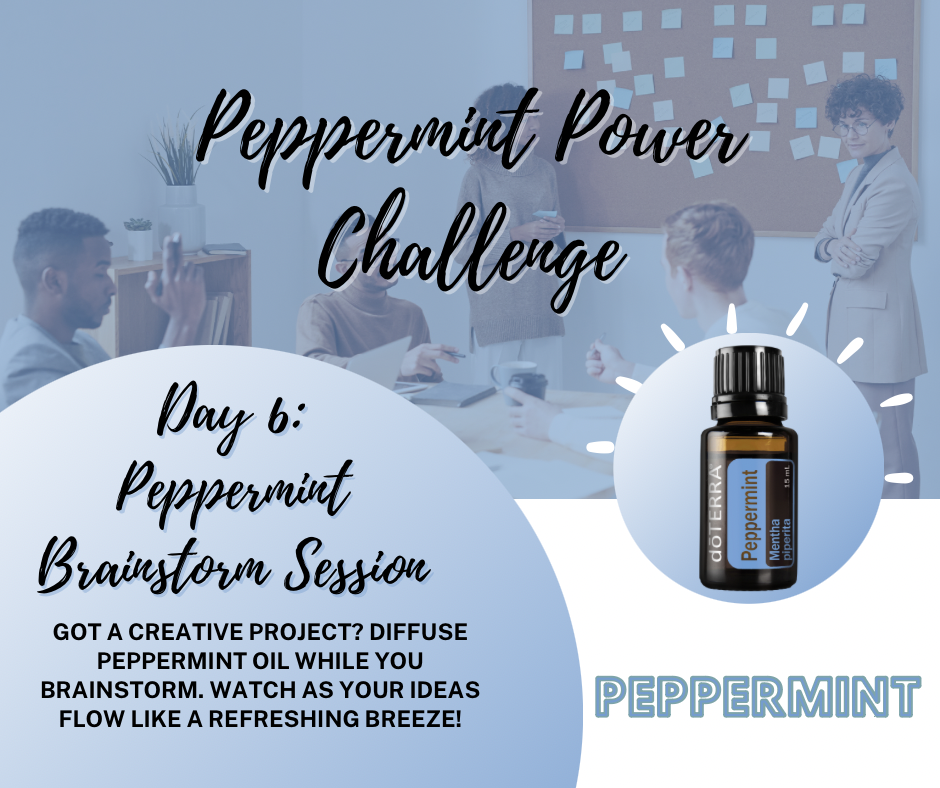 📚 Day 6: Peppermint Brainstorm Session 📚 Got a creative project? Diffuse peppermint oil while you brainstorm. Watch as your ideas flow like a refreshing breeze!
🛁 Day 7: Revitalizing Bedtime Ritual 🛁 Make your bedtime routine extra special. Add a drop of peppermint oil to your lotion and massage your temples or the back of your neck. The calming effect will surprise you!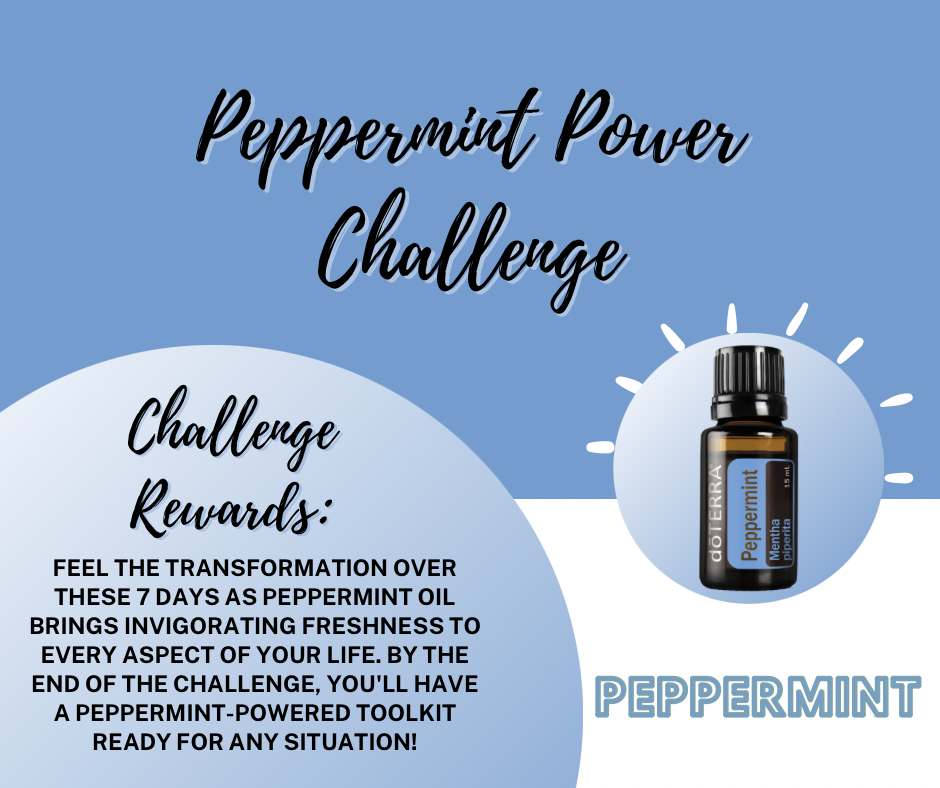 Challenge Rewards:
Feel the transformation over these 7 days as peppermint oil brings invigorating freshness to every aspect of your life. By the end of the challenge, you'll have a peppermint-powered toolkit ready for any situation!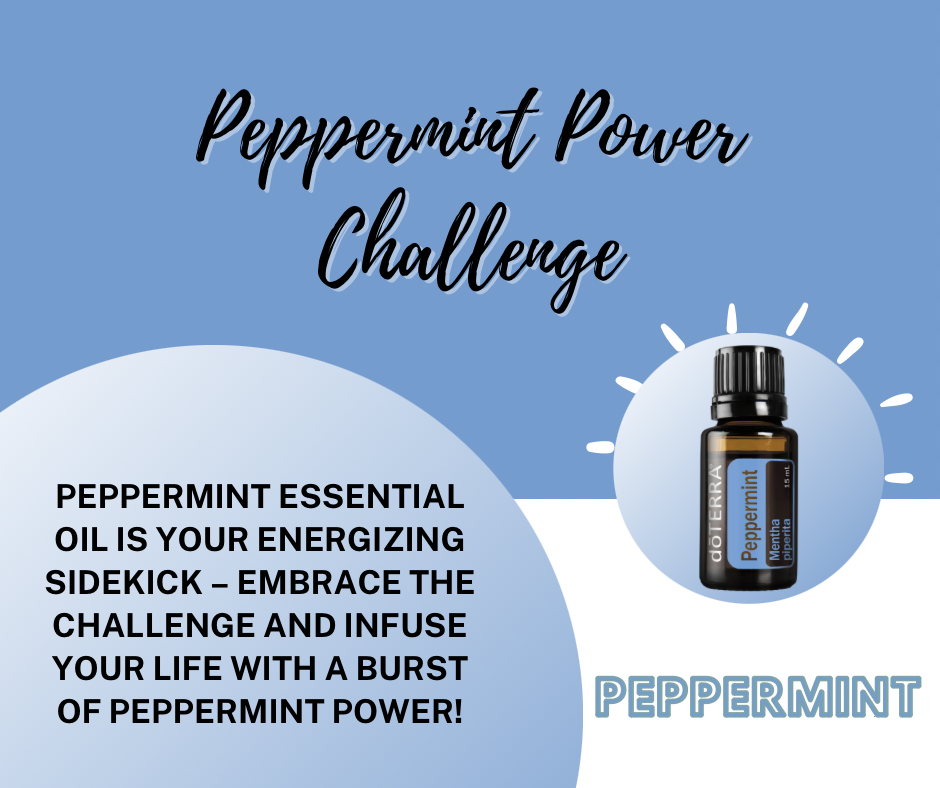 Peppermint essential oil is your energizing sidekick – embrace the challenge and infuse your life with a burst of peppermint power! 🌱💪