Discover the abstract art of Romanian visual artist Ciprian Purcaru | feeder
Ciprian Purcaru or his alter ego #jesuisciprian is a Romanian visual artist with deep roots in the ethnic and universal symbols of the daily life he encounters. He describes himself as a profound dadaist, an avant-garde creator with a strong passion for the underground and contemporary art movement. His artistic expression reveals a complex undergoing personal project which incorporates traditional painting, digital art and a practical approach to graphic design.
The works he brings forward can easily be considered art manifestos which combine introspection with symbolism, subtly hidden in geometrical shapes, patterns and surprising colours. The beauty remains a closed concept, attained through the perfection of the shapes he comes up with, while the fractal dimension is explored in great detail as it serves as a source of constant inspiration. The abstract vision is often combined with reality through photography, GIF or video art, yet, Ciprian Purcaru remains outside his perception and prefers to offer only glimpses of the inner universe he combines in the most intimate bindings.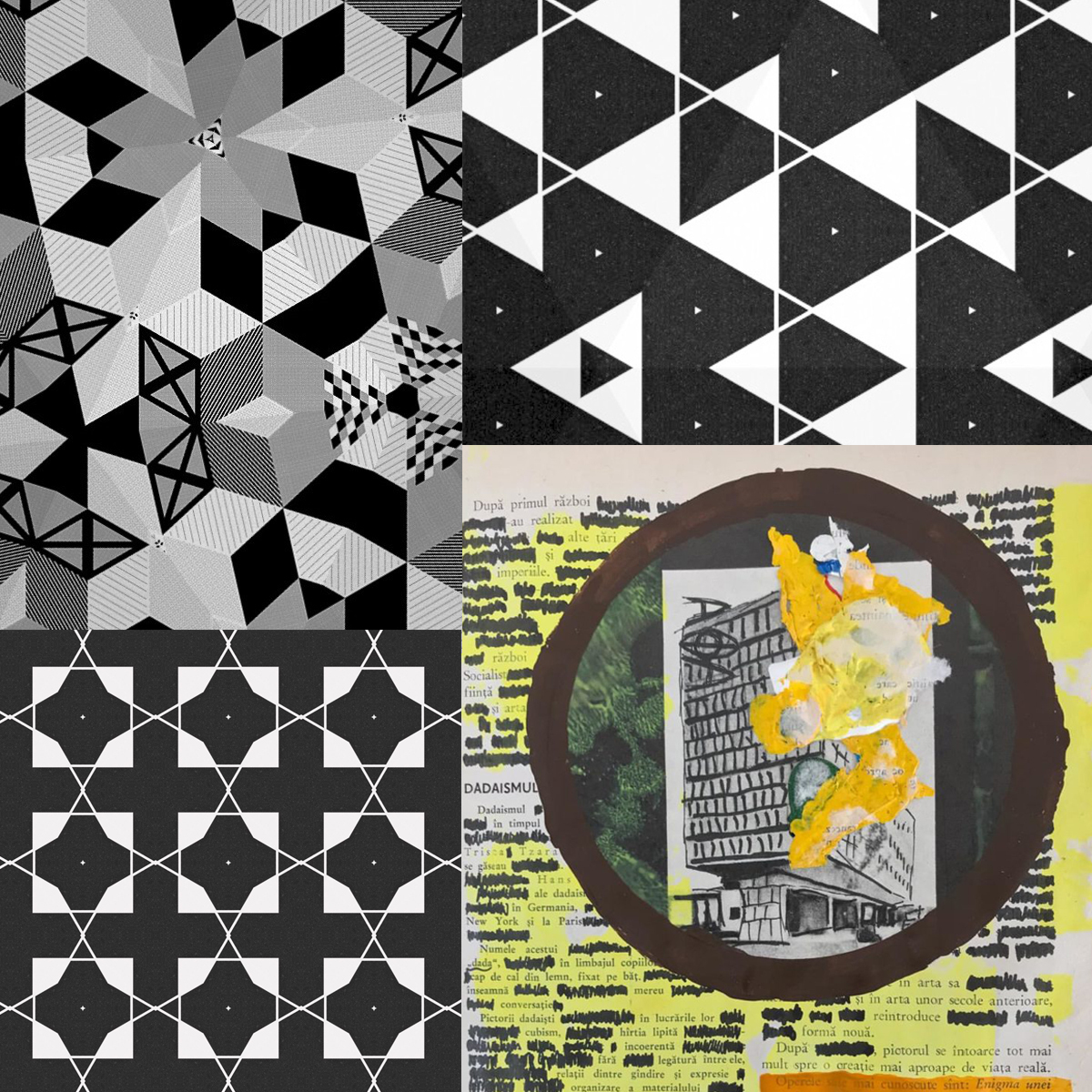 Some of his works have been displayed in public exhibitions like "Modo in domum suam" and "Da3dA" in collaboration with the independent theatre festival "Teatru sub lună" in 2019 and 2020, "Tristan Tzara și cultura DADA" (international symposium and museum exhibition, 2019), while others are available on his website or in private collections. A lot of concepts are still work in progress as the spacious coordinates of his art have infinite potential and settling for one movement to be framed is solely based on moments of inspiration, projection and pure experiments.
As cultural activities have been seriously affected by the measures taken by the authorities to fight the pandemic this year, Ciprian Purcaru remains inspired and active, testing new ideas every day and going beyond. Let's find out more about him and his work:
☛ read all the interview from feeder.ro
Enjoy this post?

Buy ciprianpurcaru a coffee