Dark Reader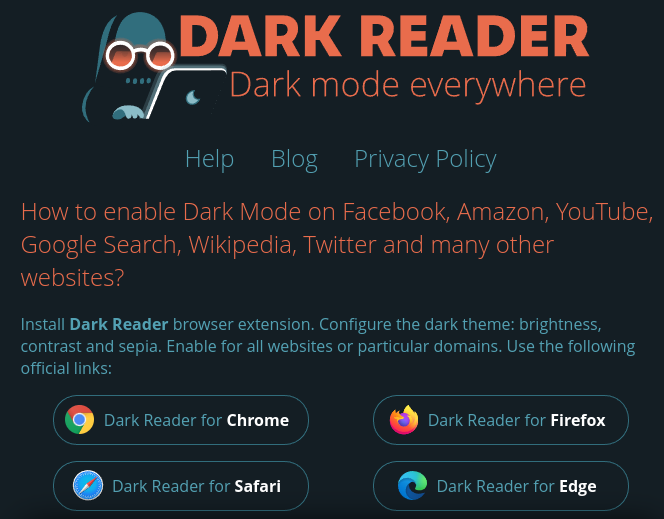 What?
"Dark mode for every website. Take care of your eyes, use dark theme for night and daily browsing."
Why?
For me, dark mode is essential, I always use it. On the system and in the browser.
So What?
Spending hours in front of a shiny screen doesn't seem healthy to me. That's why I try whenever possible to reduce that luminosity with the Dark Mode.
Our blog (forbrilliantpeople.online) is always in dark mode. :)
Enjoy this post?

Buy Clever a coffee