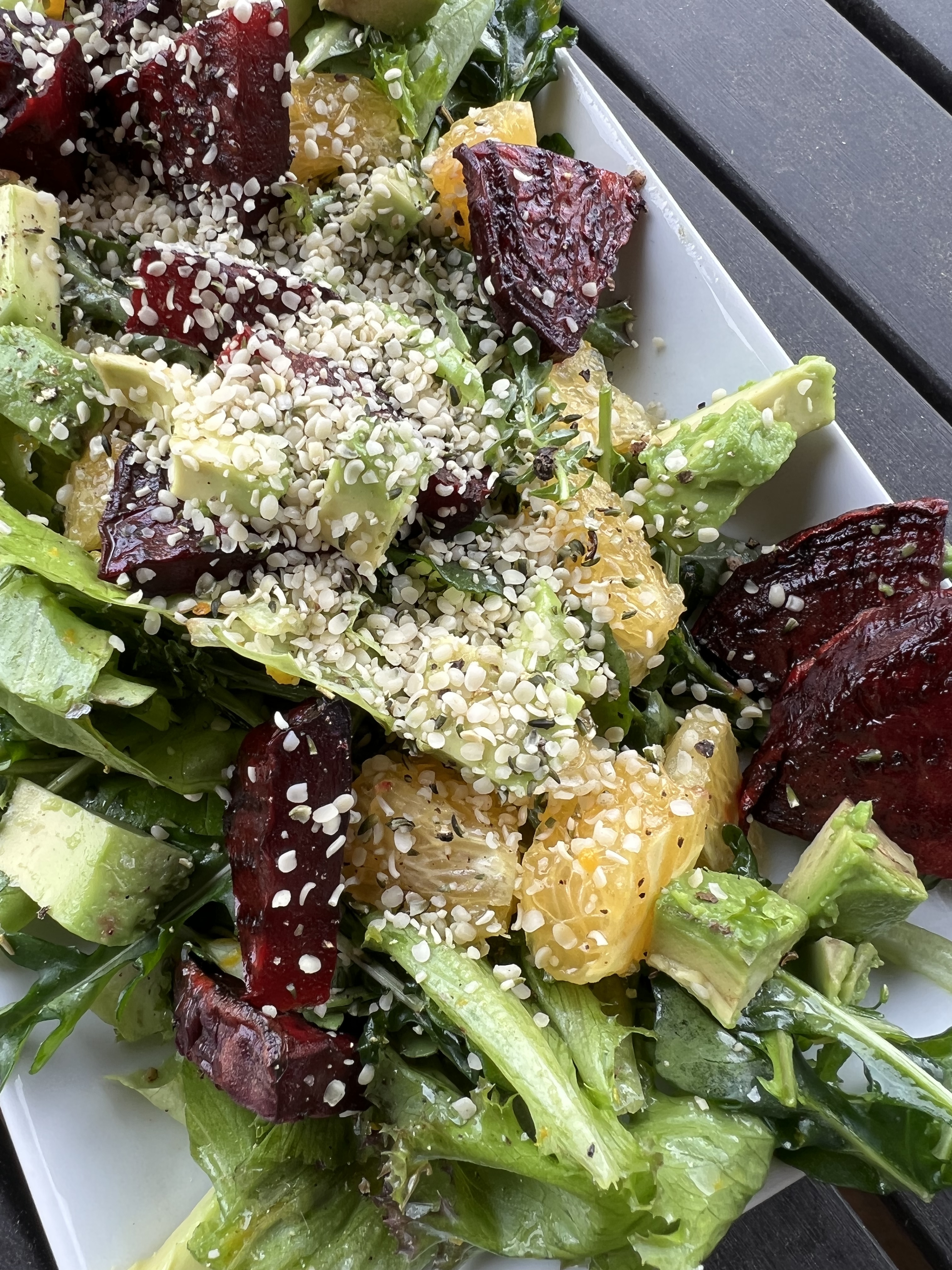 serves: 2
cook time: 30 minutes
WHAT YOU'LL NEED:
1 medium-large red beet
1 navel orange
1/2 avocado
1 big handful arugula
1 big handful Gotham Greens (or any spring mix)
4 Tbsp olive oil
1 tsp avocado oil
1 tsp rosemary
1 Tbsp hemp hearts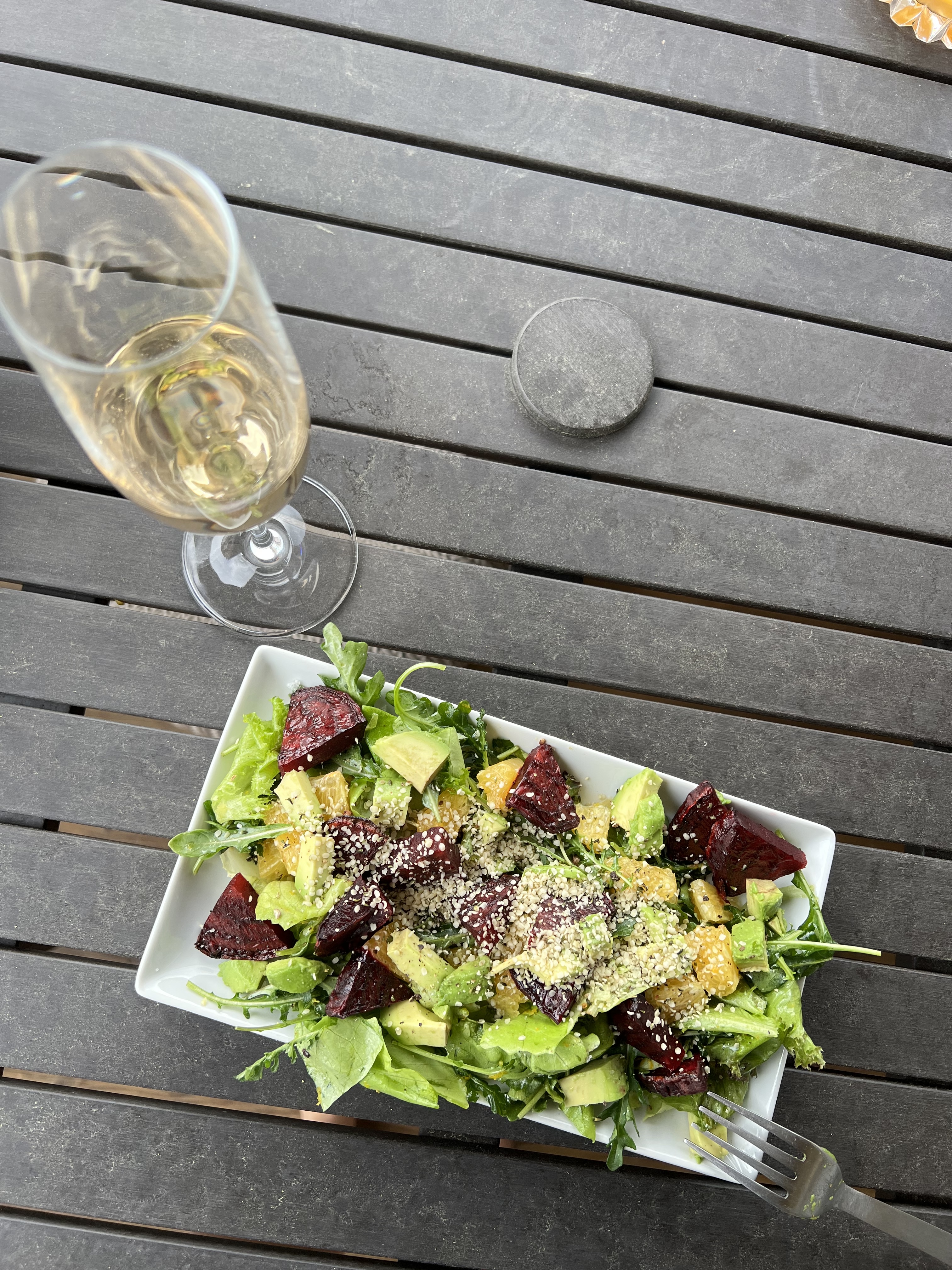 HOW TO MAKE IT:
1 // preheat oven to 400. peel beet + slice into 1/2-1 inch thick slices. toss in a bowl with avocado oil + pinch of salt + pepper. spread onto baking sheet + roast for ~25 min until tender. once cool, cut each slice into bite sized pieces
2 // meanwhile, make the dressing. add zest of whole orange to a small mixing bowl w olive oil, rosemary, salt + pepper. cut the top + bottom ends off of the orange, then cut the rest of the orange skin off. squeeze whatever juice is left from the pieces you cut off into your dressing bowl + stir to combine (squeeze more orange for juice if needed for the dressing), then cut the orange into bite sized pieces for the salad
3 // in a salad bowl, add arugula, Gotham Greens, orange + beet. cut half an avocado into bite sized pieces + add to salad along w the dressing, toss to combine. serve + top w a good sprinkle of hemp hearts

TIPS:
citrus zest + juice go a long way in brightening up the flavors + look of salads!

ENJOY + remember to tag @eatingwellwithkel when you make it!