lamb kabob plate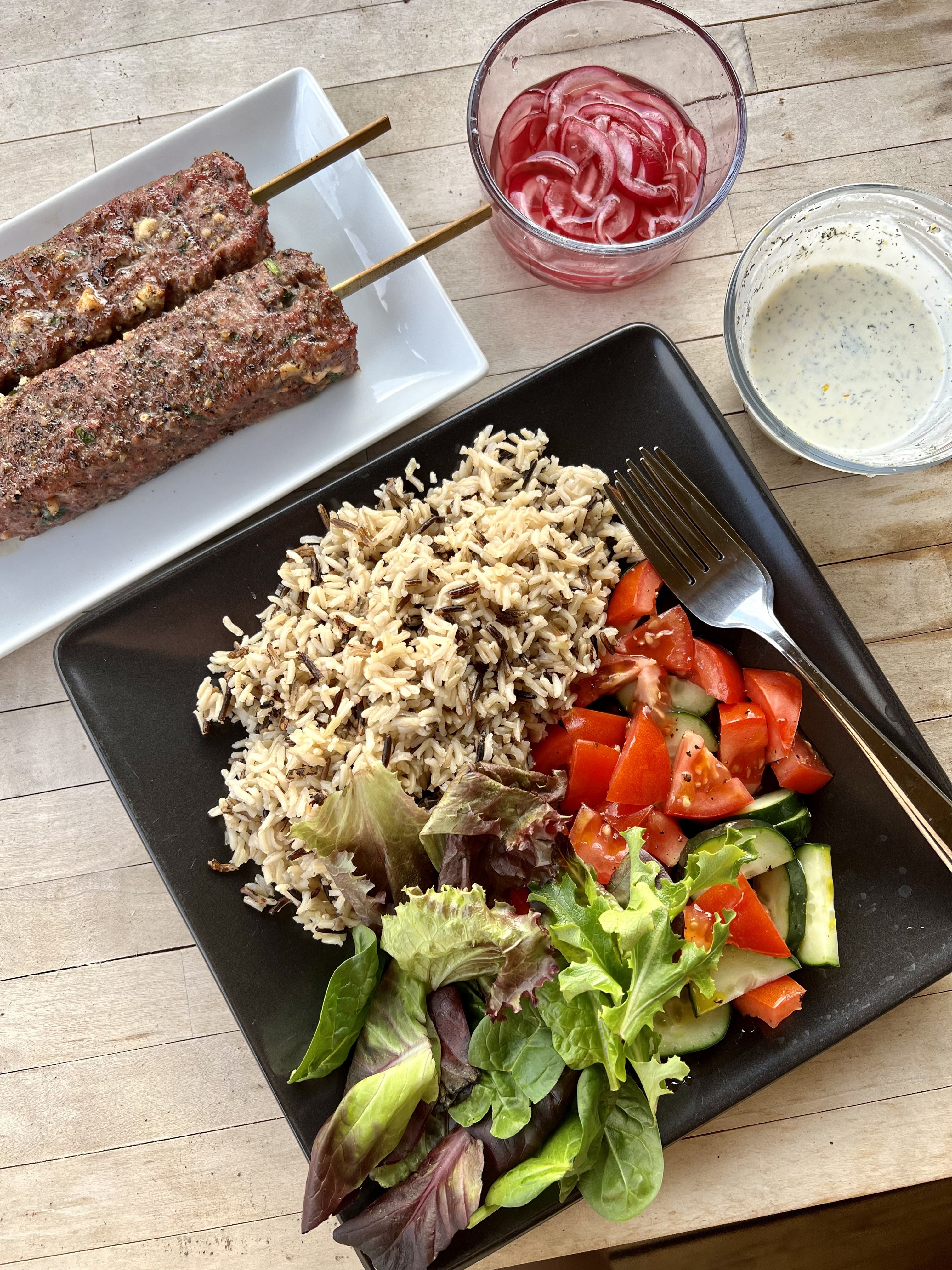 serves: 2
cook time: 40 minutes
WHAT YOU'LL NEED:
2 spinach + feta lamb kabobs (Whole Foods)
1/2 cup uncooked wild rice
2 handfuls spring green mix
1 vine tomato
1/3 cucumber
1/2 red onion
1 heaping tsp full-fat yogurt
1/2 lemon, juice + zest
3 Tbsp champagne vinegar
1 Tbsp olive oil
1/2 Tbsp butter
1 Tbsp sugar
1 tsp dill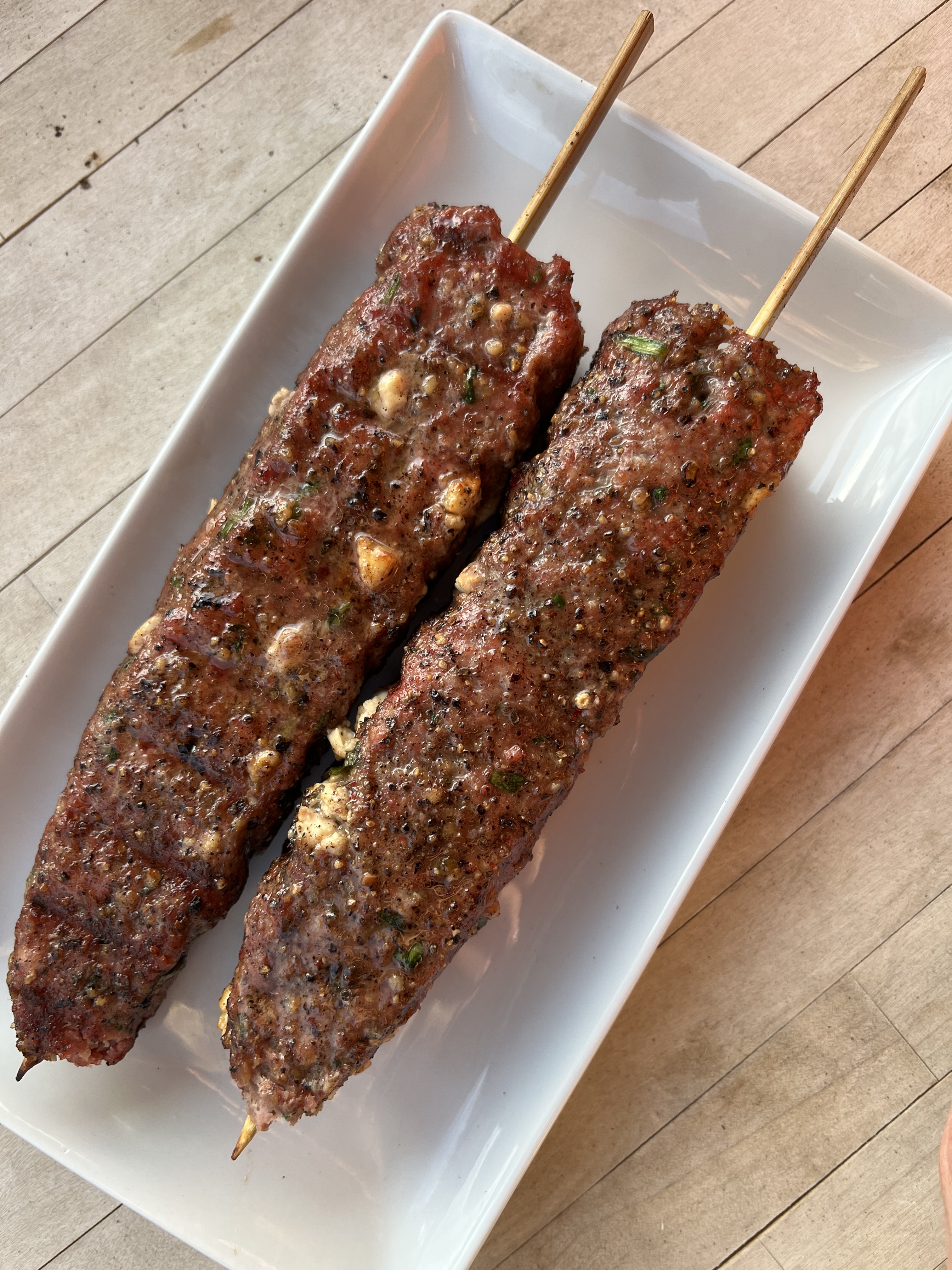 HOW TO MAKE IT:
1 // cook wild rice according to package. also, using a mandolin if you have one or a knife, thinly slice red onion. combine in a small container with champagne vinegar + sugar. cover + store in fridge for now
2 // chop tomato + cucumber into bite sized pieces. drizzle with olive oil + fresh crack of salt + pepper, set aside
3 // get the lamb kabobs going on a cast iron pan, rotating every few minutes until cooked through + browned on all sides. meanwhile, make your lemon yogurt sauce. combine yogurt w juice + zest of one lemon + dill
4 // serve any way you like! I did sharing style with one big plate of the rice + sides

TIPS:
I'm a big fan of the Whole Foods meat + seafood counter. grab some of their prepped goods so you don't have to mess with seasoning, marinading + the mess in itself of doing that!
remember to tag @eatingwellwithkel when you make it!
Enjoy this post?

Buy eatingwellwithkel a coffee