maitake mushroom and brussel sprout chive omlette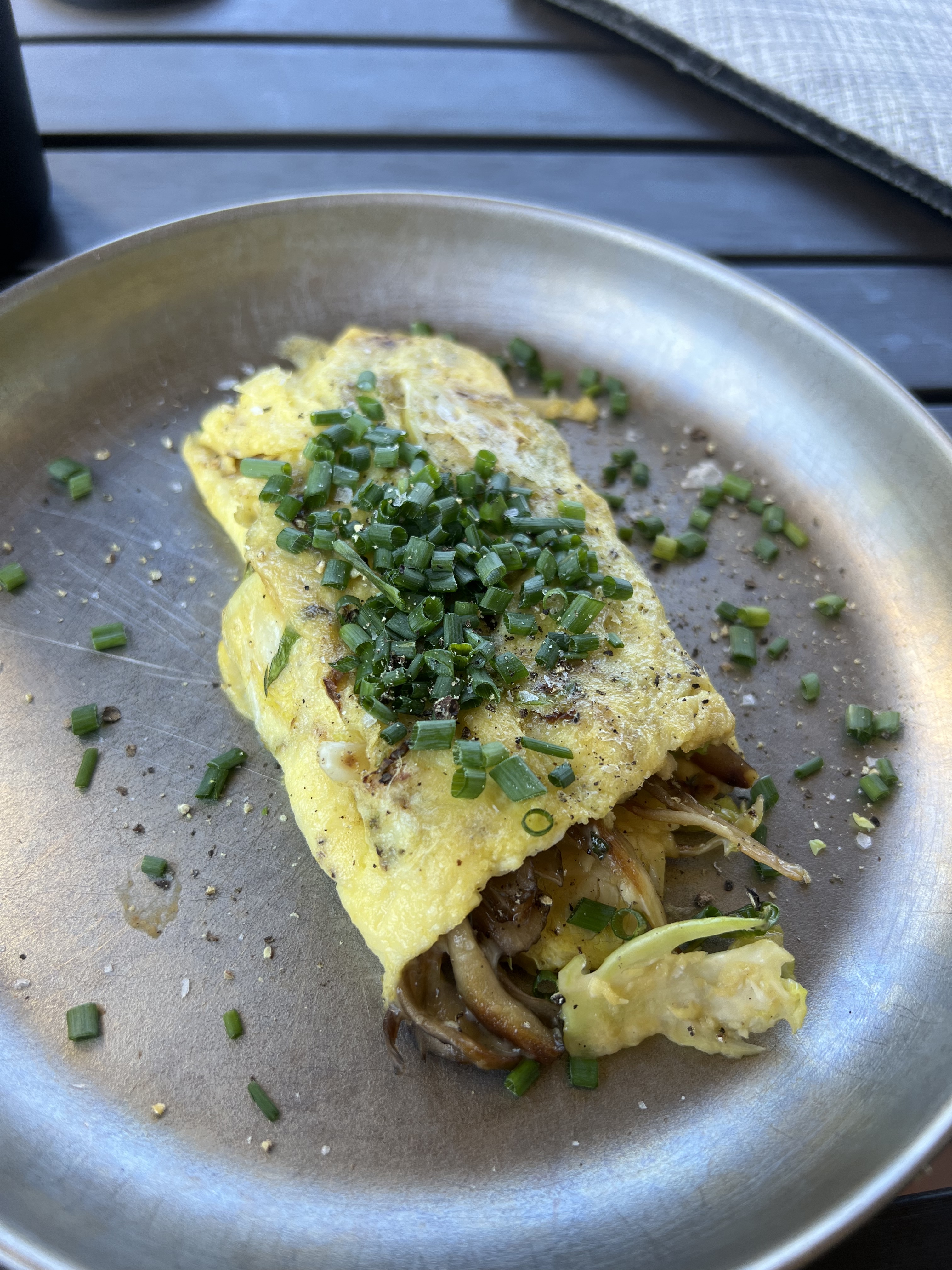 serves: 2
cook time: 15 minutes
WHAT YOU'LL NEED:
3 eggs
6 brussel sprouts
1 cup Maitake mushrooms
2 Tbsp chives, finely chopped
1 Tbsp butter
2 tsp avocado oil

HOW TO MAKE IT:
1 // gently pull apart Maitake mushrooms into smaller pieces. sauté in a pan w butter, salt + pepper until crispy brown. remove from pan + set aside when done
2 // meanwhile, cut ends off of brussel sprouts + slice thinly. then, in the same pan w a touch of avocado oil, sauté till crispy + slightly browned. season w salt + pepper. also, whisk eggs.
3 // lower heat + return mushrooms to pan, spread out evenly before adding a splash of avocado oil then pouring eggs over. let set a bit before gently rolling omlette up from one end. flip occasionally till cooked through. plate + top w flakey salt, fresh crack of pepper + plenty of chives

TIPS:
scrambled eggs are best cooked low + slow

ENJOY + remember to tag @eatingwellwithkel when you make it!
Enjoy this post?

Buy eatingwellwithkel a coffee