mango shrimp sushi bowl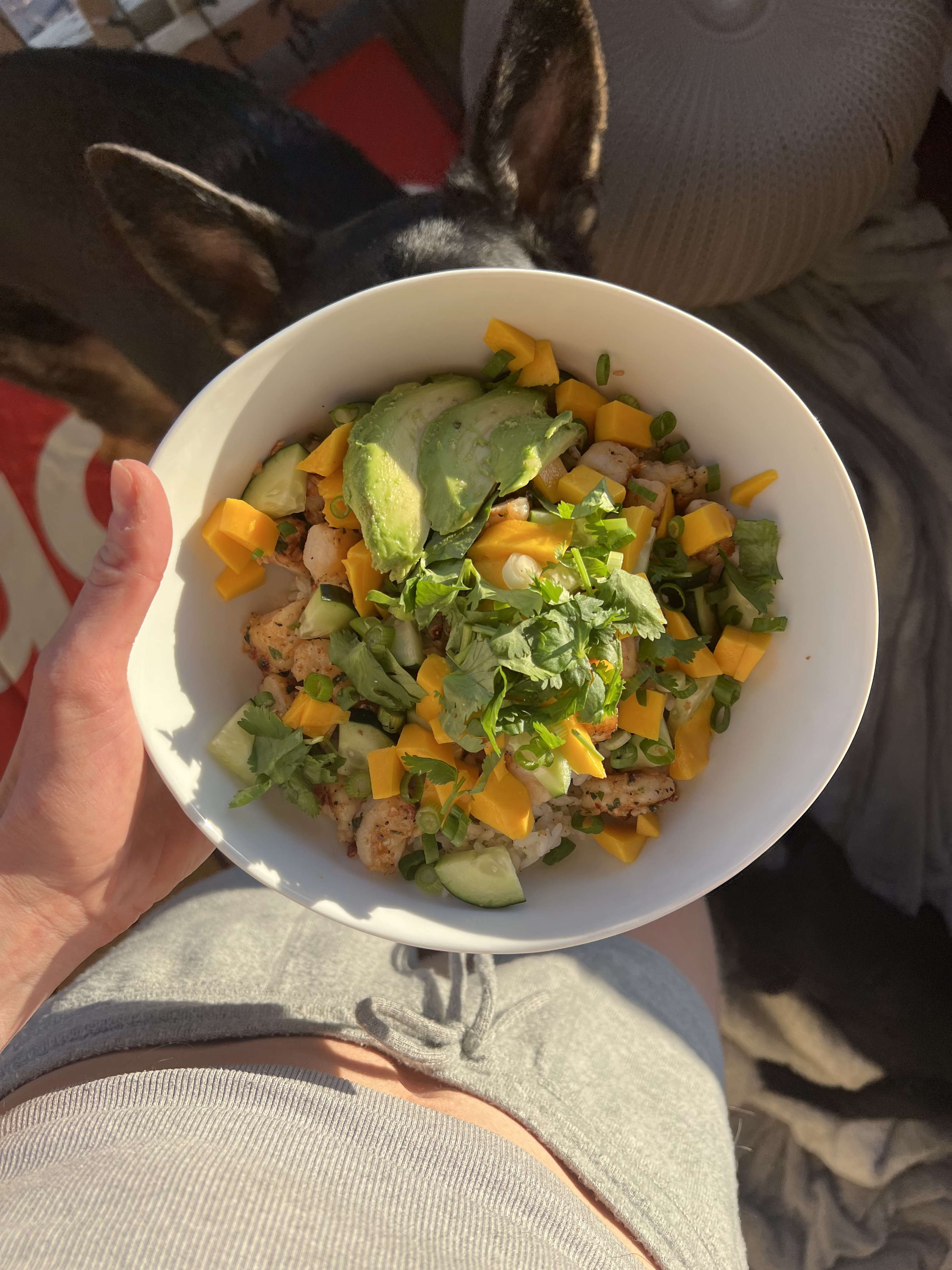 serves: 2
cook time: 25 minutes
WHAT YOU'LL NEED:
3/4 cup uncooked sushi rice
1/2 lb shrimp, peeled + deveined
1 yellow mango
1/3 cucumber
1/2 avocado
2 sprigs green onion
small bunch cilantro
3 cloves garlic
1 Tbsp rice vinegar
1 Tbsp ponzu
1 Tbsp furikake
1 Tbsp butter

HOW TO MAKE IT:
1 // cook rice according to package. also, prep veggies for the bowl: peel, slice + cut mango into bite sized pieces. slice cucumber then cut cloves into quarters. cut avo in half + then split one half once more to add a quarter to each of the two plates. chop green onion + cilantro. peel + rough chop garlic
2 // in a pan, add butter + garlic for a minute until fragrant. then, add shrimp. toss occasionally until cooked through + season w a fresh crack of salt + pepper. meanwhile, when the rice is done, season rice w rice vinegar, ponzu + furikake. stir to combine then plate.
3 // add shrimp to the bowls + then top with the prepped veggies

TIPS:
swap anything you like into to your sushi bowl! carrots, edamame, cabbage, jalapeño, pineapple, you name it!

ENJOY + remember to tag @eatingwellwithkel when you make it!
Enjoy this post?

Buy eatingwellwithkel a coffee