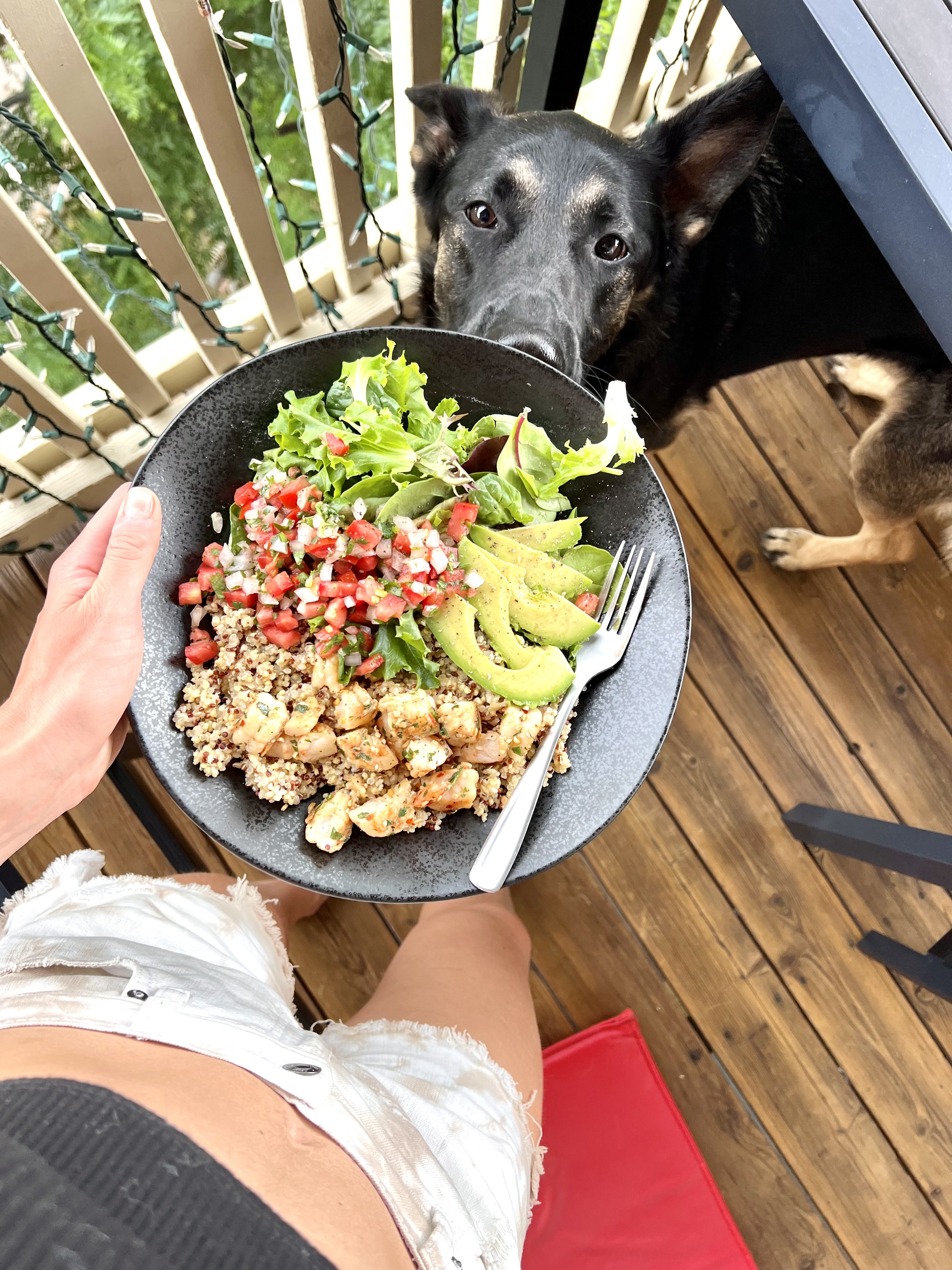 serves: 2
cook time: 20 minutes
WHAT YOU'LL NEED:
1/2 lb peeled, deveined shrimp
1/2 cup uncooked quinoa super grains blend
2 handfuls mixed greens
1 Roma tomato
1/2 avocado
1/4 white onion
1/2 lime
1/8 cup chopped cilantro
1 1/2 Tbsp unsalted butter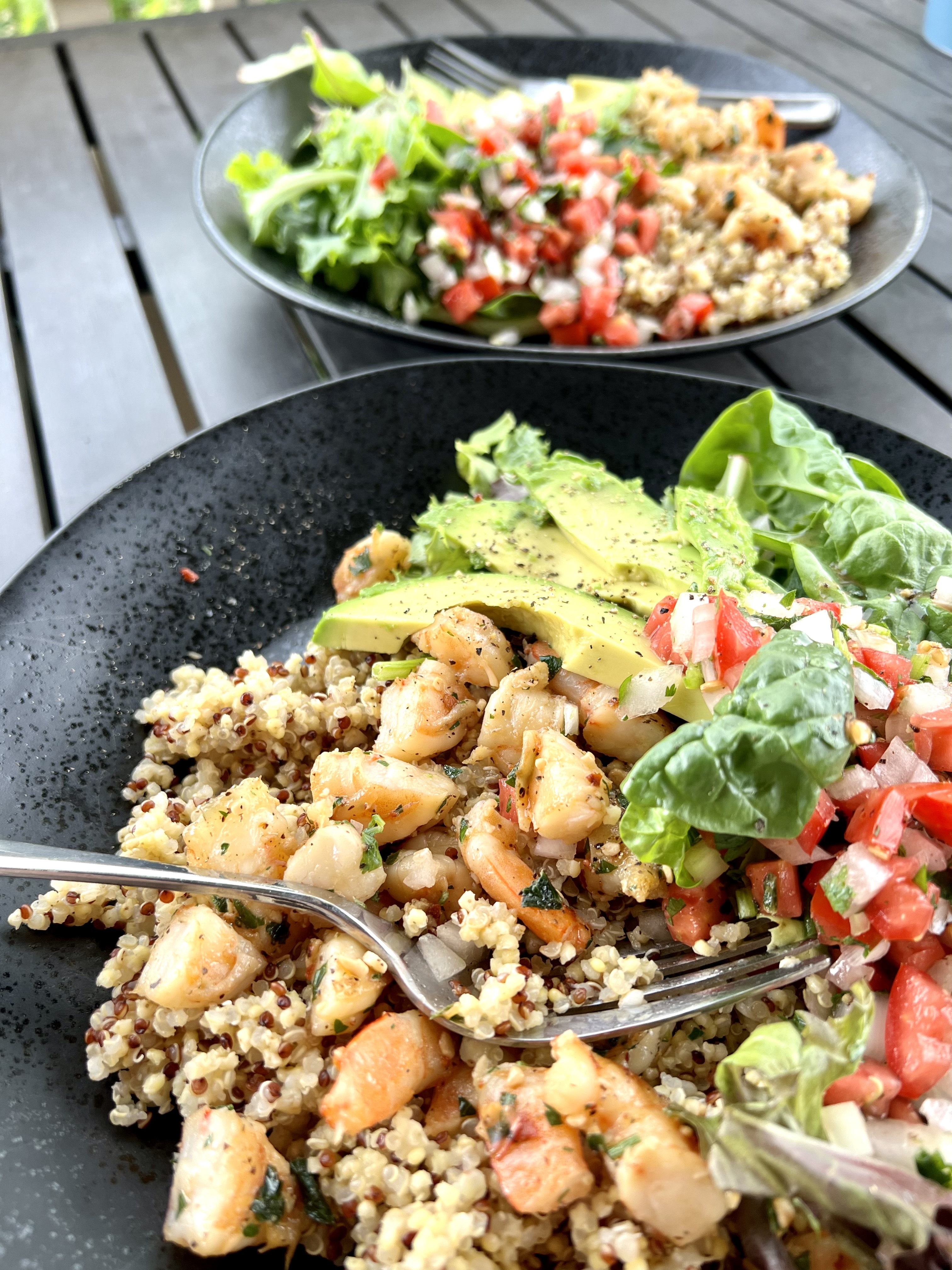 HOW TO MAKE IT:

1 // cook quinoa blend according to package. meanwhile, finely chop tomato, onion + cilantro. toss in a small bowl + add juice of lime, salt + pepper. stir to combine then set aside
2 // in a pan with 1 Tbsp butter, cook shrimp, flipping halfway. when almost cooked through, remove from pan, remove tails, then chop into bite sized pieces. toss pieces back in pan for a quick toss + extra color, then remove from heat
3 // add a small bit of butter to quinoa when finished cooking along with a small pinch of salt. plate quinoa w mixed greens as the base, then top w shrimp, pico de gallo, avo slices + fresh crack of salt + pepper
TIPS:
opt for whole grains, like a quinoa blend with buckwheat and millet (I get mine from Whole Foods) to reduce the blood sugar spike you get from white rice, as well as add variety to your eating, a key component to healthy eating

ENJOY + remember to tag @eatingwellwithkel when you make it!