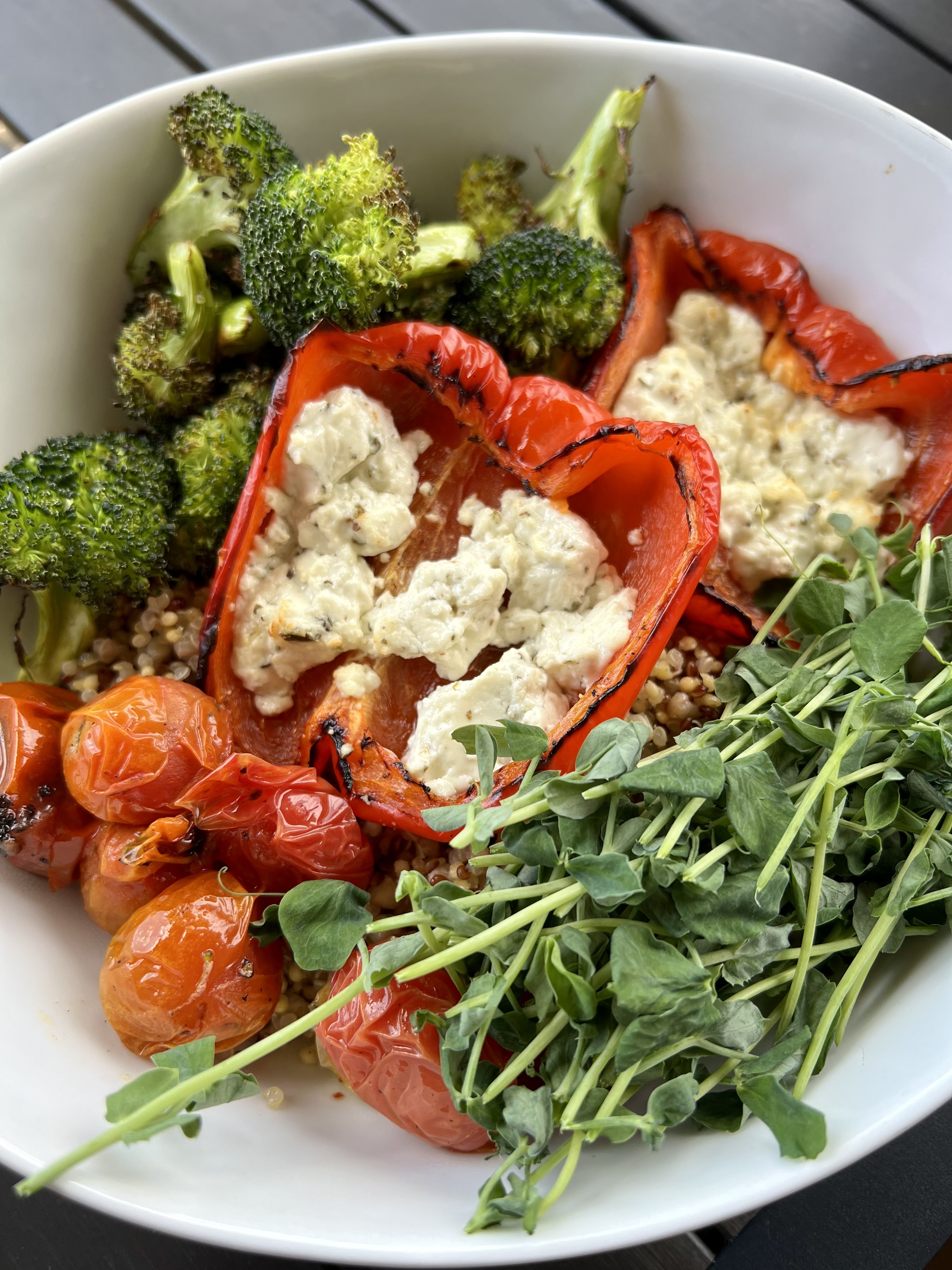 serves: 2
cook time: 15 minutes
WHAT YOU'LL NEED:
1/2 cup uncooked quinoa
2 red bell pepper
1 head broccoli
1 cup cherry tomatoes
2 handful micro-greens
1/4 cup goat cheese
2 Tbsp avocado oil
2 Tbsp fig balsamic
1 Tbsp olive oil
HOW TO MAKE IT:
1 // cook quinoa according to package. preheat air fryer or oven to 400. chop broccoli into florets + toss in a bowl w avocado oil, salt + pepper. also, cut bell pepper in half, de-seed, then spoon goat cheese onto the inside. spread out broccoli and bell pepper halves on a sheet to roast for about 10-12 minutes until slightly charred. halfway through (5-6 minutes in), toss tomatoes into the air fryer/oven, too
2 // to plate, spoon on a bed of quinoa then add broccoli, peppers, tomatoes + a handful of micro greens. drizzle w olive oil + balsamic vinegar then finish w a generous fresh crack of salt + pepper

TIPS:
finishing salt, like Maldon's, can really bring the cooked flavors out in a dish, especially a veggie one! season with salt minimally throughout cooking, and be generous w your finishing salt

ENJOY + remember to tag @eatingwellwithkel when you make it!