shrimp crunch bowl
serves: 2
cook time: 40 minutes
WHAT YOU'LL NEED:
1/2 cup uncooked brown rice
1/2 pound peeled, deveined shrimp
1/2 cup shelled edamame
1/2 avocado
1/4 cucumber
1/8 small white onion
1 clove garlic
Pinch cilantro
Pinch red pepper flakes
2 tsp furikake
1 1/2 Tbsp butter
2 tbsp citrus ponzu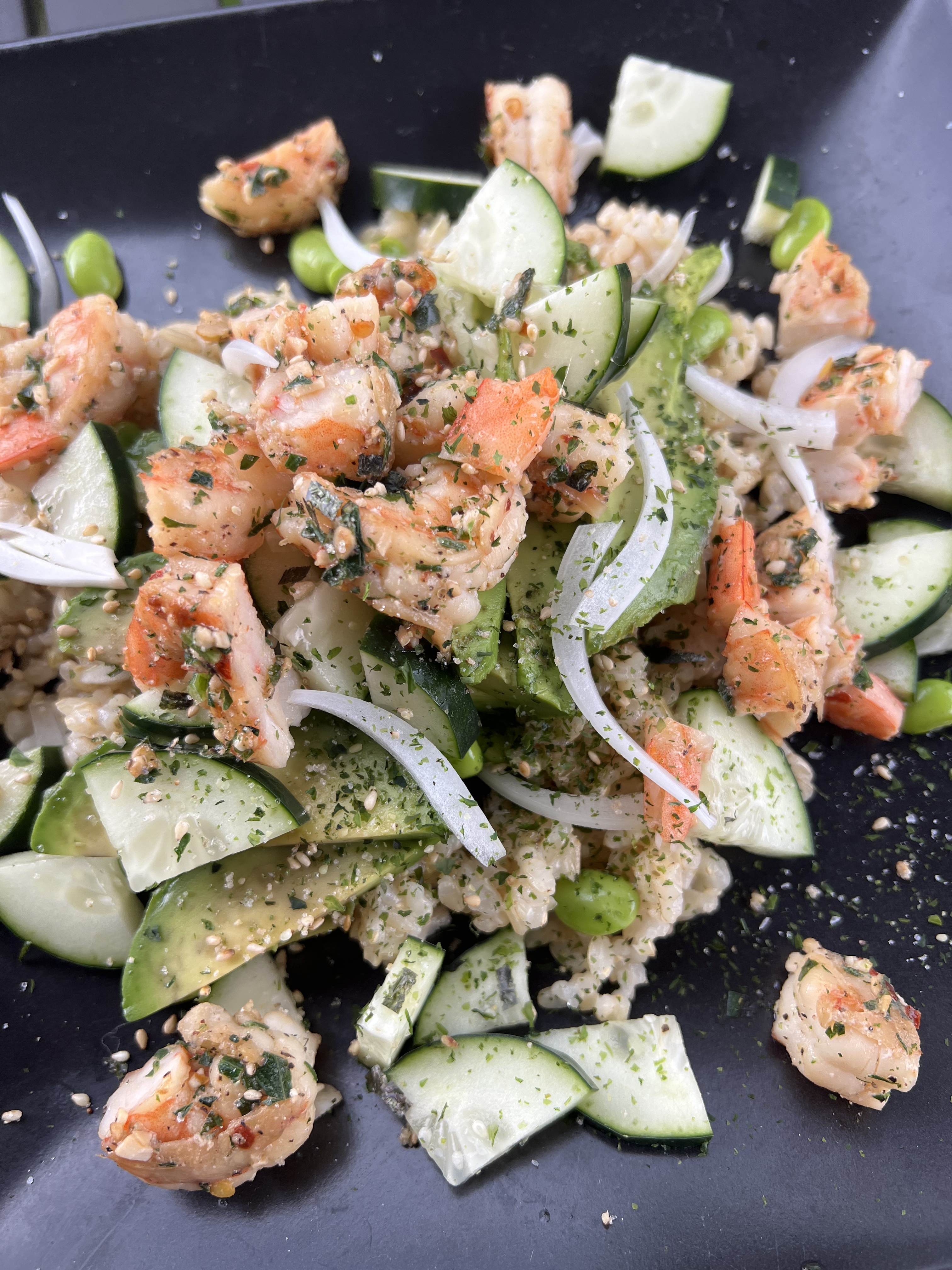 HOW TO MAKE IT:
1 // cook brown rice according to package. meanwhile, boil water + cook frozen edamame according to package, drain + set aside when done. then, chop cucumber into slices, then quarters. slice onion + avo thinly.
2 // when rice is close to done, toss shrimp in a pan with butter and garlic. when cooked through, add a pinch of cilantro + toss again before removing from heat.
3 // add 1/2 tbsp of butter, ponzu + pinch of salt to brown rice. stir then plate. top with shrimp, edamame, cucumber, onion, avo, furikake + salt.

TIPS:
add edamame to all your bowls for a little extra protein boost!

ENJOY + remember to tag @eatingwellwithkel when you make it!
Enjoy this post?

Buy eatingwellwithkel a coffee