Gluten-free Cupcakes + Peanut Butter icing
Ingredients for Cupcakes:
1 1/3 cup Gluten-free oat flour, I used Bob's Red Mill
1/2 cup unsweetened cocoa powder
1 1/2 teaspoon baking powder
1/8 teaspoon of salt
3 tablespoons of Greek Yogurt
1 cup white sugar
2 eggs
1/2 teaspoon vanilla extract
3/4 cup strong brewed coffee, chilled
Butter for greasing
Instructions For Cupcakes:
Preheat oven to 350 degrees Fahrenheit.

In a large bowl mix together your dry ingredients: flour, baking powder, cocoa powder and salt.

In another large bowl combine the wet ingredients: sugar, vanilla, coffee, eggs, and greek yogurt. Mix well.

Mix your wet ingredients in with you dry ingredients. Mix well, you don't want any clumps.

Take your muffin/cupcake tin and grease it with some melted or un-melted butter.

Fill up each tin with 1/4 cup of cupcake batter.

Place in oven for 17-20 minutes. You'll know they are ready when you poke it with a toothpick and it comes out clean.

Set aside and cool, once cooled you can put the icing on them.

Enjoy!!!
Ingredients for Icing:
1/4 cup peanut butter
1 1/2-2 cups icing sugar
1/2 teaspoon vanilla extract
4-6 tablespoons of cream
Instructions for Icing:
Mix all ingredients into a bowl, until well combined.

Frost the cooled cupcakes.

Enjoy!!!
Side note: This recipe should make around 12-14 cupcakes, the icing should be enough for the whole batch.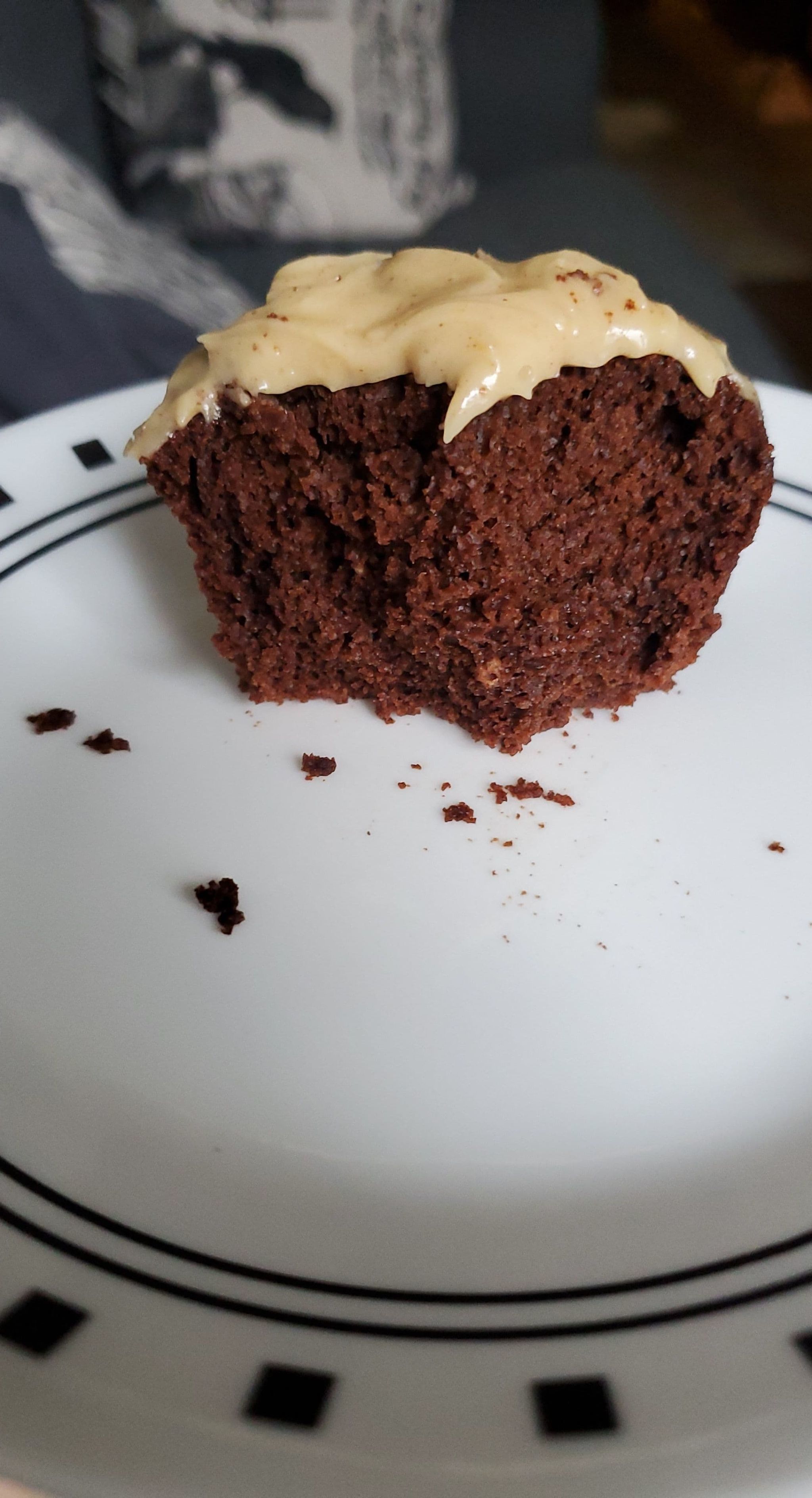 The frosting is meant to be on the runnier side, that's how we like ours, you can always add more icing sugar if you want make it thicker.
They can be refrigerated for up too 1 week.
Enjoy this post?

Buy coffeegirl2020 a coffee