Cherry Blossoms Hand Embroidery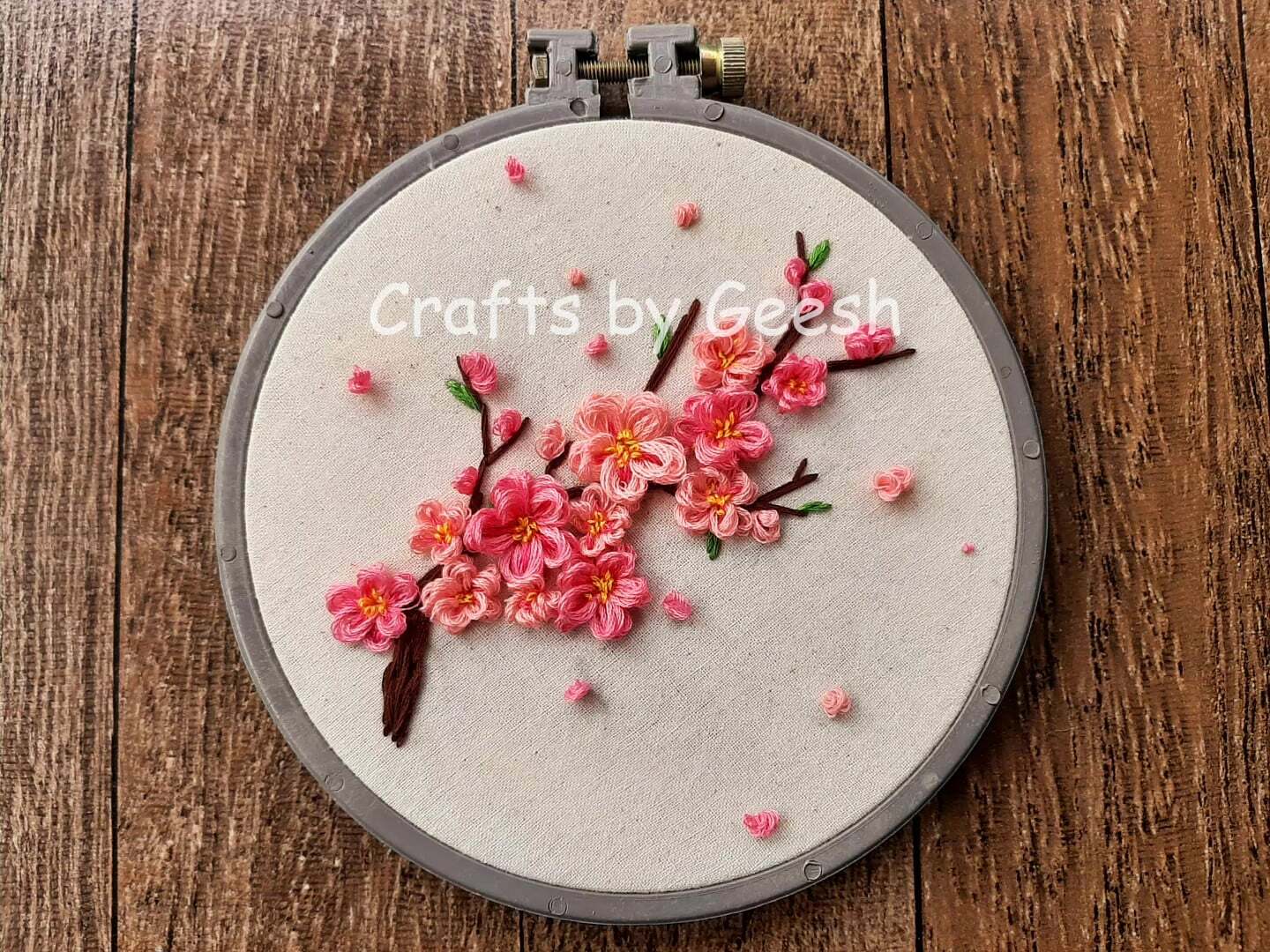 Hello my lovely friends,
Do you love cherry blossoms? Well I think we all do. I am a big fan of cherry blossoms. During their blooming season they just fill my heart with so much of calmness. What do they make you feel? Don't forget to share in the comments. I'd love to hear. ❤️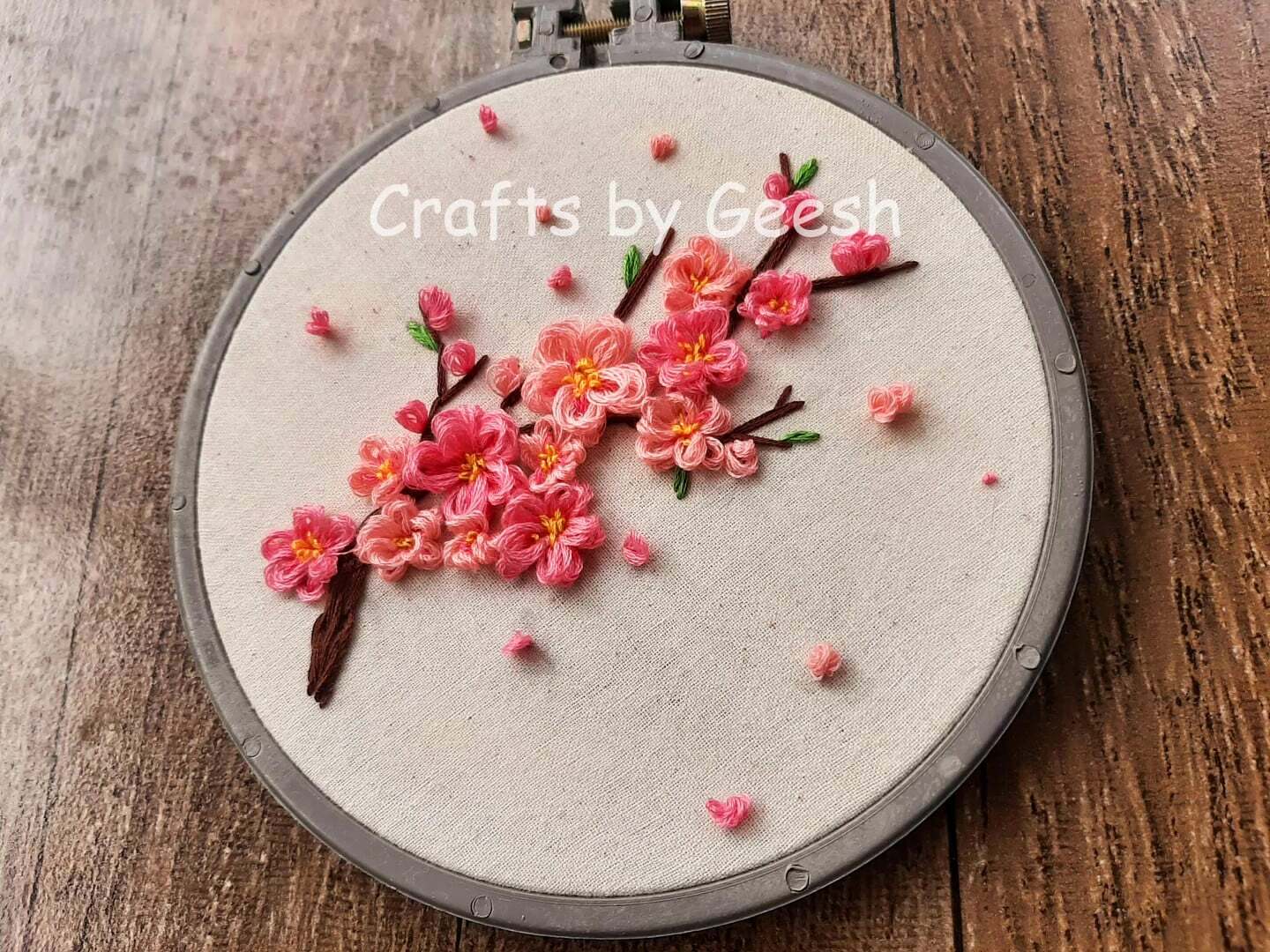 I have made several tutorials for cherry blossom embroidery. In each I have tried a different set of methods and stitches. This is one of my favorites.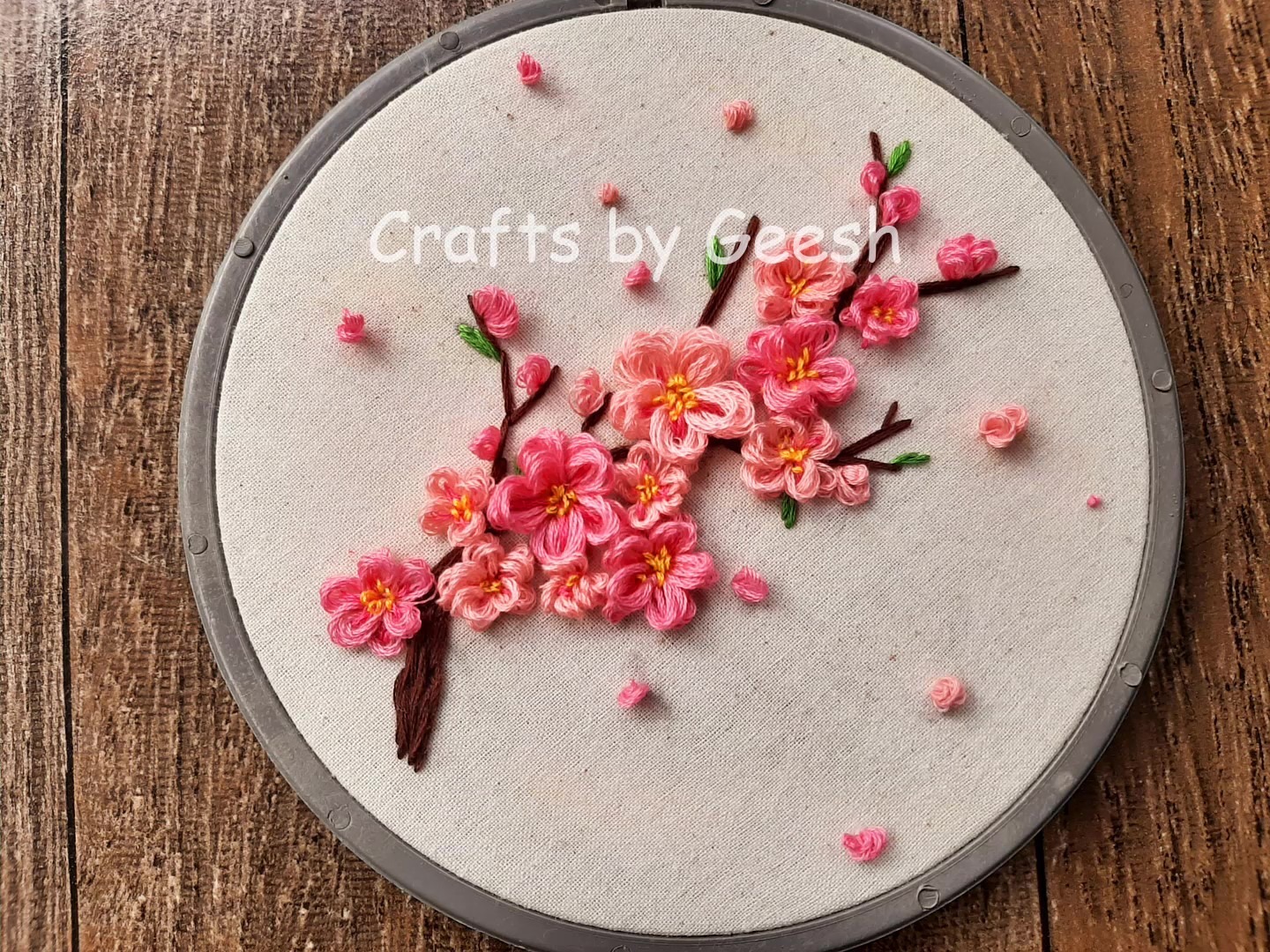 This tutorial is very easy to follow and beginner friendly. I have used a simple trick (aka pin) to make my loop stitches equal in size. You can find how in my step by step easy to follow tutorial.
Check it out by clicking on the below thumbnail. Hope you'd love it. ❤️
Enjoy this post?

Buy Crafts by Geesh a coffee